Copyright 1993
SLASH's Official Fan Site
All Rights Reserved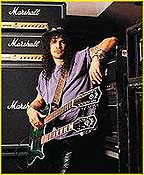 Welcome to SLASH's Official Fan Site! SLASH is your host for this visit to the hard edge of rock. He'd like to welcome you!

Click on SLASH and his famous Marshall amps and Guild doubleneck...SLASH Speaks!: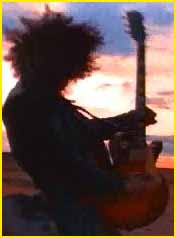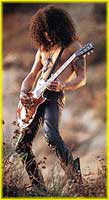 SLASH of Guns N'Roses, Velvet Revolver, SLASH's Snakepit, and SLASH's Blues Ball is a great musician. This hard rocking lead guitarist plays from the heart with a blues edge. Under that top hat and behind that black, curly hair is a very handsome, sexy guy. It's Five O'Clock! Ain't Life Grand? Time to visit SLASH!



This site is in need of funds to stay open. Please check out our fundraising ads to see if you can help. These are located here Your Purchases Help This Site. Bookmark this section and come there before heading out to buy from these merchants. Your help costs you nothing extra!

Finding SLASH Information
About SLASH:
Biography
Discography
Velvet Revolver
SLASH'S Snakepit
Equipment
SLASH's

Snakepit '95

SLASH's

Blues Ball

SLASH's Calendar
Guns N'Roses Years
Leaving

Guns N'Roses

Tribute to Led Zep
Video, Movie, TV & Net

Appearances

SLASH & Friends
SLASH Solo Album
For SLASH Fans:
News
Tours
Postcards
Writing SLASH
SLASH Answers Your

Questions

Guitar Tabs
Fan Music
Fan Page
Fan Addresses
SLASH Videos!
Solo Pictures
Taking It Easy
Links to Related Sites
Buying SLASH's

Guitar!

SLASH Fiction
FAQ
SLASH Puzzles


Return to the top of SLASH's Home Page

Copyright 1993
SLASH's Official Fan Site
webmaster@snakepit.org
All Rights Reserved