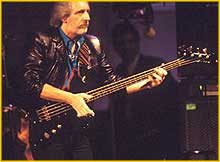 If you've read articles or this web site on the subject of SLASH's influences, The Who is one he claims. With the loss of drummer Keith Moon, The Who was quiet for some time, but came blazing back on tour with new talent on the skins. Yesterday it was reported that original member and bassist John Entwhistle was found dead in his hotel room an apparent victim of a heart attack. Whittled down to two original members, Roger Daltry and Pete Townshend, it looked like the end for The Who. Today Pete Townshend posted on his web site that they will go on with the tour. We think SLASH would applaud a band where the singer and guitarist can continue and pull together. John Entwhistle, rest in peace. "It there's a rock and roll heaven, well you know we got a hell of a band".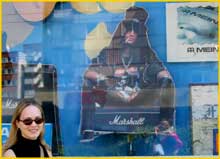 We're seeing too many of those death notices this year. Let's move on to some more cheerful news. Adele is from Canada, and she was on vacation recently in the Czech Republic where her parents came from. In the city of Zlin, they were walking by a music store, and Adele spotted a life sized cardboard SLASH in the window! Is this man everywhere or what? Adele says it shows how much SLASH is loved in every corner of the globe. He seems to be loved in several corners of our home as we have managed to collect three standing SLASHes. They are great! The base makes SLASH stand very tall. If you are nervous about being home alone, put him back from the window a bit, and everyone will think you have a scary rocker as a visitor. We have neighbors that would not come to the door with SLASH on guard duty! Try to get one of these...they run about $50 and are often on ebay. Thanks, Adele.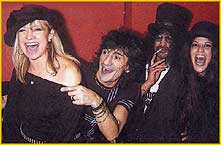 That was the Czech Republic, and now we have Germany. Andy saw this in magazine called Musikexpress. There's a small picture of SLASH (shown here) with this caption, "Bad day for old Stone Ron Wood (54): at the first day after the release of his new CD only 400 copies sold in England. Consolation came from buddy SLASH (36) after a gig at London's Shepherd's Bush. And there were of course...". In the same magazine was a survey where the new GNR came in at #3 for "Flop of the Year" with Michael Jackson being #1. The picture's great. The open mouths look hilarious...some quite large! If this is a surprise, note that SLASH is the only one to look on the whole situation cooly. Thanks, Andy!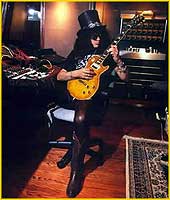 Ray is a US technical wizard, but for some reason he has come up with this article that SLASH might want to check into. This is a quote from US Weekly that says the Angelina Jolie/Billy Bob Thornton two year old marriage may be on the rocks. It says the "odd couple" have barely seen each other in the past two months, and the couple has stopped wearing those odd pendants filled with each other's blood. A friend of Thornton's says that everyone saw it coming as they have had troubles for a while now. Why would SLASH care? Well, the unhappy pair bought SLASH's mansion with the legendary Snakepit studio. Seems like SLASH should buy this back for his LA recording studio and hangout place. Perhaps we could store our SLASH memorabilia there and start the SLASH Museum! Wake up SLASH...time to make an offer.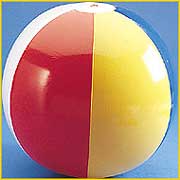 Brian Tichy, ex-Snakepit '95 drummer, sent over his gig schedule for his band Ball. On Monday, July 1, they will be at the Key Club at 7:30pm for the mighty King's X! On Thursday, July4, Ball will be at Club Vodka at about 11:30pm. Brian says this could be their last show for awhile, so come out and see them!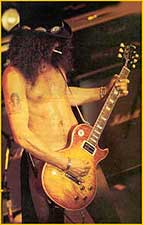 Last night Duff's band played their last US show before heading for Europe. The gig was at Club Vodka, and either no one reading this went, or they are still hung over! SLASH was there! There was a rumor he would show, and this time he did. So, did anyone see him? Lori who webmasters Duff's Loaded site confirms SLASH was there, but we're waiting for details. If you were there, we need to hear from you!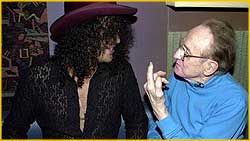 We found an interview with saxophonist Jerry Vivino on planetmullins.com from 9/2001 with some SLASH mentions. Jerry was asked about the show at the Iridium that honored Les Paul. According to Jerry, "Gibson invited every guitar player you could think of to sit in and jam with our group". He went on to say that "We played with Russell Malone and we played with SLASH...yea SLASH at a jazz club. The point I'm trying to make is that if you play all styles of music you will play with all types of musicians. Russell Malone burned and SLASH rocked his ass off. Obviously Russell is the better jazz guitarist and SLASH is the better rocker. Who's the better guitarist? My answer to the question...what keeps me interested in the blues is...I LOVE MUSIC...IT'S THE MUSIC...sometimes you have to know what not to play."



News Reported: 06/28/02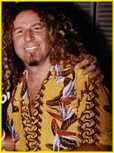 Dave from California sent us mail yesterday about the Hagar/Roth show. He had tickets and promised to alert us if SLASH did in fact appear on stage, but the Les Paul Kid was not to be seen. The only guest appearance according to Dave was Michael Anthony, Van Halen's old bass player. Thanks, Dave!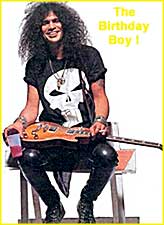 Maybe SLASH was at home rinsing out baby clothes...or planning his birthday party! SLASH was born July 23, 1965 and will be 37 this time. If you have a chance, how about picking up or drawing a cool birthday card? You can send a gift if you want, but keep in mind that for safety reasons, no gifts of food or opened drinks can be accepted. A card is just fine. Tell SLASH we miss him and how about letting us know what's up with the new album and tour. The address to use is the SLASH fan mail address which we'll put here. If you need it again, it's at www.snakepit.org, scroll down to Fan Menu, click Writing SLASH:


                                   SLASH
                             5664 Cahuenga Blvd.
                                  Suite 246 
                          North Hollywood, CA 9160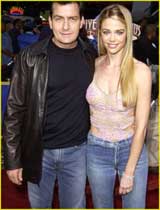 A followup on Charlie Sheen's wedding. We saw additional photos and writeup in People magazine while waiting to check out at the store. SLASH was not mentioned there nor in a followup section on 4 recent marriages. Dunfee82 wrote to say that last summer SLASH was on the late show with Craig Kilborn and said that he and Charlie Sheen were friends (we remember this as best friends), and one day SLASH sat down with him and convinced him to stop the drugs and booze. Charlie left then, but he did sober up and has 3 years of sobriety in. SLASH said that he had not heard from Charlie for awhile. So, it's possible the two are not so close now although SLASH did really help Charlie out.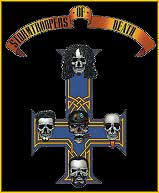 Michael is in France, and he found some information on that band that was using a lookalike of GNR's cross with skulls. The band is Stormtroopers of Death, and the information comes from the Babylon magazine site. The band has released a DVD, and the cover has the imitation of the GNR cross with the skulls changed to S.O.D.'s instead. Not too creative! This metal band managed to pull in the likes of Kirk Hammet and Harry Rollins for some brief appearances. Look for their ad in Metal Edge among others. At first glance, we thought the new GNR album was finally out, but it was just the Stormtroopers of Death trying to catch your eye.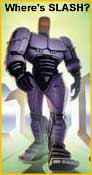 The TV schedule we list here is from the Rock on TV site who gets it from the networks. Chaz was disappointed to find that although TNN listed "Celebrity Deathmatch" with SLASH and Axl duking it out, Robocop was on instead. SLASH would be great as Robocop clanking around with his guitar. Chaz has written to TNN to see what happened and perhaps they will give him a rescheduled time and date.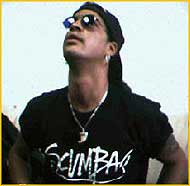 The current issue of Rolling Stone with Eminem on the cover has a story about a very young band called Pure Rubbish that is touring with Ozzfest. Two of the boys have their mom with them although they are 15 and 17. The boys have performed since they were 9 and 11. The article talks about them and the sleazy Ozzfest atmosphere and having your mom on tour. The boys are big GNR fans, and this gets some mentions. They recorded their debut CD at Rumbo Studio where GNR recorded Appetite for Destruction. They diss Nirvana and some other bands, and say that Guns were the real scumbags. Thanks to Vicki for information from that article.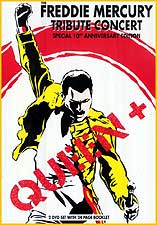 From Paris, Alex writes that he found a new DVD with SLASH on it. So far, we have not been able to locate a copy in the States that has the US region. The DVD is called The Freddie Mercury Concert: Special 10th Anniversary Edition. Has it really been 10 years?! This is a 2 DVD set with a 24 page booklet. The first DVD has the concert with the second having a TV documentary, photo gallery and other inserts. Alex says that on disc 1, SLASH plays with Queen And Def Leppard's singer on "Tie Your Mother Down" and is just on fire on the stage. He's also with Duff and Axl at the end for "We Are The Champions". In the photo section, there are 2 pictures of SLASH and one taken from the audience. The TV documentary has SLASH shown many times. He's shown with Brian May rehearsing "We Will Rock You". SLASH comments on Freddie's greatness and how AIDS has always been too much ignored by the rock community. Alex says he recommends this DVD to everyone. Profits will be donated to the Mercury Phoenix Trust which will distribute it to AIDS charities. Sounds great! The video that came out right after the show did not contain all this of course and now it is out or print. We've seen these offered at up to $60. Go for the DVD! Thanks, Alex for that report.



News Reported: 06/26/02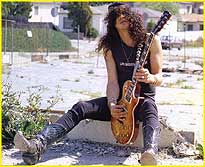 Maybe SLASH has been out of sight too long. These one-off appearances in California where SLASH appears for one or two songs and then disappears into the night are having a strange affect on fans. Brian wrote from New York that he could swear he saw SLASH on the Manhattan side of the Brooklyn Bridge around 5 pm on Friday, June 21. His hair was over most of his face, he had a nose ring and a dangling cigarette. No sunglasses! The woman with him was dressed grungy matching "SLASH". Was it really SLASH? We don't think so, but Brian says if someone is living his life as a tribute to SLASH, that's pretty cool. There is a SLASH double who hangs in NJ and NYC scamming people out of money and goods by pretending to be SLASH. He's quite a bit taller than SLASH, but he was able to get into an MTV Awards show once by impersonating SLASH. He appeared on Howard Stern's show once with SLASH who was clearly annoyed by the whole thing. We can't say for certain but SLASH seems to be sticking close to LA as SLASH, Jr. is set to make an appearance early in September. We've also heard that it's rumored that SLASH will join Sammy Hagar onstage tomorrow (6/25) at the Universal Ampitheater for a song or two. The show is the Sammy Hagar/David Lee Roth concert. We heard this for Houston and as far as we know SLASH was not there. What we want is a SLASH tour with dates, times and places. Or at least a one-off in our town! If you're in California, keep your eyes open.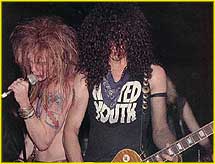 Those of us outside L.A. have to be content with TV appearances. This week there are GNR appearances that include SLASH. First is another summer rerun of "Celebrity Deathmatch" on TNN. (note: not the usual MTV). TNN will run it on 6/25 at 10pm ET. This is the battle of SLASH and Axl represented by claymation figures...SLASH wins! On 6/30 at 4pm ET, VH1 will rerun "VH1 All Access: Cheers & Jeers II" with GNR in there with the "new" GNR comeback.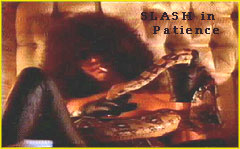 From Sweden, Jonas sends word that SLASH was on TV there again when Z-TV showed an hour of GNR videos. Heaven! Jonas was suffering from a hangover, but he got it together in time to check out the boys. Thanks, Jonas!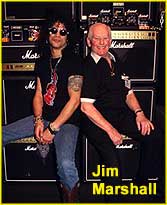 Fans often send in their web site information so we can have a look at it. This one from Joost is an amazing one that you SLASH equipment devotees will love. Joost has made a website about the Marshall JCM2555SL SLASH Signature Amp. You'll be able to check those settings you've been wanting to know more about. The graphics are crisp and clean. Amazing! When you get there, Joost says to go to the seventh square at the top and click his painting of the amp. A new window will open. Hint: Don't click the power switch or the site will close! Use the other knobs to navigate. Enjoy! Thanks, Joost!

Joost's SLASH Sig Amp Site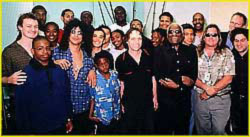 Vicki checked out the People magazine issue covering Charlie Sheen's wedding to Denise Richards. Charlie and SLASH are supposed to be great pals, but SLASH was not listed or pictured. It did say that Charlie is 4 years sober and distanced from his tabloid past, so maybe SLASH and he are not close anymore...or maybe SLASH was just busy elsewhere. Vicki also told us of the August 2002 issue of Guitar Player with Rush's Alex Lifeson on the cover. In the "Fretwire" section, it talks about "Blues for Kids". The Sir Charles Blues Lab was founded in 1998 in LA to help high-risk kids in urban areas by teaching them to play the blues. The organization is named after blues pianist Charles Atkins and is supported by, among others, Bonnie Raitt, Roger Waters, Brian May, SLASH and Ray Charles. The article says that SLASH and Ray Charles will be publicizing the organization by appearing with young blues players on upcoming segments of ABC's Nightline and the National Public Radio's "American Routes". Not sure if these pieces have aired yet or not. Vicki had one more for us...in US Weekly dated July 1, 2002, the cover story is "Best & Worst Weddings Ever". Under the heading "Barefoot Weddings" is a picture of SLASH and spouse in their wedding finery walking on the beach with the caption, "Last year, Guns N'Roses guitarist SLASH married Perla Ferrar in Maui". Vicki says the picture is slightly different than the one we've posted of the two on the beach... just a slightly different angle. Thanks, Vicki, for all three of those!



News Reported: 06/23/02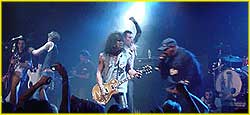 Sometimes the fans of the old GNR need a shot in the arm (so to speak)to keep the flame burning. If you're in need, we have your medicine in the form of a blazing review of the ex-Gunners appearance at the Randy Castillo tribute show. The author, Frank Meyer, talks about how the mere rumor of a Guns reunion at the Key Club sent a presale of 50 tickets to sellout and scalping. At this show, SLASH appeared with Matt Sorum and Duff McKagan with Josh and Keith of Buckcherry. The ex-Guns came in for two paragraphs of praise with Josh in there too for nailing every song. What a show this must have been. We don't know about the blonde bimbos backstage, but we can tell you the guys rocked hard. LuAnn sent us this, and we thank her! Take a look at the review and remember when...


Randy Castillo Show Review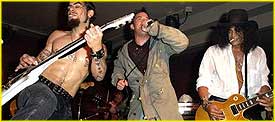 The other ex-Gunner show recently was the Camp Freddy gig at Moomba. This time, GNR was represented by Matt and SLASH. They were joined on stage by Moby, Dave Navarro, Robbie Williams and Billy Morrison. Billy is from The Cult, and he organized this wild jam session. The band played for 50 minutes, and sweat showered the fans in the front row. SLASH looked pretty spiffy in his white shirt that looked like it came from the washer when he left the stage. A totally electric performance that was set up for the joy of musician's jamming together. Billy Morrison took some pictures and posted them on his site. SLASH is in some of them, and he looks way cool. Thank you to Shari of Black Velvet Fanzine for letting us know:


Moomba Pics

And when you get there, just click "photographs" at the top and then scroll down to the last set of pictures!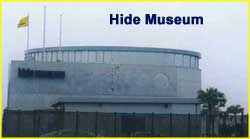 We're talking about the old band tonight, so how about some more on the other old members? Zhenping was at the Hard Rock in Bangkok, Thailand and saw Izzy's old Les Paul decorating a wall there. Somehow that seems appropriate for Izzy...in an out of the way place on the globe...not easy to find. Remember the band Duff was in called Zilch? It's founder was Hide, a Japanese artist, who has since passed away. For those of you who like exploring these little sideroads of Guns history, Zhenping has sent us the address of a trip to the Hide museum in Japan. Look how huge it is! The pilgrim who went to the museum and took many pictures and gathered detailed information was from Singapore, but the site is in English. Thanks, Zhenping!

Hide Museum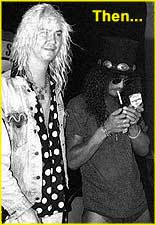 Two very interesting articles appeared on the net recently about another ex-Gunner, Duff McKagan. Duff's getting more and more press attention as his band Loaded continues to generate a buzz. The band plays mostly in L.A. but has ranged to Japan and is heading to Europe next month. In this article, Duff looks back at the old GNR days but is mostly focused on the future. SLASH's Snakepit comes in for one negative remark, but the spotlight is on Duff and his band. This article appeared in the L.A. Weekly.

Cocked and Loaded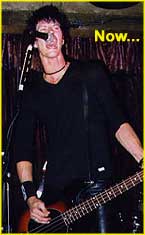 Did you know Duff is going to college? With his wife, two daughters, new band, home in Seattle and pursuing a college degree there, Duff has matured and is far from the decadent and battling GNR days. This article appears in the college materials for Seattle University where Duff keeps his old rock star image very low profile and lives the life of a business major with a new band. Duff's educational plans are to graduate and then earn his MBA. He would eventually like to work for a corporation. Hard to believe, but get used to it. Duff has changed, and he sets a good example for the rest of the Gunners.

Duff at Seattle University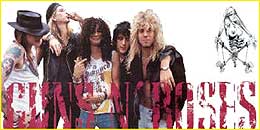 Duff wants to be able to manage his money and be an educated GNR officer as the money keeps rolling in from the Guns CDs and merchandise. Back in 1989, the band started seeing a tidal wave of money roll in. Forbes Magazine slotted GNR in its Top 40 money makers. The article they published, "Bringing It All Back Home" slammed Guns for their sleazy performances but recognized their money-making potential. Here's what they said about Guns in '89:



One group that seems out of place in this legion of socially conscious rockers is Los Angeles' sizzling post-Neanderthals, Guns N' Roses. The unabashedly cretinous Gunners are almost certainly not what the peace-and-love crowd had in mind back at Woodstock, yet here they are, selling millions of records with their winning combination of racism, sexism and all-around smut.

Buoyed by the adulation of sexually uninitiated adolescent males, the Gunners earned $24 million in 1988-89, and actually had two albums in Billboard's top five not long ago. The lads vaulted to stardom with their charming debut album, Appetite for Destruction, whose jacket sleeve depicts a female in an advanced stage of undress about to be molested by a robot. Deftly avoiding the sophomore jinx, the Gunners followed up with the even more engaging extended play, GN'R Lies, which blazes new trails of xenophobia, misogyny and gay-bashing.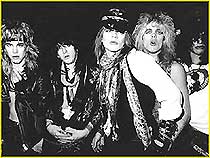 Disdained by most rock critics, and certainly no favorites of Tipper Gore, the Gunners have one redeeming characteristic: They can tear it up, ripping off torrid hits that make most MTV glamour boys sound placid by comparison. Like Herbert von Karajan, an extraordinary musician who became a Nazi to advance his career, the Gunners have demonstrated that thoroughly objectionable moral and political attitudes will not hurt your career as long as you can keep a beat.

If asked, sight unseen, to guess the identity of the least affable member of this band, a betting man would probably put his money on lead guitarist Slash, whose name seems like a bit of a giveaway. But no, that honor goes to the Gunner's irrepressible lead singer Axl Rose. It is Rose who made a bad situation even worse for the media-beleaguered Gunners in a recent interview with Rolling Stone when he unsuccessfully attempted to defend the band's use of racial epithets and lyrics such as:

"Immigrants and faggots, they make no sense to me/They come to our country, and think they'll do as they please/Like start a mini-Iran, or spread some f . . . disease."

On a positive note, Rose does not share the contempt for postindustrial democracy that one finds in the work of Pink Floyd, Bruce Springsteen or U2: When asked by Rolling Stone for his advice to the young, Axl's text was brief: "Take business classes." This is one very confused art form.

At least Duff heard that message and took it to heart!



News Reported: 06/21/02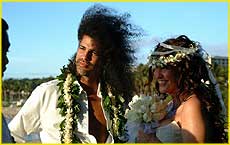 Rock stars have beautiful weddings. No expense is spared on the locale, security, food and clothing. VH1 is doing one of its All Access shows on the subject: Rock & Roll Weddings. And guess which really cool rocker who once said, "no wives, no kids", is featured? SLASH! LuAnn and Meldees2 both saw the show which aired June 15. VH1 showed several pictures of the Hawaiian wedding which have appeared here and many other places on the web. They also showed a picture of SLASH's wife looking very pregnant and said the Hudson's were producing little SLASH's. Let's hope SLASH can hang on at least 15 more years, and Little Riff will kick in to amaze all of us...and our kids, too. Actually, we're hoping to get 55 more years out of SLASH minimum! The show on rock weddings is scheduled again, but it may not be the SLASH episode. It's scheduled for this Sunday, June 30 at 5pm and July 1 at 11am. Tune in and see.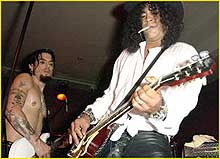 Danny found some more information on the Camp Freddy jam at Moomba last weekend. SLASH also played "Fat Bottom Girls" with Robbie Williams again on vocals. The feeling here and with Danny is that they could have found someone better than old Robbie Williams; but as Danny put it, "SLASH no doubt saved the day." We've covered the SLASH parts pretty well here; but if you'd like to read more on the gig, this is an interview with Moby:


Moby on Camp Freddy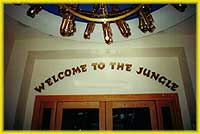 Last time we reported that the Yankee games start with "Welcome to the Jungle". Danny says "Welcome..." was also played at the start of the European WWF/WWE shows in late May and early June this year. Danny said he was wired for the shows, and it was unreal hearing "Welcome..." start the show off. Thanks, Danny!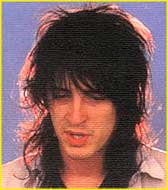 Although Izzy's upcoming album, On Down The Road, is not the one with SLASH, we know some of you are anxious to have it. The price we reported from eil.com was nearly $50 with shipping. Nicole found another place that is cheaper, and that is HMV in Japan (www.hmv.co.jp) where you can have it for $35 including FedEx (required) shipping. The album itself is about $20. You can also check into Amazon Japan (www.amazon.com.jp) where the price is comparable to HMV. No word on when/if this will be sold on the internet. Thanks, Nicole.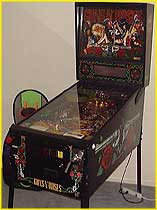 One of SLASH's favorite indoor games is....? No, not THAT game...Pinball! The old pinball wizard (although he swears he isn't that good) designed the GNR pinball game that was eventually produced and distributed by a company named Data East. Data East is long gone. According to SLASH, they were bought out by Sony who decided they were not interested in the classic pinball game after all. Still, many fans and SLASH own the GNR pinball game and have a great time with it. Lu Ann found some close up pictures of the game. When you get to this site, you are looking at thumbnails, so be sure to click to see the larger pictures. Thanks, LuAnn!


GNR Pinball
Guitar Player of April 2002 has an article about Gilby Clarke. Daniel says the article talked about Gilby's new album, and it had a SLASH mention. Gilby commented on how brilliant he thought SLASH's solos are and how admirable SLASH's playing is in that he doesn't make the tune and lyrics follow each other. To SLASH, the lyrics and the tune are entirely different things, and this is why his music is so interesting. Thanks, Daniel!



News Reported: 06/19/02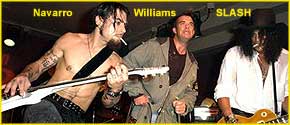 Last Friday there was a tribute to DeeDee Ramone scheduled for the Key Club, and SLASH, Duff and Matt were supposed to be there. DeeDee's wife said she could not really bear to hear DeeDee's music yet, so the event fizzled. Many musicians did show up and played but without the Ramone family looking on...and without the Gunners, too. SLASH and Matt were really in the mood to play so they went to the Moomba in Hollywood. The event that night was listed as "Captain Morgan Gold Presents Camp Freddy". Captain Morgan Gold is a new US domestic rum. We had to have help on Camp Freddy.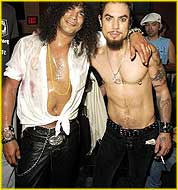 Shari from Black Velvet Magazine sent us the information that Camp Freddy takes its name from a character in the Michael Caine movie "The Italian Job". The Camp Freddy all-star jam had the big names rocking out cover versions to a select, word-of-mouth audience. Anyone have an invitation? The jam was put together by Billy Morrison, bassist of The Cult. SLASH and Matt were there with Dave Navarro, J.S.Clayden (Pitchshifter), Moby, Billy Duffy (The Cult), Donovan (son of the famous Donovan), Robbie Williams, Scott Ford, and Danny Saber (remixer/producer).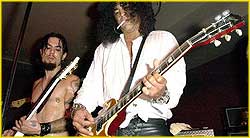 SLASH played on Hendrix's "Hey Joe" with Dave Navarro, and the guitars blazed. Camp Freddy is saying they will schedule another evening of stellar rock and roll in the near future. L.A., of course. If you live out there, start trying to find out where it will be and how to get on the guest list! Sounds like a definite SLASH performance! Thanks to everyone who contributed to this report!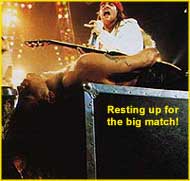 Well, if you can't get on the guest list, maybe you should try TV. SLASH is always on those repeats on MTV and VH1. We read tonight that VH1's ratings are down 40% at prime time...one reason could be showing these old shows over and over. Just in case you missed them, here's what the music channels have for you: On 6/18 at 4pm ET, VH1 will show "Pop-Up 200th Special". "Pop-Up Videos" is off the air now, but rockers who were targets of the pop-up will pop-back. SLASH is on! This next one is one you have to see...and tape. What a riot! It's "Celebrity Deathmatch" where claymation figures fight it out in a ring. SLASH and Axl duke it out in the second match; and after taking a severe beating, SLASH WINS! A definite must-see and it's on 6/25 at 10pm ET. GET IN THE RING!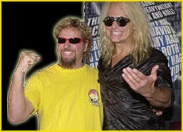 Tonight Sammy Hagar and David Lee Roth appear at the Mitchell Pavillion in Houston, Texas. At least one Houston DJ has announced that SLASH will come onstage and jam with Sammy. The most likely song would be "Little White Lies", the song SLASH did on Sammy's album Marching to Mars; but a check of the setlist on the Red Rocker's site doesn't list that one. If you're at the show, let us know if SLASH did appear. We were unable to confirm this one. Wishful thinking? Maybe...but SLASH seems to be doing a lot of these brief appearances lately.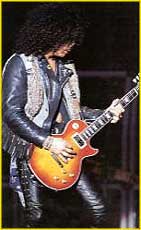 Jay goes to the Yankee (baseball) home games. He says whenever the Yankees take the field at the beginning of every home game, they come out to the blasting sound of "Welcome to the Jungle"! Cool team! If that song can't get you fired up, nothing can. Thanks, Jay!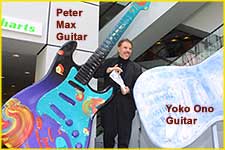 If you love guitars, you might want to put this on your schedule. The Rock and Roll Hall of Fame is having a Guitarmania event. Guitarmania is a Cleveland, Ohio community art project where 100 10-foot tall fiberglass Fender Stratocaster guitars were transformed into works of art. They are on display throughout Cleveland, but they will all come back home in November. Saturday, November 9, there will be a live auction of these guitars at the Hall of Fame. Right now you can go to a grocer selling Pierre's ice cream and pick up some cool and yummy Guitarmania Ice Cream! Here's some urls for those of you in the Cleveland area:


Guitarmania

Rock Hall of Fame (search on Guitarmania)








Fan Items For Sale/Trade! We've been adding some items to the For Sale list. If you want your GNR or SLASH-related item listed, send it to the webmaster. Send in as many as you like! You can also send in items you want to trade or that you are looking for. Thanks! And if you get a chance, check out the Fan Addresses section. These are fans that would like to hear from other fans. You can choose someone from the same country, the same city or someone in another part of the world. You will be amazed at how many countries we represent. We sent that list to SLASH so he could see how many places have strong SLASH fan bases and really would welcome a visit!



News Reported: 06/17/02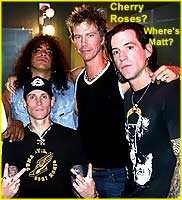 Have you seen the article on the Rolling Stone site today called "Guns n' Roses Reload"? Most of the article is taken up with a belated announcement of the new GNR's forthcoming tour of the Far East and Europe. The US was also mentioned for a fall tour. After they go over the band members and tell us there is still no plan to release the new album, the final paragraph tells what the old band members are doing. The writer says that SLASH, Duff and Matt Sorum have teamed up with Josh Todd (vocals) and Keith Nelson (guitar) of Buckcherry and refer to themselves jockingly (we hope) as Cherry Roses. The new group is in an experimental stage, and according to a spokesperson for the group (unidentified), the work may not develop into anything. The band made its unofficial debut, as they call it, at the tribute show for Randy Castillo in late April, but the members have been writing together over the last few months.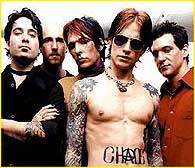 It's not time to be excited or disgusted till SLASH says this is his band. We hope that if it is a band that SLASH will be the frontman as he is the one with the most experience and best technique of dealing with the media. Buckcherry's style...living and singing...reminds of the old GNR's streetwise attitude and raunchy fun. Booze and fast women and indiscriminate sex are things they sing about and live. Just when SLASH was settling down! Never too late for another fling in the fast lane; and if these guys tour, lock up the bar and your girlfriend. Buckcherry has often been compared to GNR. This decadent rock band swims against the stream of rap and pop, and having those big Gunners in the water would raise their reputation as a band to be heard from. They put together metal riffs, a blues-rock influence, classic hard rock and attitude and dump it on the stage. We can see where SLASH would be tempted, but nothing is confirmed just yet. These guys may be a bit too crazed for the newly married husband and expectant father. A lot depends on what Buckcherry can bring to the table that blends with what SLASH wants to do. Our only question: what about The Cult, Loaded and the SLASH solo album entirely written by him? Guess we'll find out when The Big Guy says it's on or off. Does the temptation of the fans and groupies crawling all over them exceed the desire to do the old projects? We'll find out soon.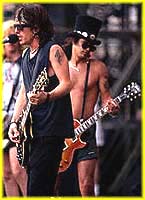 This is today's word on the Izzy album that is out in Japan called On Down the Road. According to the SFV Record site, this is NOT the album with SLASH. It is NOT the Izzy, SLASH, Duff project! This album is another Izzy album that will precede the one SLASH is on. SLASH doesn't play on this album and wrote no songs for it. On Down The Road has the same lineup as River, Izzy's previous album. Izzy is on guitar and vocals, Duff is on bass, Rick Richards is on lead guitar with Taz on drums and Ian on keys. This album is being released first in Japan and then in Europe and the States. Thanks to the SFV site and to Nicole who brought it to our attention. Nicole is trying to find out when the album with SLASH will be out. Thanks!



Back a week or two, Mark from Australia asked us to go over to a radio station and vote for GNR albums in the station's Top 105 album roundup. GNR got two albums on the list, Appetite for Destruction and Use Your Illusion I. Appetite... came in number 26 with the Illusionalbum coming in number 10. Mark said that only the Illusion album was available to vote on till the last day when they put up Appetite...; and in spite of this, Appetite... clawed its way up pretty high! Thanks, Mark!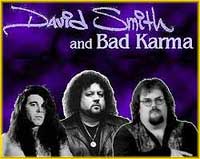 Bad Karma is the band that did a big favor for SLASH's Snakepit. They opened for Snakepit in Snakepit's first show of the northeastern tour. Our guys' equipment did not arrive, and it would have been cancellation or the tedious calls to equipment stores to beg and borrow what they needed. Bad Karma plays Les Pauls, and they generously offered their equipment to Snakepit. It was gratefully accepted. So when this band does some shows, we like to give them a plug. Here's where they are this month:

Friday, June 21: Miss Vic's, Glenville, NY
Friday, June 28: Sport Island Pub, Northville, NY
Saturday, June 29: Bayou Cafe, Glenville, NY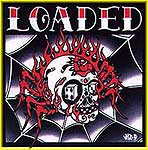 So, if you are in that area, get out and see Bad Karma! And if you are in Europe, Duff's band, Loaded is coming your way:



7/15/02 Germany - Hamburg - Schachthof confirmed
7/16/02 Germany - Berlin - Loft confirmed
7/17/02 Germany - Münich - Backstage confirmed
7/19/02 TBA (to be announced)
7/20/02 England - London - Garage confirmed
7/21/02 France - Paris - Olympia
7/22/02 Scotland - Glasgow - Cathouse confirmed
7/23/02 England - Manchester - Hop & Grape confirmed
7/24/02 Italy - Milan - Transilvania
7/25/02 Spain - Barcelona - KGB confirmed
7/26/02 Spain - Moncofa - Press day
7/27/02 Spain - Moncofa - FestivalRockMachina confirmed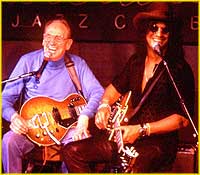 The Les Paul turns 50 this year. If you remember, SLASH was invited to play the Iridium in New York when the anniversary celebration took place. The July issue of Guitar Player magazine has a fine, large, picture laden article on the Les Paul guitars. If you own one, you know you are in good company. This featured article talks about the early development of the Les Paul and how its creator teamed up with Gibson to make a guitar that allows the player to develop his own sound and make modifications without destroying the original design. Following this article is an interview with Les Paul that has some funny stories of Les making a guitar out of a log or a train track! At 87, Les Paul can still be heard every Monday night at the Iridium. Highly recommended!





News Reported: 06/14/02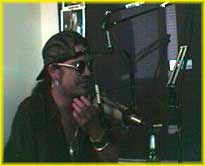 There are a couple of SLASH interviews tonight in case you didn't manage to score the magazines. The first is from Joost who got a copy of the UK magazine Total Guitar and typed in the article for us. Joost is a big SLASH fan and the proud owner of the GNR pinball machine, two SLASH signature Epiphone Les Paul Classics and a SLASH Signature Marshall head and cabinet! While you're there, you might check out Joost's site. It is really nice with lots of information. When you get there, click on the first block at the left near the top. You want the News section, and scroll down to the article. You may need to use Internet Explorer if you have an old version of Netscape. Thanks, Joost!


SLASH Article - Total Guitar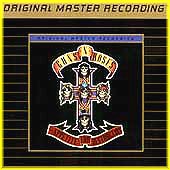 Sam sent us the second article which appeared in Guitar One in June. It was the 15th Anniversary of Appetite for Destruction, and SLASH talked about the album and its popularity. Thanks, Sam!


SLASH on Appetite...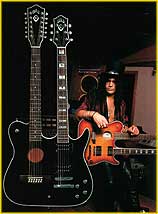 How about a new picture of SLASH? Norm and Michele found this in the new Fender Frontline 2002 Guitar Catalog. Fender??? Norm explained that Guild Guitar is now owned by Fender which also distributes the Guild guitars. SLASH designed that famous doubleneck for stage performances where you have an acoustic and an electric in one guitar. Great picture! If you want to know more about the SLASH doubleneck, head over to the Fender site. Thanks, Norm and Michele!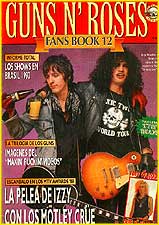 A few days ago, Nicole sent in the information that Izzy's new album, the one with SLASH and Duff, will be released this month in Japan. The album is called On Down The Road. Nicole said you could preorder it from eil.com for just under $50. Now, Nicole has some additional information. The album release date is July 24 according to amazon.com Japan. They listed one song title, "You Betcha", but no word on whether this is one that SLASH wrote or not. Amazon.com Japan is selling the album for 2400 yen (about $20). Nicole says her Japanese is not good enough to be able to tell if they ship to the US or not and how much the shipping would be. Nicole seems to have this project in hand, so we'll wait for more information from her. Thanks, Nicole!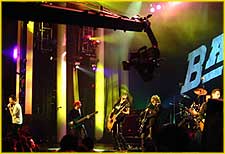 On May 31, SLASH played with Bad Company at the Greek Theater in L.A. He played "Wishing Well" there. That's the song that is on the new Bad Company DVD/VHS, but the version on the video is from the show at Anaheim. We're working to get that song off our DVD along with his interviews and put the video on this site. We're not ready yet, but Sam from the Bad Company team sent us a video of SLASH doing "Wishing Well" at the Greek. He is much better dressed at Anaheim...maybe for the DVD! But it's good to see him again. Have a look! We'll send you to the video section (hosted by our pal Randy), and it will be the first video you come to as you scroll down. There are so many videos here...have a look around! Thanks to Sam and everyone at Bad Company. It takes some time to load, so get a Jack and coke and hang on. And, it also requires Windows Media.


SLASH IS...Bad Company!





News Reported: 06/12/02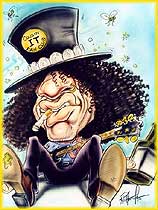 We always say for you to send in any cool pics of SLASH you'd like to see here. Cool is in the eye of the beholder! Hernan sent this in and says he is a GNR and SLASH fan. This picture was found while surfing the net. While we don't particularly like the flies, we'll agree that the Cousin It Fan Club button is mildly hilarious. Thanks, Hernan!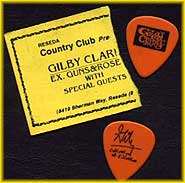 For those of you who are Gilby Clarke fans, Gilby is in the midst of a tour with Nancy Sinatra. Wonder if her boots are still made for walkin'? There are a couple dates left if you are out in California. One is 6/16 at the Galaxy Theater in Anaheim, and the final show is at Bimbo's in San Francisco on 6/29. Cure Me...Or...Kill Me!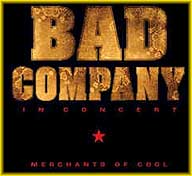 Our copy of Bad Company's new DVD musical concert video arrived. Like the CD, the title is Bad Company In Concert: Merchants of Cool. Our main question was...is SLASH on the video? Answer: YES! They play 17 songs on the video which is more than the CD, and one of the songs SLASH appeared on is here, "Wishing Well". It's the twelfth song, and a long wait. While you study the back of the DVD case, notice a tiny picture of SLASH. Paul Rodgers is one of our favorite blues and rock singers, but the rest of the band seems older and tireder. The drummer does a good job as does the bassist, but the guitar player seemed mostly stuck in one position with little flash and nothing special. Imagine having this monstrous talent, SLASH, walk out on the stage!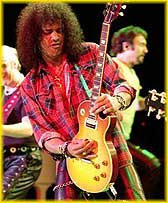 SLASH looked great in a silvery shirt, hair down. He rocked! Unfortunately, Neal Schon was also guesting and they came out on the same song. Neal did the first solo and then SLASH. Neal is another good guitarist, but he generates no excitement at all. SLASH flashed that beautiful smile and set to work. He played bending way over and standing up and moving around. At the end he threw some picks into the audience. It appears that SLASH went home before the show was over because he did not come out with Neal for the applause or encore. Backstage, Paul asked Neal to come again the next night. We think SLASH should stay till the end and soak up the applause! Anyway, if you buy the DVD, you can also see SLASH twice doing interviews about Bad Company and Paul Rodgers. He did a very nice job as usual. He always has something intelligent to say. And SLASH was in the photographs section also. The concert comes on VHS also; but if you have a DVD player, you will want that version. Remember, SLASH is not on the CD...only the videos.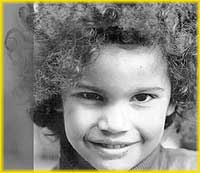 Rock On TV has their site working again. There are some SLASH appearances. On 6/15 on ETV at 9pm ET, "The E! True Hollywood Story" airs its "Savannah" episode again. Savannah, once SLASH's and many others' girlfriend, was famous as an adult film actress. As a porn queen, Savannah got into drugs and alcohol, and finally committed suicide by gunshot. SLASH is mentioned on the show, and you can hear his voice discussing rehearsal on her answering machine; but he does not appear in person. VH1 airs a really sweet show about SLASH on "Before They Were Rock Stars". This repeat is on June 18 at 12:30am. They show photos of when SLASH was a young boy which are just darling. Other artists are featured also, but the segment about SLASH is really wonderful to see and tape.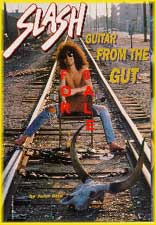 Don't forget to check out the new For Sale section. The link is at the top of this section. Send in any GNR or Slash related item descriptions and we'll put them up. Some restrictions have been lifted. This is a good time to get rid of duplicate items and those magazines you just have no room for. Send your writeup to Webmaster@snakepit.org, and we'll copy it right to the For Sale area. Thanks!



Let's take a SLASH question. These are questions fans write, and we send off to Super Riff (HA!) for his response. This one comes from Gizzy who asks, "I've got a guitar with original Seymour-Duncan Seth Lover pick-ups. The guy at the guitar-shop where I bought 'em told me they were no feedback. But I always get this really annoying feedback when I play. I was wonderin' maybe you could help me with this problem? I've seen SLASH use the black SG-doubleneck on the Tokyo video, the pick-ups on the guitar are similar to mine, but how does he avoid that crazy feedback???????



SLASH replies, "Gizzy, check to see that your pickups are wax-dipped. If not, that might help. Definitely check the pickups with your local guitar technician".



Thanks, SLASH and Gizzy! Gizzy, let us know if you get some help on this.





News Reported: 06/10/02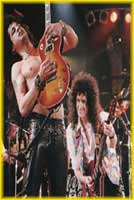 On Monday, June 3, in the UK there was a documentary on The Freddie Mercury Tribute Concert. This must have been a superpopular show as we heard from Jamie, Tom, Adam and Stuart who saw it. The show started off on a SLASH note with Queen and SLASH playing "Tie Your Mother Down". Later in the program, SLASH jammed with Brian May in the rehearsal room at Bray Studios with Brian showing SLASH "We Will Rock You". There were four interviews with SLASH where he gave his views on AIDS and Freddie Mercury. SLASH had some very thoughtful and emotional words on the subject. The remaining members of Queen said that it was GNR that suggested they do some kind of tribute for Freddie Mercury. If you haven't seen the concert, try to beg or borrow or buy the video. It's great, and GNR did themselves proud. Thanks to all who contributed to this news item.



We've learned from Tom in the UK that Total Guitar has a little different wording than what we were given. Instead of saying SLASH's new album will be his favorite tracks (covers), the magazine asked SLASH to choose his favorite tracks in general...not for the album. Tom remembers "Bring It On Home" by Led Zep, "Rocks" by Aerosmith and others by King Crimson, Rory Gallagher, etc. Thanks!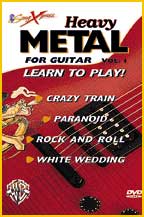 www.stagepass.com sells sheet music, songbooks, videos, etc. Jordan thought you'd appreciate seeing this guitar metal classic book they are selling. The cover picture is right here. Recognize that guitar?! We won't be showing her here, but last month's Playmate of the Month said GNR was one of her favorite bands.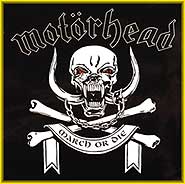 Here's the last part of the interview with Lemmy of Motorhead that concerns SLASH. On March or Die, SLASH guested on "Ain't No Nice Guy" along with Ozzy. Lemmy told Sony to get the song played on AOR because with Ozzy and SLASH, it would be easy to promote. Sony said AOR wouldn't take it, and Lemmy called them "f*ckin' liars". He got 2 guys on phones, and 82 AOR stations were playing it in a month. So Lemmy went back to Sony and said, "We're No.10 on the radio charts now. Can we have the money for a video?" And they said no. SLASH and Ozzy agreed to be in the video, and Lemmy made it for $8000. Then Sony held up the video till it was dead at the radio. Sony would not sign the release. MTV was finally going to play a Motorhead video, but Lemmy couldn't pry it away from Sony. Lemmy said this was worse than a label not getting behind a band; they threw away a hit record. And a chance for us to see SLASH in another video. The record business is a mystery.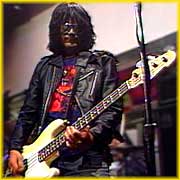 As you may have heard by now, DeeDee Ramone died of an apparent drug overdose in his L.A. apartment on June 5. DeeDee was one of the four original Ramones. Bandmate Joey Ramone died about 9 months ago of lymphoma.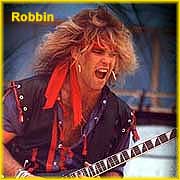 Ratt guitarist Robbin Crosby died of AIDS yesterday. He was 41, and had been HIV positive for seven years. Both will be missed by family, friends and fans. We're very lucky to have every member of GNR still with us. For almost all, we don't even think about "if" or "when". Keep it that way, guys!



News Reported: 06/07/02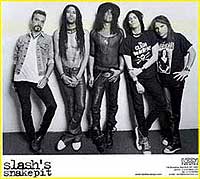 The winner of our contest for the CD single, "Been There Lately" by SLASH's Snakepit, was Randy from Texas. Randy would like to see SLASH back with the second Snakepit band. Those were the days. Thank you to everyone who submitted a survey. We'll let you know the results soon and forward this unsolicited survey result to SLASH. We've found a few more items for prizes, and we'll have another contest soon. Congratulations, Randy, and please send in your mailing address.


Mike found a SLASH interview in a magazine called Simply 4 Pets. SLASH talks about his snakes and a GNR reunion. Most of that is familiar information. But when he gets into current news, there are some really interesting comments. He talks about his newest pet, a Pomeranian puppy, and the interviewer says that having the pup can prepare a couple for having an infant. Also, he tells the name of the coming baby. His wife has selected the name Boa if it is a girl. Sometime later they must have learned it was a boy. Maybe just Bo? Mike says the article's print is a little small, and the pics of SLASH are a little large; but it's well worth reading. Thanks, Mike!

SLASH Interview in Simply 4 Pets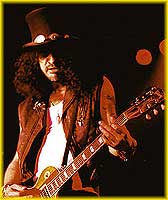 Jerry sent a followup on that report that SLASH played with Motorhead at the House of Blues recently. First, we had that wrong. SLASH played with the opening band, not Motorhead. The opening band was Brand New Sin (www.brandnewsin.com) from Syracuse NY. Jerry reported that Lars Ulrich was also in the audience but was too wasted to get up and play, too. Jerry has a friend who works on Brand New Sin's guitars, and they brought them in for a checkout after the show. They thought SLASH was "cool as hell"! Thanks, Jerry, for setting us straight.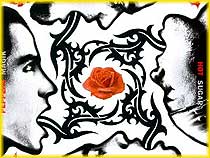 VH-1 aired the debut of its program "Ultimate Albums" on Sunday. The album chosen was Red Hot Chili Pepper's Blood Sugar Sex Magik, and a commentator was SLASH! Vicki watched the show and said SLASH's comments were sprinkled throughout the show, and she had no idea why SLASH was chosen to do this. Is he a RHCP fan? The other commentators were Marg Helgenberger and Christina Applegate. Why these people, asks Vicki? Maybe they were available? Vicki checked and this episode is not listed as being on in the near future. Thanks, Vicki!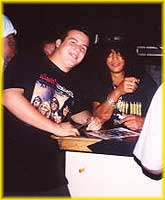 Rod sent in a review from the June 23, 2001 SLASH's Snakepit show at Birch Hill, NJ. Rod is a little late, but we don't mind. Rod says it was the most excellent night of his life. He parked right in front of the Snakepit bus, and SLASH came out the door and got into the bus. What a wonderful shock! The band went in a van to the hotel. Rod got a spot about 4 rows back and stayed there. There were 3 opening bands, and Snakepit appeared at midnight. Rod was more of a GNR fan than a Snakepit fan till he heard Ain't Life Grand. The show was 2 hours long, and then they did autographs. Matt Laug came along to hang out at the end of the line and signed some things for Rod. When he got up to SLASH, he asked for a picture to be taken; and SLASH said sure. Rod said he was so shocked and ecstatic that he was speechless. This seems to be everyone's reaction! Later, Rod waited by the bus. SLASH came out with Perla; but he did stop and sign some things. He got a can of beer from Matt then, too. It was a super evening, and the guys were very nice. We have some of Rod's photos in a little album for you to take a look at. Memories! We miss this band. Thanks, Rod!

Birch Hill Pics





News Reported: 06/05/02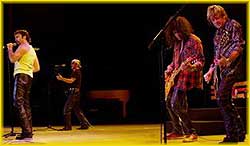 If you're out in California and there's a chance to see Bad Company, maybe you should go! SLASH was an unannounced special guest at the Bad Company show in L.A. last weekend. Friday night, May 31, while you were at home resting up for the big weekend, SLASH was out rocking at the Greek Theater. Special guest was advertised as Kansas, and SLASH came out to jam with one of his favorite bands. We have a few photos of the event here. SLASH always likes to get up and jam with a band, and this is a great one to be with.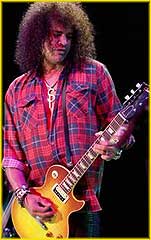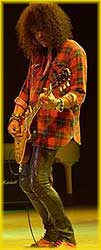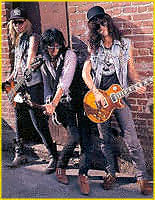 Here's some news we have been waiting for a long time. Remember the Izzy album that Duff and SLASH played on? Duff is said to have recorded bass on all tracks and SLASH wrote and performed on 5 tracks. Whether these numbers are right or not, it still will be great to have another Izzy album...especially with Duff and SLASH. Nicole sent us a note that the new album is titled On Down The Road. The Japanese release can be preordered right now. It's due out in August. The Japanese release has the picture sleeve and obi-strip and is being distributed through Universal Victor. Right now it seems to be Japanese only. The catalog number is VICP-61913. We checked the big music sites on the net with no luck. Nicole directed us to www.eil.com where you can preorder On Down The Road right now for $46 including shipping from Japan. As to whether it will be sold on the net off Izzy's site, that could happen in the future; but right now it is Japanese only. If you have other import sites that sell the album more cheaply, please let us know and we'll pass it along. Thanks, Nicole, for that good news! The album is coming out in August!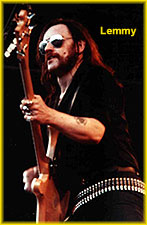 SLASH played with Motorhead recently which led us to search for some SLASH and Lemmy-related items. We found an interview with Lemmy where he was asked, " Slash is an avid fan/friend of yours. The new line-up of Guns N' Roses - without Slash, Duff and Izzy - has garnered raves from both fans and critics (Vegas New Years and Rock in Rio III show), but how do you stand on the issue? Is Axl's new version still Guns N' Roses to you?

Lemmy: (1) No. (2) Meet The Beatles. Ha! (3) It's not Guns & Roses - he should go out under Axl Rose. But why would he listen to me - or you?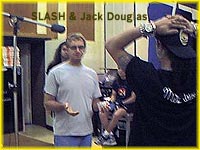 We had a nice response from Jack Douglas (producer of many Aerosmith albums and SLASH's Snakepit's Ain't Life Grand. We asked him what working with Slash and the band was like. He said it was a lot of fun, and he especially enjoyed Billy Bob Thornton and Angelina Jolie hanging out during the recording! He loved working with SLASH except for the snakes (laughing). We were so pleased that he took time out to answer our question and tell us he and SLASH remain good friends. Thanks, Jack!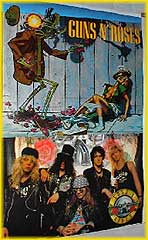 Mark is from Australia, and you might remember that he sent us information on how GNR did on the Triple M radio station Top 500 list. Mark would like your help. Triple M is doing a similar countdown of the Top 105 albums of all time, and you can vote on the web site. Mark wants us to come over and vote so GNR will get the respect they deserve with SLASH's amazing guitar player. As Mark says, "SLASH is a legend!" Thanks, Mark! Here's the url:


Vote for GNR!





News Reported: 06/03/02