Right now Velvet Revolver and SLASH have a lot going on. The calendar of events begins with April 2004. Near the top is a list of months you can click on to see future shows and events. You can see the month at a glance and then click on specific days to find out more about what's happening with SLASH.Check this schedule often for events in your area with SLASH and Velvet Revolver. Click the tour truck below to check the schedule.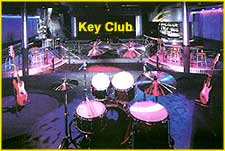 We hadn't gotten used to the Hurricane Katrina devastation when Hurricane Rita came along. This time, cities in Texas prepared earlier while New Orleans braced for yet another blast from the weather. People opened their wallets to contribute to the cause and many volunteers and the National Guard were pressed into service. Musicians are part of this, and SLASH is busy, too. Last weekend Steve Lukather contributed to the charity concert for Katrina victims at the Key Club. Some pictures have been put on the web along with a great review. Before we send you there to Arend's site, we want to tell you that SLASH was the highlight of the night starting with Z.Z. Top's "Tush". SLASH flew in just for this show and was cheered when he walked onstage. SLASH was on for the remainder of the set. There are great pictures and a review at stevelukather.net. Proceeds benefited the Red Cross and Operation America. Thanks, Arend!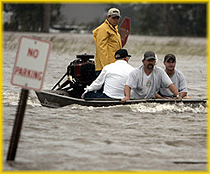 Tina sent us her report on the hurricane. She is planning to go to her parent's home. They only live 20 miles away, but the situation is just too dangerous. She said that 3500 members of the United Houma Nation who lived in the coastal areas around Bourg, Lafitte, Venice going up to Houma. These people lost their homes and there is no land there anymore to put one back on. Contributions to unitedhoumanation.org will reach them.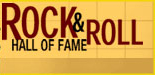 The Rock and Roll Hall of Fame sent a newsletter about New Orleans Relief where they expressed deep sympathies for all the victims of the hurricanes. New Orleans has long been an American center for sculpture and music. The Hall of Fame will donate $1 from every ticket purchased September 24 and 25 to the MusiCares Hurricane Relief Fund established by the Recording Academy to assist musicians and other music industry people directly hit by the disaster. You might want to get over there on those days, as visitors can enter to win a Gibson Les Paul Custom Rock Hall Guitar, a collectible Rock Hall Epipone Guitar, a Sirius Satellite Boombox with a one year subscription, a trip for two to see the Rolling Stones live in Vegas, tickets for football games, memberships, etc. Limit one entry per admission.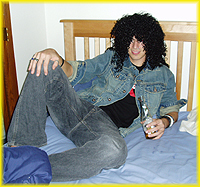 As you know, Halloween is coming up. This is the time when anyone who dresses up as SLASH can have his (or her) picture right on the SLASH page in the News section. So if you are going as The Man to a party or just to trick or treat, get a pic and send it in. Email it to webmaster@snakepit.org with your name (or handle) and which city, state or country you're from. Thanks!


Page Updated 09/24/05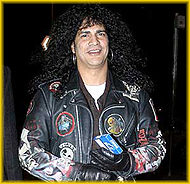 Vicki from West Virginia keeps up on the magazines for us, and she says it's been pretty slim pickings now that the guys have headed back to the studio. She says the Korg Tuners SLASH ad is still running, though. You can still see that one on the December issue of GuitarWorld. They are also running the SLASH Celestion Partners in Tone ad (black and white picture of SLASH playing his guitar with his signature and this endorsement, "I've been using Celestion Vintage 30 speakers my whole career and can't imagine using anything else.") Thanks, Vicki!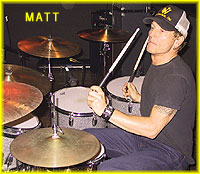 Matt Sorum issued a statement to the fans saying he was sorry he couldn't make it to the last leg of the Ozzfest. He said it was very hard to sit on the sidelines. Just a week before he'd been water skiing on Lake Havasu near the Colorado River when he took a freak fall on the skies and was dragged. He didn't think anything was seriously wrong but in the morning the hand was the size of a football. X-Rays showed the pinky finger on his right hand was broken. After trying to heal naturally with a cast, it wasn't healing properly. There was surgery needed, and a pin was inserted from his pinky to his wrist. He has spent his free time with family and was on his way to go with the band for the grand opening of the Hard Rock in NYC. On Friday, the band will receive a double platinum award from RCA Records. Good news! Thanks to Matt for all the information and we wish him a speedy recovery.


Brian sent us the word that SLASH, former Dio/Rainbow bassist Jimmy Bain and ex-members of Quiet Riot are scheduled to perform at the Key Club in West Hollywood this Sunday, September 25 for the Rock and Roll Relief Fund. The event is sponsored by City of West Hollywood and Jaxx Restaurant. Expected performers are SLASH, members of INXS with special guest Dave Navarro, members of the Black Eyed Peas and others. As far as we know, tickets are still available for this benefit show.


Keri Kelli, ex-SLASH's Snakepit sent us a note to say that the web site www.kerikelli.com has been updated with new pictures from the Skid Row UK run and a few more from Vince Neil. Adler's Appetite are working on gathering more dates for a February-March 2006 European tour. The shows will likely be in Italy, Switzerland, Germany, Vienna, Holland, Spain, Sweden and the UK. The web site will have the confirmed dates. Thanks, Keri!


Page Updated 09/20/05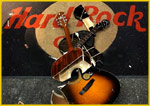 Tomorrow night, September 17, is the grand opening of the Hard Rock in Times Square in NYC. There have been some items for people to bid on. First was the passes to the show. They have been sold. There is still the chance to bid on pieces of the guitars. There was a huge guitar smash there in August, and you can bid on a piece. The current bid is at $85. To see more information, go to Guitar Pieces. The lot closes on September 26. The September 17 show is a private one.



The tallies of funds raised by the various Hurricane Katrina relief efforts have been released. The first was the NBC telethon which pulled in $40 million. It was held on September 2. It was the first one to air. This was the one where hip-hop star Kanye West gave an unscripted insult to Bush. Friday's telethon raised $30 million and had Paul Simon, Garth Brooks, Dixie Chicks and others. This was the one with six major networks and 22 million viewers. BET's SOS telethon also aired that evening with Stevie Wonder, Omarion and others and pulled in $11 million and continues to raise donations at their website. The September 6 show with Velvet Revolver playing at the Hard Rock Live raised a quarter of a million dollars. The September 12 Dave Matthews Band concert played at the Red Rocks Ampitheatre and they raised $1.5 million. All these donations went to the American Red Cross who said they were very grateful to all the fans for responding so generously and raising over $83 million dollars. It's not to late to contribute to web sites of the bands or directly to the American Red Cross.


Page Updated 09/16/05


Tonight we have a couple of SLASH-related items for you to consider. First is for Hurrican Katrina relief. It's a Velvet Revolver autographed Gibson guitar. It's white, signed by VR. It's a limited edition American classics, one of only three of its kind and was made specifically for the September 6th charity concert at Hard Rock Live in Orlando. Signers were SLASH, Duff, Scott and Dave along with AC/DC frontman Brian Johnson who performed with the band at the charity show. The guitar has the band's name and logo on the front of the body beneath the bridge, pearloid inlays, gold hardware and the classic '59 rounded mahogany back and ebony fingerboard. You can store it in the accompanying Les Paul hardshell case. It has a hard reptile pattern on the case's outside and a plush interior with a black shroud. Current winning bid when we checked was $10,000. The auction ends on Monday, September 19. You have to Login to place bids. The Login is on the site which is at VR Autographed Guitar.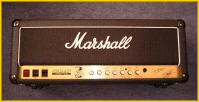 Stuart sent us a note that several fans will be interested in. He says that UK fans will be interested in the SLASH amp he has for sale. It's on ebay. Hardly a week goes by that someone doesn't write looking for one of these, so now is the time to get it! The current bid is 600 pounds. Look for it at SLASH Amp.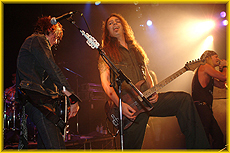 We had a short note from Keri Kelli, ex-guitarist in SLASH's Snakepit. He is now on tour with the Skid Row band. He said they were back from the UK trip after a long travel day. The show went off great, and the band is very well respected. The London show was on his birthday, and he is sharing some with us here. Thanks, Keri!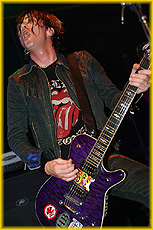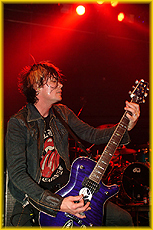 Page Updated 09/14/05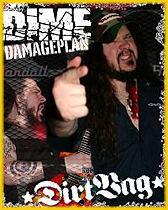 We told you about the party that SLASH attended on August 20. This was held for the late Pantera/Damageplan guitarist, Dimebag Darrell whose significant other, Rita Haney was also there. Check out Dimebag information at www.vinnieanddime.com.



Another charity event SLASH was involved with was an appearance at the Hard Rock Orlando, FL on Tuesday, September 6. Brian Johnson, AC/DC's frontman joined Velvet Revolver onstage during their performance of Led Zep's "Rock and Roll". The appearance was in support of the 2005 hurricanes, including Hurricane Katrina. VR was supposed to play Biloxi at the Hard Rock on September 9, but the structure was destroyed. 100% of the show's take went to support the victims of the hurricanes. See pictures at Hard Rock Live at www.abacausa.com. If the link doesn't work, look under SLASH for the pictures. The next scheduled concert for the band is the grand opening of the new NYC Hard Rock in Times Square on September 17.Thanks to Brian and Norm for all this information.


Ray sent us a comment on the LA power outage today. It was caused by a worker who cut a large cable. Ray pointed out that SLASH will have to go acoustic. We've just heard that 90% of the power has been restored, so VR goes on with their work.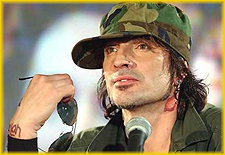 Eric told us on this past week's episode of Tommy Lee Goes to College, the show where the Motley Crue drummer has enrolled in three courses, there was a SLASH mention. Tommy and his college pals were sitting in Tommy's House of Lee (his own frat), when he decided to call his friends. First he tried Naomi Campbell, then SLASH, then Snoop Dogg. None were answered. The answering machines were televised. SLASH's was 60% blocked out because of the foul language! Pretty funny! Thanks, Eric!



Page Updated 09/12/05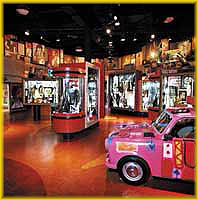 On Tuesday, September 6, Velvet Revolver will perform a benefit concert for victims of the 2005 hurricanes, including Hurricane Katrina. The venue will be the Hard Rock Live in Orlando, Florida. VR was originally scheduled to play the Biloxi Hard Rock Hotel and Casino on September 9. Now that structure is gone except for the big guitar outside. Memorabilia had been lost including a scrap of paper that Buddy Holly was composing a new tune on. 100% of ticket and bar sales from the show will be donated to help the people of Biloxi and New Orleans through the American Red Cross. Staff has donated their time and many partners are chipping in. Tickets are $45 through Ticketmaster. Doors open at 7 pm and the show begins at 8 pm.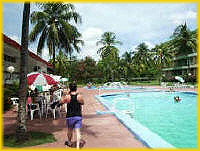 As you know, Velvet Revolver is traveling with the Ozzfest. Ozzy is suffering from a respiratory infection and has been resting at the Hotel ZaZa in downtown Dallas. It's been noted that SLASH spend much of one evening at the ZaZa restaurant Dragonfly with tarot card reader Valentina. Folks present said SLASH spent more time telling her her future than listening to his own. VR had joined the tour a few days earlier, but Scott jumped in on the living well vibe and enjoyed caviar and trout at poolside at ZaZa. Sounds like a good time is being had by all.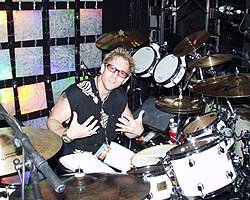 Recently there was an interview with drummer Mark Schulman, the guy who is taking Matt's place in Velvet Revolver. When asked why he was chosen, he said Matt's hand had to be re-broken. He knew Matt over the year and saw him playing with Foreigner and he knew Mark could also sing backing vocals. VR went to Cher's show and he went to theirs and the offer was made. The try-outs were pretty crazy, and all they could do was listen to Mark listen as he drummed along to the CD. Matt was very strong in his recommendation, so they took Mark on. He had to go in without rehearsals or soundchecks, but he says that all things considered, they are going very well. The challenge with VR is that they don't play what's on the album in a live performance. He watched videos of Brian Tichy and somehow got it all together. He says VR plays about 10 times louder than Cher's band, and he has to hit hard and heavy. SLASH and Duff were great, very kind. It's been a wild experience, but you get thrown into the fire and do what you got to do. Very interesting!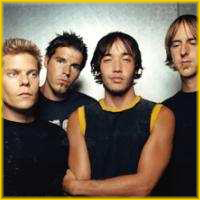 Hoobastank opened for Velvet Revolver on a recent tour. Singer Doug Robb says that watching ESPN and the tour brought the song "If I Were You..." out inspired by the NHL strike. Also, being on tour with VR, you see these guys who have so much and don't appreciate it. They seem to have forgotten where they actually came from. Then he said he would rephrase that...four of the guys were the coolest ever, one of them is just in his own world. And he says he'll leave it at that. Guess who?


Our 2006 Velvet Revolver calendar came today. It's really colorful. For each month, there is a picture of a bandmember with smaller pics around it. All are live photos; some are little sketches. Definitely worth the $12.99. You'll probably see these around. We got ours at megacalenders.com. Another good thing in the mail was our replaced sculpture of SLASH. It came damaged, and the company, Knucklebonz, took it back and sent a new one. It does seem a little fragile so be careful with it. It comes from www.guitarheroes.com where they have several different sculptures on sale now.


Page Updated 09/07/05


The efforts to help the people in the New Orleans and surrounding areas go on. If you've been watching this on TV, the pictures and stories are heart breaking. It seems that we as regular people are going to have to help too. It's unclear why the governments are bringing in help so late. Some have not had food or water for days; some are still stuck in houses and on rooftops. Our town in Pittsburgh has offered housing for 300 families. What can you do? The charities are rushing to the scene and they say they need money right now. We wonder why the big corporations are not doing more with donations, but if money is needed, we can all contribute something now. We call upon the millionaire recording artists to give not thousands but millions now. They have all played New Orleans, and now that city needs them. You can contribute to the Red Cross and Salvation Army and Catholic Charities. NBC and MTV will have telethons to raise money. All the major networks are working with them to produce a simulcast benefit show. In 2001 a similar telethon for the Sept. terrorist attacks raised $100 million dollars. Watch for these coming up, and contribute all you can to the relief efforts. Later, they say, they will need help in other ways, but now they need money. Let's hope these concerts can draw big bucks from everyone. Remember what you pay for a concert ticket and contribute at least that much. Try to get to this show and show your support for the survivors. It may be one of the last shows before the band goes to work on their new album. The NYC Grand Opening show on 9/17 is not open to the public. Dr. John issued a statement that "My heart's always gonna be in New Orleans. The music will survive; the people will survive." Another famous New Orleans musician, Fats Domino, was reported missing as he stayed in his home during the hurricane. Good news! Fats was rescued by boat near his devastated home in the Ninth Ward neighborhood. As of now, Fats' wife and other family members are still among the missing. DMB, Usher, Green Day and Alicia Keys are among the artists performing at a relief concert.


Christine is one of our readers who says that due to the hurricane, she has not been able to get email too often. The area she is in looks like a war zone. The Hard Rock that VR was to play on, the one in Biloxi, it's gone. Christine was stranded at work for 36 hours which is further inland. The Big Easy is down for the count with people being plucked off rooftops and the Super Dome leaking. People are being bussed off to Houston's dome. Christine says Gulf Port and Biloxi are practically wiped off the map. She feels she is very lucky as she and her family are together and the hurricane shifted before it hit her area. Christine says prayers are welcome. She'll try to stay in touch. Our prayers go out to her.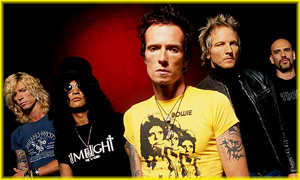 With all she had on her mind, Christine managed to get us word that the Velvet Revolver guitar tab book is out and on sale at Amazon.com. So for all of you who have written and and asked for one, here it is. Click:
VR Tab Book. Thanks, Christine for sending us your story and the news about the tab book.


While we do have some other news, our hearts are too broken to continue. Maybe as things get better (as we hope they will), we will get back to our regular VR reporting. Just so you don't miss them to much, Norm sent us an online article in "Metal Edge" which is an interview with Scott. Thanks, Norm!
Click Scott Interview.


Page Updated 09/02/05