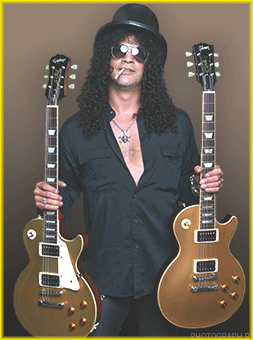 SLASH reports that he has a new "SLASH model" Les Paul in the works. He has seen and played the first prototype and says it's "killer". There's also a Marshall 100w amp being developed that SLASH is helping design, and that isn't too far off as well. More news on both of these as it develops.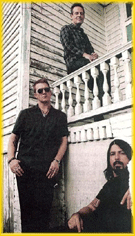 Them Crooked Vultures, the supergroup of Dave Grohl, John Paul Jones and Josh Homme, kicked off the start of a brief American tour in Los Angeles at the Wiltern. SLASH managed to sneak into the gig three songs into the two-hour set. Before the set ended, he tweeted that the band was "F_cking genius".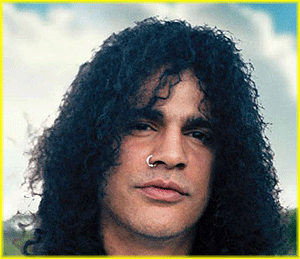 SLASH was interviewed about riffs. He said that what makes a killer riff is to have great sound and great attack. It must be really catchy and something that sticks with you. His favorite riffs of all time are by Led Zep. He mentions "Whole Lotta Love" and "Black Dog". He is most proud of "Paradise City", "Rocket Queen" and "Jungle".
"Guitar Hero III: Legends of Rock" that came out this autumn features SLASH as a principal personage. SLASH must be faced in a guitar duel, and he has composed an original thread for the sound track of the game.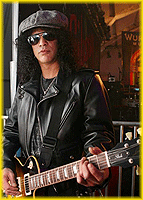 SLASH is mixing his album and is doing it entirely on tape. The entire album was recorded analogue. It will be released in April, and there will be tours to promote the album. It will be released in all formats including vinyl. The first release will be through the "FanPack" release to include a 132 page special issue of Classic Rock for 14.99 pounds. This special release will be out a month before the CD alone is out. Note that the new album is not titled, as rumored, SLASH and Friends, but SLASH. SLASH is signed to Roadrunner Records for Europe, and U.S. distributor will be announced soon. Myles Kennedy of Alter Bridge recently spoke out about his work on SLASH. Kennedy wrote a song and recorded it with SLASH. Kennedy said, "To say it was an honor would be an understatement." The single "Sahara" by Japanese singer Koshi Inaba was released November 11. The B side is "Paradise City" featuring Fergie and Cypress Hill. SLASH said neither will be on the album, but we recently read that he is reconsidering. Another single featuring Ozzy is scheduled to be out in January. Other guests are Alice Cooper, Lemmy, Duff, Steven Adler, Izzy Stradlin, Dave Grohl, Flea, Iggy Pop, Kid Rock, Chris Cornell, Myles Kennedy, Fergie, Adam Levine and Andrew Stockdale. Killer!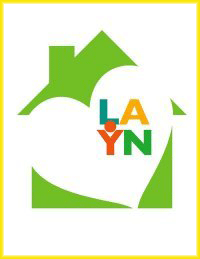 The Los Angeles Youth Network (LAYN) event took place November 22. A highlight was the performance of "By the Sword" off SLASH's forthcoming album, SLASH. Andrew Stockdale of Wolfmother did the vocals. George Lopez hosted the event. SLASH brought together the best and brightest rock stars of the past four decades. All in all, it was an extremely loud night for charity with SLASH joined by Ozzy, Billy Idol, Tom Morello, Chester Bennington, Duff and Steven Adler. Also in on the event were Dave Navarro and Travis Barker. The fundraiser made $170,000!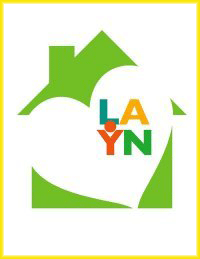 SLASH says he is only a couple of weeks from the fundraiser for LAYN on November 22nd at the Avalon Theater in Hollywood. Special guests will be Ozzy, Billy Idol, Perry Farrell, Chester Bennington, Andrew Stockdale, Franky Perez, Dave Navarro, Travis Barker and Chris Chaney. Tickets are still available.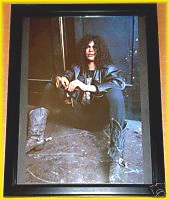 On November 4, SLASH finished recording his solo album. He still has a couple left to mix, but the recording is all done. There are 19 tracks on the album, so you certainly get a lot of music for your money!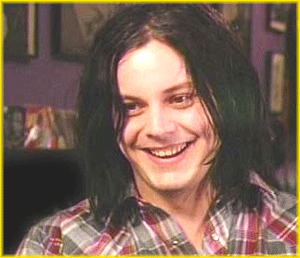 SLASH has gotten all kinds of musicians to appear on his solo album, but Jack White is not one of them. Jack turned down SLASH's offer to sing on the debut album. He was willing to play drums or guitar but not to sing, so he won't be on the album. SLASH feels good about the album and can't wait to tour on it. He especially liked to be answering only to himself and not be in a group situation. As for not accepting SLASH's invitation, White told MTV he doesn't remember being asked, but says he loves SLASH.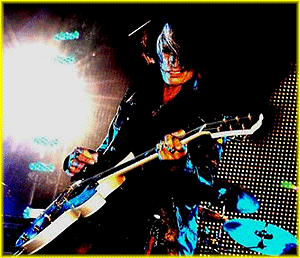 SLASH joined the Joe Perry Project on stage in Hollywood at the House of Blues to perform Aerosmith's "Walkin' the Dog". Perry is touring on his new album, Have Guitar, Will Travel.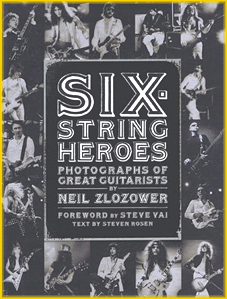 SLASH is among the musicians showcased in rock and roll photographer, Neil Zlozower's new book, Six-String Heroes. Zloz is known around the world for his magazine and album covers and toured with Van Halen and Motley Crue in their heyday. This book is a stripped down collection of live, candid and studio shots of 150 of the greatest guitar players to ever live. The book is a must have for any rock guitar enthusiast. The book can be purchased through Amazon.com and other booksellers on the internet.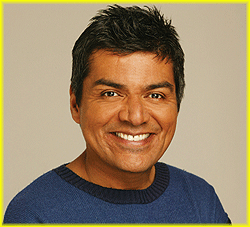 SLASH was a musical and interview guest on the Monday, November 16 edition of Lopez Tonight, comedian George Lopez's new talk show on TBS. SLASH performed with the studio band and was interviewed about the LAYN show that Lopez is hosting and SLASH organized.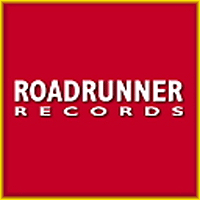 Roadrunner Records has announced the signing of SLASH for the forthcoming European release of his debut solo album in spring 2010. Roadrunner will enter into a unique and innovative association with a UK media partner - the special interest media group Future. In a brand new concept in record distribution, the standard album release will be preceded by a "fan pack" in which the Roadrunner Records album will be bundled together with a highly collectable special issue of Future Publishing's Classic Rock magazine (14.99 pounds) dedicated to SLASH's career. This will be the first format of the album available anywhere in the world. Although SLASH is signed with Roadrunner, his album, expected to be titled SLASH, will be available initially through Classic Rock.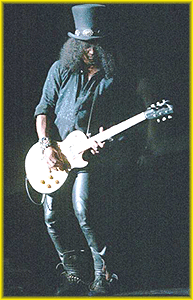 The cast of "Boondock Saints II: All Saints Day" was joined on the red carpet for the film's premiere by various luminaries including SLASH. SLASH had to duck out before the end so that he could make it to the Nokia to play with Alice Cooper.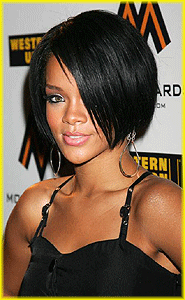 Rihanna had SLASH come in and lay down some guitars on a new song. The session went great according to producer BigChris Flores. The track is called "Rockstar 101", and the album is Rated R. Rihanna said she especially enjoyed working with SLASH, the "ultimate rock star".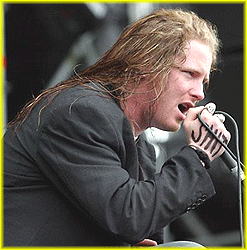 Slipknot frontman Corey Taylor has confirmed that he auditioned for the lead singer of VR. He said that he met with VR and did some demos with them, but it didn't work out.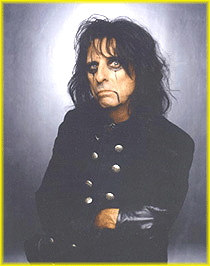 SLASH joined Alice Cooper on stage October 28 at the Nokia Theatre in Los Angeles to perform "School's Out". SLASH played on his red sunburst Les Paul while Alice strutted his stuff in a glittering suit and matching top hat. Alice then proclaimed "Happy Halloween" to the audience.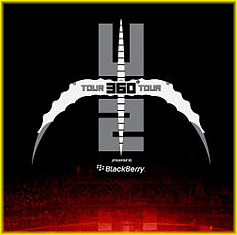 U2 is currently in the US promoting their latest album. SLASH saw there stage show and gave a glowing review: "The U2 production is nothing short of spectacular I must say."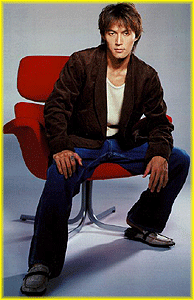 SLASH is releasing the first single off the new album in Japan next month. It features a new song called "Sahara" with vocals by Koshi Inaba, from the Japanese duo B'Z. Also included is a new version of the GNR classic "Paradise City" with a guest appearance by Fergie of The Black Eyed Peas. This two track single will be released on November 11. You can pre-order your copy from Amazon.com's Japanese site.
Andrew Stockdale, lead singer of Melbourne rockers Wolfmother, has recorded a track on SLASH's solo album. Stockdale described the track's sound as "relentless" and said that SLASH is an "iconic" guitarist and he was honored to be asked to be on the album.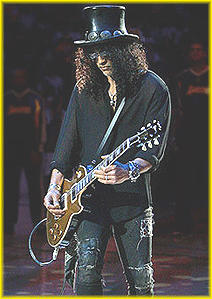 SLASH has doubled his Facebook fans to one million over the last few weeks. That's more than Oprah! The growth spurt started on September 23 and has been going strong. If you're not a Facebook fan of SLASH's, get over there and sign up! Why? We think it's all the concerts SLASH has been playing and in anticipation of the new album coming out. SLASH is stoked!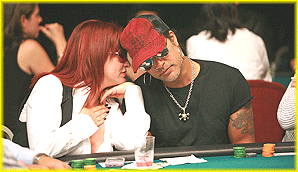 SLASH is putting together a concert to benefit the Los Angeles Youth Network, an organization that gets youth off the street by providing counseling, food, shelter and guidance to kids who have been abused, thrown out on the street or abandoned. Part of the ticket cost, $75, goes to LAYN. Billed as SLASH & Friends, the performers will take over the Avalon in Hollywood on November 22. Also appearing with SLASH are Ozzy, Travis Barker, Andrew Stockdale, Billy Idol, Chester Bennington, Andrew Stockdale and Dave Navarro. George Lopez hosts the event. Tickets are already on sale.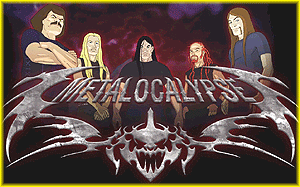 In the Adult Swim series, "Metalocalypse", the smash hit animated series featuring the fictious metal band Dethklok, it's been announced that SLASH, Steve Vai, Joe Satriani and members of Mastodon will all have speaking voiceover roles in the show.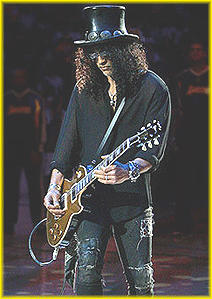 SLASH has doubled his Facebook fans to one million over the last few weeks. That's more than Oprah! The growth spurt started on September 23 and has been going strong. If you're not a Facebook fan of SLASH's, get over there and sign up! Why the big growth? We think it's all the concerts SLASH has been playing and in anticipation of the new album coming out. SLASH is stoked!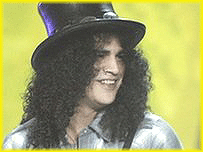 On October 11, the Roxy in West L.A. hosted Rockstar Karaoke, a special one night event that gave music fans an opportunity to watch well known rock musicians as they performed classic rock tunes in a karaoke setting. Among those taking part were SLASH, Jason Bonham, Jeff Pilson, Dee Snider and George Lynch. An invitation-only rock memorabilia and specialty items auction was held along with a wine and cheese tasting.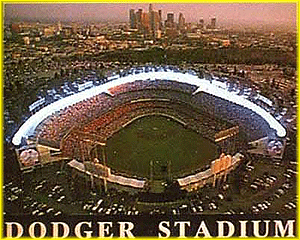 On Thursday, October 8, SLASH performed the United States National Anthem at Dodger Stadium along with "God Bless America". SLASH told us he had never played "God Bless America" before. The performance was just before the Major League Baseball playoff game between the L.A. Dodgers and the St. Louis Cardinals. This one you can find on the net with Google.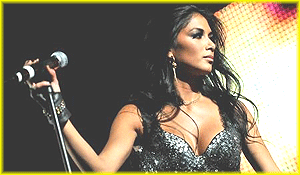 Nicole Scherzinger, lead singer of R&B group The Pussycat Dolls, has recorded a guest appearance track on SLASH's forthcoming solo album. Nicole performed with SLASH in Las Vegas on October 2 billed as SLASH & Friends. Nicole did one of the Doll's songs, "When I Grow Up".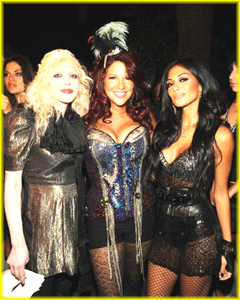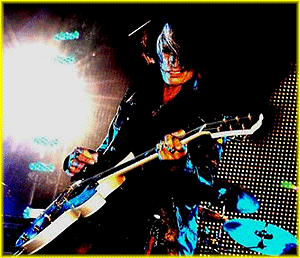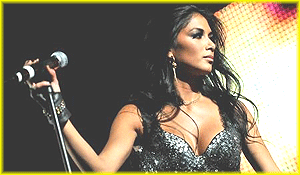 The band for the SLASH & Friends gig October 2nd was: Tommy Clufetos on drums, Johnny Griparic on bass, Teddy "Zig Zag" Andreadis on keys, John 5 on guitar, SLASH on lead guitar and Franky Perez vocals. Special guests were Rocco Deluca, Nicole Scherzinger, Courtney Love, Rick Nielson, Robin Zander and Joe Perry. Surprise guest were Matt Sorum and Duff McKagen. Perla put in a surprise appearance onstage as well. All in all it was a great night for rock n' roll at the Mirage, and SLASH pronounced it a "kick-ass show"!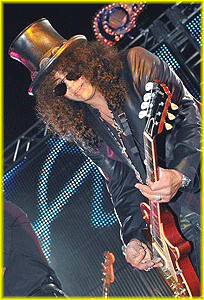 SLASH is putting together another gig for November 22nd for LA Youth Network or "LAYN" at the Henry Fonda Theater. This is a fund raising event for "an awesome cause". More details from SLASH on the gig as time approaches. Meantime SLASH is still working on the solo album. 18 tracks are recorded with one more to track in the next couple of weeks. The album is scheduled for a Feb/March release. One of the tracks caused a stir when it was revealed that Dave Grohl and Duff McKagen did a track with Dave on drums and Duff on bass. If you can't wait to see SLASH, get to the movies (or buy the DVD) and see Anvil! The Story of Anvil. SLASH is interviewed in this movie about a great metal band that has been trying to get to the top since its 1982 debut.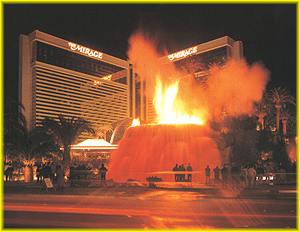 The next big gig for SLASH is at the Mirage Hotel in Las Vegas on October 20. The gig is happening to celebrate the 20th anniversary of the hotel. Billed as "SLASH & Friends", SLASH has gotten a great bunch of musicians together. SLASH will team up with Jason Bonham, Tommy Lee, Joe Perry, Courtney Love, Rick Nielsen, Matt Sorum, Rob Zombie, Adam Levine, Rocco Deluca and Nicole Scherzinger.






Steven Adler's been busy lately releasing his first instructional drum DVD and contributing drum tracks to SLASH's solo record. This marks SLASH and Steven's professional reunion, and it also features Flea. Steven is also about to release his tell-all autobiography, and doing a return to Celebrity Rehab. Adler's Appetite is going to continue touring and is currently working on new material for a 2010 release.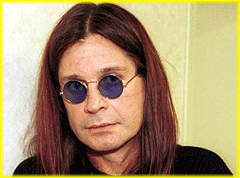 Ozzy was recently honored for his contributions to the Sunset Strip music scene at the House of Blues. SLASH was there to celebrate with Ozzy.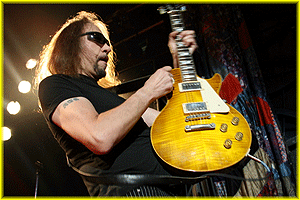 September 12 in L.A. saw Ace Frehely playing a special show at the Viper Room for the Sunset Strip Music Festival. Joining Ace on stage was SLASH jamming in on "Cold Gin". After the show, SLASH tweeted: That was cool, I went down to the Viper with my buddy George and got to jam with Ace and his band who were great, good times. On Sunday Ace tweeted in reply: Thanks for jamming with me tonight.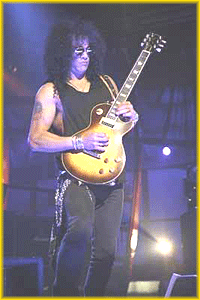 England's Schools Secretary Ed Balls has joined up with SLASH and others to launch the first National Year of Music. This program is to get pupils tuned in to classical and pop music with a renewed pledge to give free music lessons to primary school children. Research shows significant links between music and attainment in reading and writing.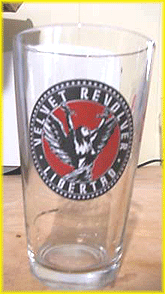 On September 9, 2003, Velvet Revolver signed a recording deal with RCA.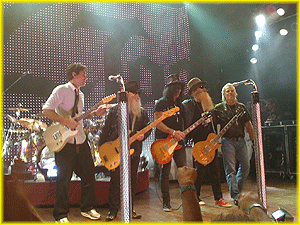 SLASH and John Mayer joined ZZ Top on August 21 at the House of Blues in West Hollywood to perform 'LaGrange' and 'Tush'. ZZ Top hastily arranged a tour after Steven Tyler's injuries forced Aerosmith to withdraw from the bands' joint tour.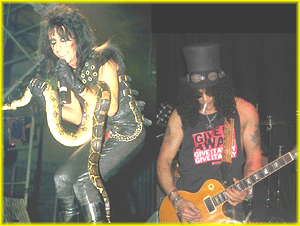 Alice Cooper and SLASH have confirmed that Alice will guest on SLASH's forthcoming solo album. Alice says he wrote a couple of songs for the new album and thinks it's a great idea to have all the guest singers and musicians. SLASH says the album should be out early 2010.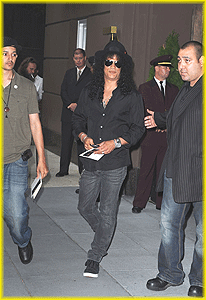 At left see a picture of SLASH attending Les Paul's funeral in New York City wearing Dior Homme Jeans. Attendees included Richie Sambora, Joan Jett, Tony Bennett and SLASH. SLASH said that Les Paul "...was a shining example of how full one's life can be". SLASH was an admirer as well as a friend.






SLASH took his boys to WWE SummerSlam where SLASH made a hilarious remark about the women wrestlers. According to SLASH, "[they]looked like a bunch of pissed off strippers". SLASH was photographed in the audience.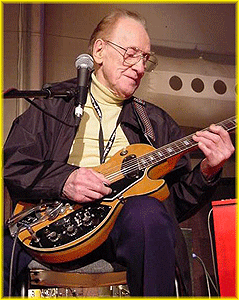 SLASH is developing a new signature model guitar with Gibson. He is dedicating his latest guitar creation to his "man and mentor" Les Paul. SLASH said, "The new Les Paul is going to be tight, the best SLASH model yet, without a doubt....It is modeled after the guitar I recorded Appetite for Destruction with. It will be my tribute to Les Paul the man and the mentor."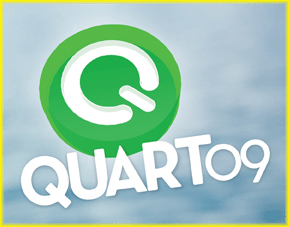 According to Dagbladet.no, SLASH was paid about $1.65 million for the one-off performance at the Quart Festival on June 30 in Kristiansand, Norway. Not clear if the special guests were paid from this or expenses or ? SLASH has not made a statement about it.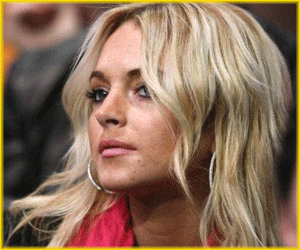 Actress Lindsay Lohan has asked SLASH to help her brush up on her guitar playing skills. She wants to get back to the magic touch she used to have. Lohan previously released two pop albums and took guitar lessons for her role in 2003's Freaky Friday.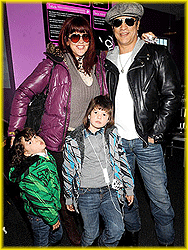 SLASH is suing the realtor that sold him a Hollywood Hills home. He is suing for more that $500,000. The judge is said to be leaning towards letting a jury decide whether SLASH and Perla deserve punitive damages from the real estate agent and company. The judge wants to consider the matter further before ruling. The judge also said that the couple's lawyers cannot begin collecting information on the defendants' financial worth unless a jury finds they acted with malice, oppression or fraud. So the suit drags on.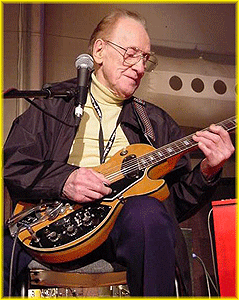 Les Paul, SLASH's mentor and friend, died recently after a bout of pneumonia. He was 94. During his life, he played with musical icons and invented the Gibson Les Paul guitar. SLASH said, "...he was one of the most stellar human beings I've ever known, rest in peace Les."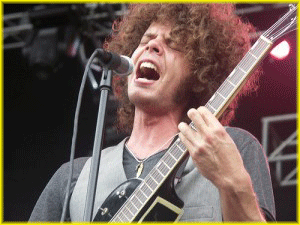 SLASH has a secret weapon for the solo album, the songwriting talents of Wolfmother singer Andrew Stockdale. Stockdale is an Australian artist whose band wowed critics with their debut album. Stockdale said it was an incredible experience to work with SLASH, and he was honored to play with SLASH. After doing a session recording Wolfmother songs, SLASH came in; and the two just sat there with an acoustic and went through the song. So at this point, the artists on the solo album that we know of are Stockdale, Ozzy, M.Shadows, Travis Barker, Fergie, Steven Adler, Izzy Stradlin, Flea, Ronnie Wood, Chris Chaney and Josh Freese. SLASH says he doesn't see how he can wait till next year to put the album out. The mixing has started already, but release can't come till early next year "for all kinds of logistical reasons". SLASH also says that he will be touring in support of the new album. The band Judgement Day announced on their website that they had done some sessions work for the new album. The vocalist on their track was Adam Levine of Maroon 5. So now Judgement Day and Adam Levine are on the album as well.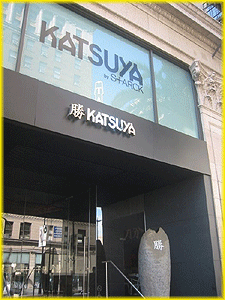 SLASH commented on Michael Jackson while leaving Katsuya in Hollywood on July 30. He was asked what his greatest memory of the King of Pop was and SLASH said "just watching him work". SLASH, Perla and a female friend then went to Cinespace.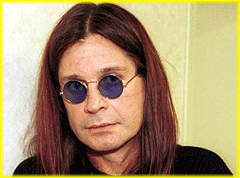 Wreckage of My Past is the forthcoming film documenting the life of Ozzy as he approaches his 60th birthday. SLASH was interviewed by Ozzy's son, Jack Osbourne. The film is due in theaters in early 2010.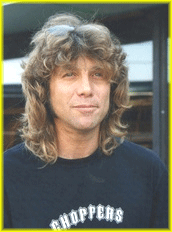 SLASH and Steven Adler both got a restraining order for a crazed stalker. This woman is obsessed with Steven and claims to be his fiance. She has been insisting on seeing SLASH and has been harassing his family to get in touch with Steven. Mental health issues...medication check.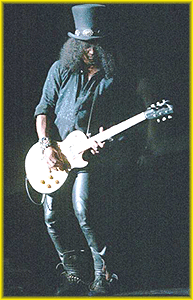 SLASH had a nonstop weekend party for his 44th birthday! There was a cocktail party at Rhumbar in The Mirage and a celebration dinner at Stack also in The Mirage. The third stop was at Jet where a guitar-shaped birthday cake was presented. Perla fed SLASH his slice! Also at The Mirage were Joe Perry, Joey Kramer, Steven Adler, Matt Sorum, Brad Whitford and Billy Gibbons. While in town, SLASH appeared with ZZ Top and Aerosmith at the MGM which holds 10,000 fans who all sang "Happy Birthday" to SLASH!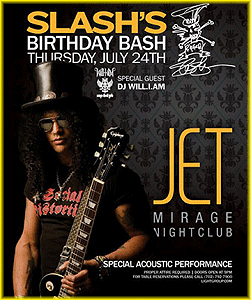 Today is July 23, and it is SLASH's 44th birthday. Perla tweeted that the Las Vegas Mirage is throwing a party for SLASH in their Jet nightclub. She said all could come out and join the celebration! Tell SLASH happy birthday from us!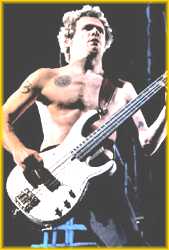 More news on SLASH's forthcoming solo album: Steven Adler and Flea played on the first of the last three tracks. The drums and bass were amazing. Steven is staying clean and Flea is "just amazing, period". The three have been friends for decades and met in West Hollywood as aspiring musicians. The album should be done next month and everything has gone smoothly and sounds great. Josh Freese recently reported that Iggy Pop and Chris Cornell are both on the album as well. One song will be a cover. In other news, SLASH scored a movie last summer titled This Is Not A Movie. It's in its final stages and is being shopped for distribution. SLASH said the score is almost entirely electric guitar and is "awesome".









SLASH recently talked about his time in Velvet Revolver and says he was miserable for the five years he was in it. He cited Scott Weiland and poor management as reasons for his dissatisfaction with the band. He started writing music on his own, and this led to the solo album. VR is at a standstill, he says, and there haven't been any outstanding singers come their way.









In other SLASH news, SLASH announced that he plays guitar on the theme song for the new movie Bruno. There's a cameo of SLASH, Bono, Snoop Dog, Stign and Chris Martin at the end of the movie.







Norway's Quart Festival on June 30 was awesome according to SLASH. His special guests were Fergie, Ozzy, Ron Wood and Leah Duors. Duors is from McQueen and performed "Nightrain". SLASH's band was Jason Bonham of Led Zep, Chris Chaney of Jane's Addiction, John 5 of Rob Zombie & Marilyn Manson, Franky Perez of Scars on Broadway and Teddy Andreadis of GNR and Alice Cooper. If you missed this show, you missed "Immigrant Song", "Highway to Hell", "Hair of the Dog", "Fall to Pieces", "Black or White", "Slither", "Nightrain", "Honky Tonk Women", "Knockin' On Heaven's Door" (dedicated to Michael Jackson), "Sweet Child O' Mine", "Barracuda", "It's Only Rock N' Roll", "Black Dog", "War Pigs", "I Don't Know", "Crazy Train", "Paranoid", "Whole Lotta Love", "Paradise City".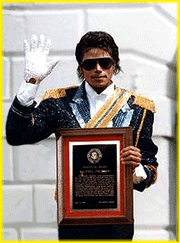 Michael Jackson died at age 50 on June 25, 2009. SLASH played on some of Michael's songs, and he said he liked "Give In To Me" best. If you get a chance to see the video on YouTube, you should do that as SLASH is featured. About Michael, SLASH said, "Michael Jackson was one of the most talented and dynamic performer/singer/songwriters I ever had the pleasure of working with, he was amazing. Unfortunately, the controversy surrounding his personal life in recent years overshadowed his unparalled contributions to the music world, which is a tragedy in and of itself. But his music will live on forever no matter what and his memory will be adored and admired for years to come."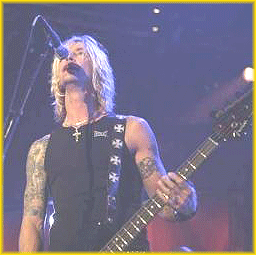 Duff was recently asked if the VR band is worried about finding a new singer. He said SLASH is doing his solo record, and he himself is working with his Loaded band. He said the right guy will fall into their laps when he's supposed to and maybe that's why it hasn't happened yet.








SLASH is on Twitter, so you should go and register and follow him. He tweets about once a day. Recently he said he had layed down guitars on R&B star Estelle's new song.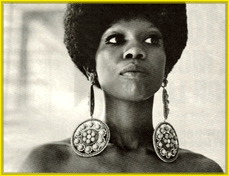 On Friday, June 5, SLASH's mother, Ola Hudson, died of lung cancer. Ms. Hudson was a professional costume designer who tailored costumes for John Lennon, David Bowie, Diana Ross and the Pointer Sisters. She said that some of the stories about SLASH's youth were exaggerated. He had a family and was not raised as a street urchin. Having inherited his parents' design abilities, Ms. Hudson said SLASH could draw from the time he picked up a pencil. Ms. Hudson had two children, SLASH and Albion "Ash". She was 62 at the time of her death at Saint John's Health Center in Santa Monica. A private memorial service for Ola Hudson was held.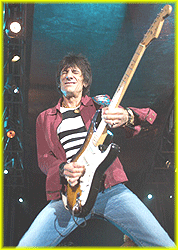 SLASH will be headlining the Quart Festival on June 30 in Kristiansand, Norway. Special guests are Ron Wood, Ozzy and Fergie. SLASH's band will consist of Jason Bonham, Chris Chaney, John 5, Franky Perez and Teddy Andreadis. Sounds like a killer show!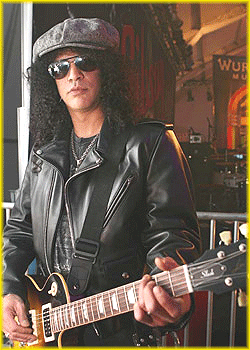 We were disappointed to hear that SLASH's solo album won't be out till after the first of the year, so we asked him why that was. There are two more tracks to go, and they're almost done with vocals with a couple of odds and ends. He said he hopes to have a release date soon, but it will definitely be early next year. The recording process is almost done, but the legal logistics with so many artists takes time to iron out. Also, he doesn't want to have his album come out at the same time as any of the artists guesting on the album. Interestingly, SLASH is going to post what gear was used on what songs although most are just one guitar and two amps - this will be posted on Myspace. The record is being recorded analog, so it will be released on vinyl as well as CD. Izzy Stradlin is making a rhythm guitar appearance on the album, and Steven Adler will appear on drums.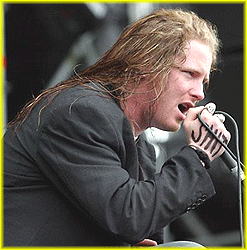 Corey Taylor of Slipknot recently joined Duff's band Loaded on tour in America. There was a rumor that Corey would be the next VR singer. We checked that with SLASH, and he said it looked like it for a minute, but they had decided against it.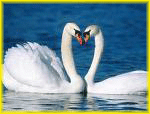 SLASH has an appeal on his website asking everyone to sign a petition to save mute swans in Maryland. The petition came to light because the Maryland government is killing mute swans in the Chesapeake. There are only 500 mute swans left from a population of 4,000 in 2000. Please go to SLASH's site, read the information and sign the petition!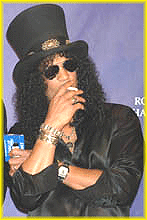 SLASH has given his weekly update on his solo album. Nine tracks are done. Sadly for us, he reports that the new album won't be out till next year. He said that "sonically it sounds amazing" with everything recorded analog which makes a huge difference. Eric Valentine is the perfect producer and is a one of a kind technician. The singers are amazing and will be what the album really sounds like no matter how good the instruments are. Somehow we think that having SLASH play on the album will have a great deal of influence on the sound, too!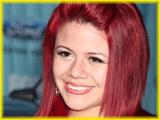 SLASH also had some comments on the whole American Idol experience. He mentored the contestants at the Roxy and brought in some great musicians to play with him: Tommy Clufetos on drums, Keri Kelli on guitar and Chris Chaney on bass. They only had about two hours for the whole process. SLASH said the singers were great to work with. Contrary to rumors, he was not auditioning Adam for VR although he did pronounce Adam "amazing". He thought the same of Alison and couldn't believe she was dumped. The other two were out of their element. He said that AI could do with a regular infusion of rock and roll. He had no other complaints about the event. Alison was thrilled to get a chance to work with SLASH and saluted his mentoring skills as one of the best they had, hands down.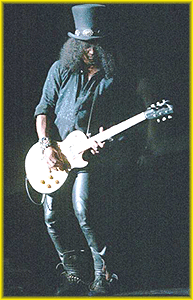 SLASH issued an update on the solo album. He said 6 tracks are done with great playing and stellar tones and stellar vocals. Although he wouldn't divulge the names of the singers (although Fergie and Ozzy are said to be on it), he did give out some track names. Working titles are "We're All Gonna Die", "These Last Words", "Crucify the Dead" and "Beautiful, Dangerous". Slash also reported that there wasn't anything new on the Velvet Revolver front. Duff reported that they thought they had found their singer, but after spending some time, they decided against him. The search goes on, and they are hoping something great will happen.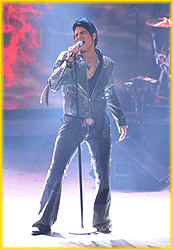 The biggest news with SLASH is that he was asked to do the mentoring for the four remaining contestants on American Idol. This is a hugely popular program in the US although this was the first we were interested enough to tune in. SLASH spent time with each contestant, counseling them on their song choices as well as delivery. The show is on Tuesdays and Wednesdays. The Tuesday night show had a great intro about SLASH and showed scenes from many of his GNR videos. Very cool! SLASH did the mentoring at the LA Roxy, and there were snippets from his discussions with them and the rehearsal. SLASH tweeted that the four can sing their asses off - especially Adam (pictured at left). There were rumors that SLASH might choose someone for VR's singer, but so far that hasn't happened. Adam opened with Led Zep's "Whole Lotta Love" which brought the house down. Allison did Janis Joplin's "Cry Baby" and dueted with Adam on "Slow Ride". Gokey did Aerosmith's "Dream On", and we braced for those high notes Steven Tyler can hit so easily. Gokey couldn't manage them. Kris borrowed the Beatles' "Come Together" which was also a dud. We have to agree with SLASH that Adam was the best and should be voted as the winner. Tonight's (Wednesday's) show continues Rock Week with SLASH doing "School's Out" and appearances by No Doubt and Daughtry.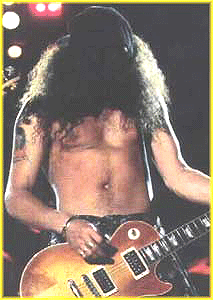 SLASH has finished four tracks for his new solo album which will feature a host of guest appearances. SLASH has a MySpace blog, and he posted that the album will be "a kick-ass record". He says the vocals have been flawless and the rhythm section, Josh and Chris are priceless. The album is being produced by QOTSA and Lostprophets collaborator Eric Valentine. SLASH says it should be out in June!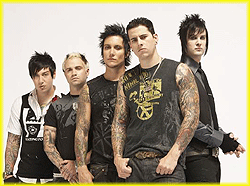 On April 16, SLASH joined Avenged Sevenfold on stage at the Nokia Theatre in L.A. for a performance of "It's So Easy". Avenged Sevenfold's singer M. Shadows is rumored to have recorded a guest appearance on SLASH's new solo album. It's also rumored that SLASH will guest on the next Avenged Sevenfold's album.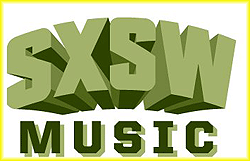 SLASH played at the famous South by Southwest Festival in Austin, Texas in March. South by Southwest has become one of the largest music festivals in the US with thousands of performers coming from all over the globe in four days at over seventy clubs. SLASH was playing with Tom Morello's (RATM) supergroup.



Perry Farrell recently celebrated his 50th birthday. He invited a group of rock friends to take part in a "Perrypalooza" at the Vegas Mirage Hotel Bare Pool lounge. SLASH was invited and played there along with renowned rock artists Dave Navarro, Billy Idol, Billy Morrison, Tom Morello, members of VR and Cypruss Hill.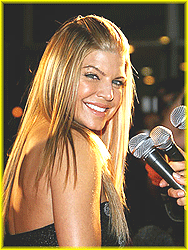 SLASH is really busy with the solo album, but he took some time out recently to work with an old friend. SLASH performed some Black Eyed Peas and GNR songs with Fergie at Cokefest in Detroit.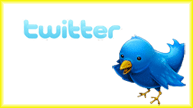 SLASH is now on Twitter, and you can go to www.twitter.com/slashhudson and check out his twitter section! He posts nearly every day, and it's a great way to keep up with what he is up to. Another good one to hook up with is Perla Hudson. SLASH tweeted that he will appear at the Quart Festival in Norway with Jason Bonham and Ozzy Osbourne.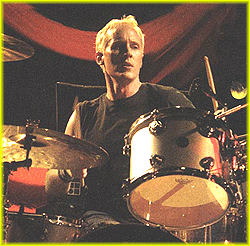 SLASH posted on his myspace that things are fantastic in the studio. Josh Freese and Chris Chaney are a great rhythm machine, and the guitar sound has an awesome tone. Everything is going perfectly and as of April 1, they are recording vocals. Upcoming events are the Quart Festival in Norway (more on this below) and some shows in support of the solo album. VR is still looking for a lead vocalist. SLASH would like to see more announced on this after or even before his new album is out.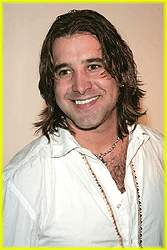 Led Zep's nonsinging members are reuniting for a tour which will feature new vocalist (former Creed) Scott Stapp. Hearing the announcement, SLASH issued a statement on behalf of VR saying Stapp's signing came at the expense of VR where he had been expected to sign. SLASH said the new frontrunner for VR is Rick Astley. Astley is an English singer-songwriter and musician. He has released or appeared on recordings that have sold more than 40 million copies worldwide. He is best known for his 1987 hit "Never Gonna Give You Up". His career has hit a high level with internet promotion. He was voted by internet users as the Best Act Ever at the 2008 MTV Music Video Awards for his "Never Gonna Give You Up" internet video.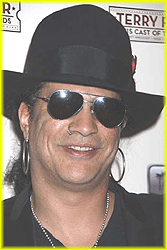 Fergie and SLASH teamed up again at the NCAA Big Dance Concert in Detroit. SLASH joined Fergie on "Sweet Child O' Mine". SLASH remarked that he will never play guitar for GNR again. In fact, if you want to see him right now, you'll need to see him playing with Fergie. Fergie and SLASH had a second Detroit performance as part of My Coke Fest.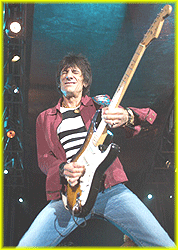 The 2009 Quart Festival in Norway will be June 30th - July 4th. SLASH & Friends will headline the first night with Ozzy Osbourne and newly announced guests Ron Wood (Rolling Stones) and Led Zep drummer Jason Bonham. This sounds like an awesome summer evening!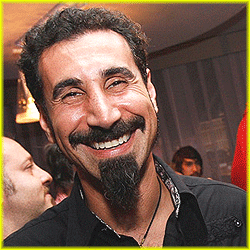 VR has signed a TV deal to search for a new singer. The new show will be called "Rockstar: VR". The VR is not for Velvet Revolver but for virtual reality. This will be the new wave of producing public performances. Serj Tankian is the visionary behind the idea of revolutionizing touring and enabling concerts to be broadcast in near life-like reality anywhere in the world. A program can be broadcast in real time and open up a new world for touring. In this way, singers can audition with and/or for the band.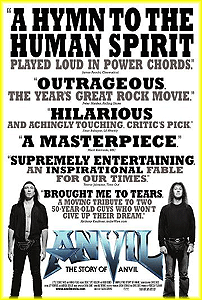 There's a new documentary film out you should put on your must see list. The title is Anvil!: The Story of Anvil. Anvil never achieved the rock dream their contemporaries did. They did release the 1982 album Metal on Metal considered one of the most influential thrash metal records of all time. The lead singer/guitarist and the drummer are still trying to make it big. This is the band documented in Anvil!. SLASH appears and is asked how influential Anvil was to the thrash metal world. As part of his reply, SLASH says "They shoulda made it a lot bigger." Hopefully, the documentary will give Anvil the push it needs to make the big time that SLASH said they deserve.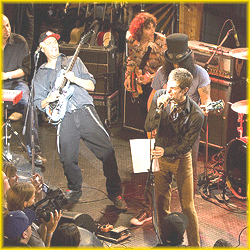 On Monday, March 28 SLASH appeared with Tom Morello, Serj Sankian, Shooter Jennings and others performed as part of The Justice Tour. SLASH, Perry Farrell and Tom Morello will play as a supergroup at this year's Road to Recovery Tenth Anniversary Benefit Concert.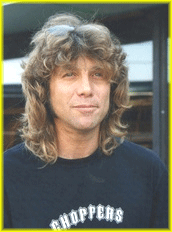 Steven Adler is currently out on tour with his band, Adler's Appetite. He says when the tour is over, he's going to record a full length album. First he's meeting with SLASH as SLASH is going to produce the album. Steven says he is going to play on SLASH's solo album, too.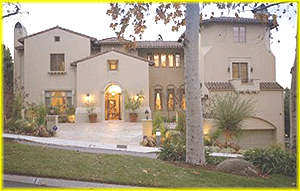 SLASH has finally purchased a new house. It's in Beverly Hills, California. The house has seven bedrooms, eight bathrooms, three stories, a rectangular swimming pool and spa and a view of palm trees. The house sold for nearly 9 million dollars so keep on buying the back catalog items!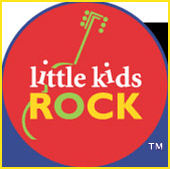 On March 25, SLASH made a surprise appearance at East L.A.'s Belvedere Middle School to support the national music education organization, Little Kids Rock. SLASH visited the music room and took part in a Q & A and jammed with them on guitar to the tune of "Sweet Child O' Mine". He signed four guitars given to the school. Little Kids Rock place emphasis on composition, improvisation and recording. SLASH said, "I think what Little Kids Rock does for children is critically important. Kids need, want and deserve music education. Being a musician is really good for the soul."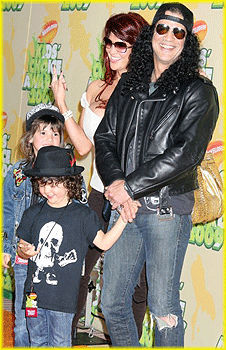 SLASH, Perla, London and Cash were at the Nickolodeon 2009 Kids' Choice Awards held at the UCLA Pauley Pavilion on March 28 in Westwood, Calfornia. And doesn't the family look great?!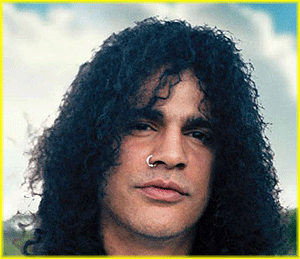 SLASH announced on his myspace that he is in the studio recording his solo album. He still won't give out the names of the vocalists, but he says that Josh Freese will be on drums and Chris Chaney on bass with Eric Valentine producing. Fans are also asking SLASH for guitar playing tips, and he (humbly) says that he could use some tips himself. His most important tips are "patience, focus and unwavering determination....practice! practice! practice! Practice rhythm, lead, intonation, finding your sound and songwriting...Listen to everything. Learn as much as you can with musicians who have more experience than you. Hang and jam with other musicians." For those still wondering why GNR broke up, SLASH says to read his book, SLASH.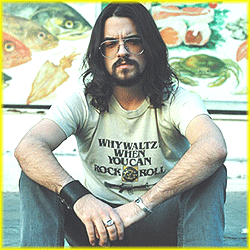 Classic Rock magazine brought down a landslide of rumors by reporting that Shooter Jennings (son of country legend Waylon Jennings) had been offered the Velvet Revolver singer position twice and had turned it down each time. We checked with SLASH, and he said that the offers weren't true, but it was no big deal.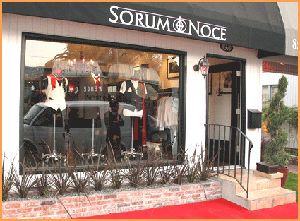 Matt Sorum, drummer for Velvet Revolver, has a new line of clothes and a new men's clothing store to show them off in. The store is called Sorum Noce. Matt has both SLASH and Duff modeling his sharp new suits.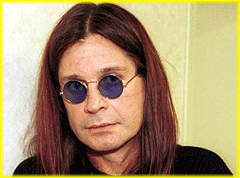 Black Sabbath legend Ozzy Osbourne will perform as one of SLASH's guests at this year's edition of the Quart Festival. SLASH will be headlining on June 30, the first night of the five day festival. SLASH recently played with Ozzy at the 77th Royal Variety Performance in November 2005 in Cardiff. They covered the Beatles "In My Life" with family photos projected on the background of the stage. Google SLASH Ozzy Cardiff to see this magnificent performance. SLASH is now working on his solo album and is using different singers for each song.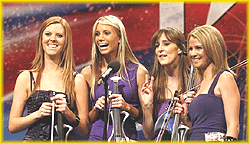 SLASH now has his own MySpace page. The link is www.myspace.com/slash. He is using it to keep in touch with fans and to provide some great videos. On his page, he recently reported that in the coming weeks he will go into the studio to record his new album, working title SLASH and Friends. He wouldn't leak any names, but he said he has some killer songs written with "some very profound individuals over the last couple of months". He says he will announce names as each collaboration is finished. In the interim, he is going to do some guitar work for an instrumental version of Led Zep's "Kashmir", performed by Escala, an all-girl string quartet from the UK. That should be on Escala's debut album on May 25, so we can all hear it! The collaboration started when Simon Cowell whose Sysco Music Label will release the album met SLASH at Elton John's Oscars' party. They got along great and that led to the cover which SLASH was very eager to do. Should be excellent. While researching this, we discovered a mention that the band Il Divo will collaborate with SLASH on "Stairway to Heaven". Imagine that! Il Divo is made up of four classical and pop singers. Unfortunately for the Led Zep and SLASH fans, SLASH has heard nothing about this at all.




Check out blabbermouth.net to see some great photos and videos from SLASH's 43rd birthday held over two days in Las Vegas. The first night was at the Bare pool lounge on July 23, and the second was at JET Nightclub on July 24. SLASH's actual birthdate is July 23, 1965. The videos show footage of Jerry Cantrell, Tom Morello, Billy Gibbons, Jason Bonham, Perry Farrell, Fergie and Will.i.am. One of the songs that drove the crowd wild was Perry Farrell on "Knockin' On Heaven's Door" with SLASH doing the lead guitar honors. Fergie belted out "Sweet Child O' Mine". Both of these and more can be seen on blabbermouth. Google SLASH 43 video.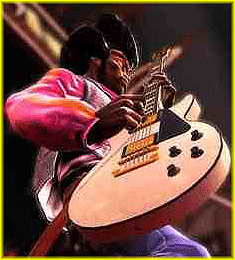 On his MySpace, SLASH has listed 13 riffs that are his favorite single note riffs. He's listed 13, but he says there are many more. The list is:
Beck - Beckology 1998
Beck - Freeway Jam 1991
Beck - Come Dancing
Cream - Sunshine of Your Love
The Rolling Stones - Bitch
Jimi Hendrix 2002 (re-released) - Dolly Dagger
Sound Garden - The Day I Tried to Live 1994
Jimi Hendrix - Purple Haze
UFO - Rock Bottom
Aerosmith - Walk This Way
Aerosmith - Back In The Saddle
Black Sabbath
Queen - News of the World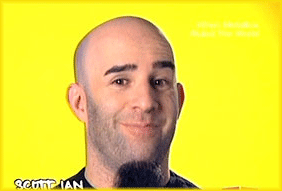 On February 26th, Scott Ian of Anthrax hosted an exclusive online poker tournament. SLASH played along with Jerry Cantrell, Vinnie Paul and Kirk Hammett. The game was Texas Hold 'em. This is the year that marks the 25-year anniversary of Anthrax's debut album, and it remains one of the best heavy metal bands.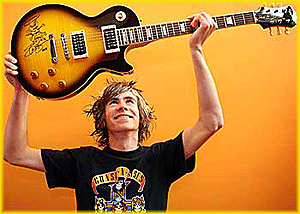 SLASH has done several good deeds recently, and these are just the ones that caught some publicity. We'll give you a run down. Pictured at left is Gavin Duggin who lost 8 guitars in the Australia wild fires. One of which was a prized Gibson signed by SLASH. When SLASH learned of the loss, he sent off an Epiphone Les Paul guitar. Duggin can't believe his good luck and said the new guitar is amazing. Another signed guitar contribution went to an eBay auction to raise money for Task Brazil. Also contributing were Jimmy Page, Jack Bruce and Eric Burdon. Tom Morello is bringing his celebrated Justice Tour to Los Angeles, San Francisco and Seattle in late March and featuring special guests including SLASH. Justice Tour hopes to be a part of a bailout for people, not banks. 100% of the profits will benefit homeless advocacy and service groups. The tour's artists will take part in hands-on volunteer work. SLASH will appear at the March 28 show in L.A. at the Henry Fonda Theater. On March 14th, the Children's Music Fund held its first annual "Healing Through Music" benefit featuring a silent auction of priceless music memorabilia. The mission of the Fund is to provide musical instruments and music therapy to children with chronic and life-threatening illness. SLASH signed some of the auction items. Finally, SLASH donated auction items to help raise funds for L.A. County Sheriff Deputy Kevin Corrales, who was diagnosed with acute myeloid leukemia last April.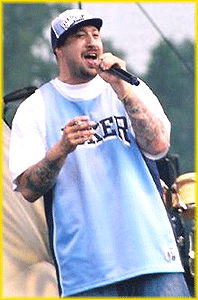 The first annual Sunset Strip Music Festival is a three day event scheduled for June 26 through June 28 in West Hollywood. One of the acts will be B Real featuring SLASH. Watch for more details on this event. The clubs such as The Roxy, Whisky, House of Blues, Viper Room, Key Club and Cat Club are uniting for the festival to promote, preserve and perpetuate the Sunset Strip Music Experienc and the Strip's music history, contemporary edge and rocking atmosphere.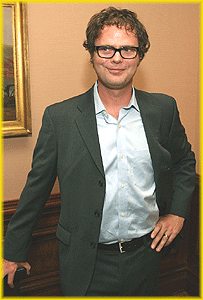 If you google Rainn Wilson SLASH, you'll find one of the most hilarious SLASH interviews we've seen. Rainn Wilson is on NBC's "The Office" and is a funny guy there, but you haven't lived till you've seen the 10 minute interview of SLASH. The crazy interview is a book chat about SLASH's book SLASH, but Wilson thinks SLASH is Maya Angelou, and the interview goes from there as Wilson reads the book keeping SLASH cooling his tennis shoed heels. The whole thing is a riot. SLASH promotes his book, and Wilson promotes his movie The Rocker. Guaranteed to have you laughing out loud!




Two new names were flying around the internet as the replacement for Scott Weiland in Velvet Revolver. The first was Gord Prior who did a couple of tapes for the band. Management announced that a number of singers did auditions, and Prior was not the new singer. The second we saw was Mark Konarowski who also got the call to do two tapes. He has not yet heard from VR. Recently we also heard the name Tony Montana who has also not been given the final call.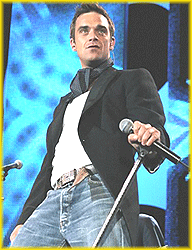 There was a rumor going around that SLASH had bought Robbie Williams' former Los Angeles home. SLASH said they did look at it, but there were some issues with it, so they decided to pass.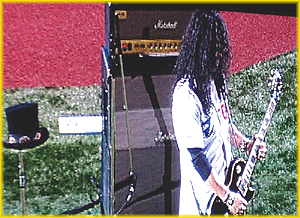 At left is a picture of SLASH in Toronto, Canada last year. He played both American and Canadian national anthems for the Toronto Blue Jays/Boston Red Sox baseball game. The top hat looks great on its small stand being taken off in respect for the two anthems.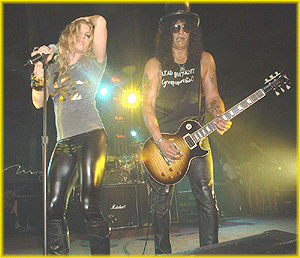 SLASH and a host of artists including Rihanna, Lupe Fiasco, Boyz II Men joined in to support Fergie and the Black Eyed Peas' Peapod Foundation benefit concert. The Peapod Foundation is dedicated to encouraging social change by uniting people, especially children, through music. The three hour concert kicked off Grammy Week and included a special presentation of "Sweet Child O' Mine" by Fergie and SLASH. During the week, SLASH and wife Perla attended the 2009 Grammy Salute to Industry Icons honoring Clive Davis in Beverly Hills.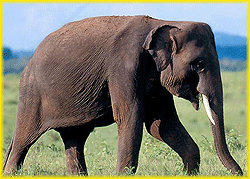 As we told you (see news below), SLASH picketed and did a YouTube appeal for Billy, the Asian elephant, to remain at the L.A. Zoo in the new Pachyderm Forest being built for him. Betty White also did the YouTube appeal with SLASH. Celebrity opponents included Lily Tomlin, Bob Barker and Cher who wanted to retire the elephant, named Billy, to an animal sanctuary with little to no public access. The city council put the project on hold until a judge decided that the Pachyderm Forest would continue to be built. Needless to say, SLASH was very pleased that now he and his family could go and visit Billy closeby.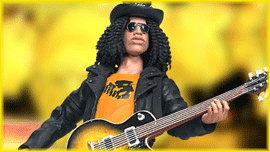 McFarlane Toys have announced the February release of the SLASH action figure based on the SLASH Guitar Hero. The figure is about 11" tall with 15 moveable parts and includes the famous tophat. You can twist him into a variety of rock poses since there is articulation in the neck, shoulders, biceps, elbows, wrists, waist, hips, knees and ankles. The SLASH figure comes with a guitar and stands on a 5 by 3 1/2 inch deep Guitar Hero logo base. Rock out with your little SLASH!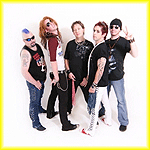 There are rumours going around that VR is trying to poach singer Phil Conalane to be the next VR singer. Conalane is lead singer for the Belfast, Northern Ireland band Million Dollar Reload. SLASH says he has never heard of the band or Conalane, so the search continues.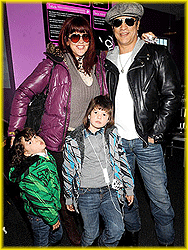 Here's another great photo of the Hudsons at the MySpace Cafe in Park City, Utah. They were taking a break from the Sundance Film festivities.




SLASH is seen here at the Sundance Film Festival hanging with buddy Perry Farrell.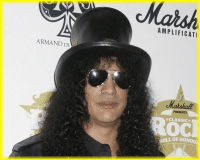 SLASH and wife Perla are involved in a lawsuit over a home they bought and were forced to sell before even moving in. The house was not properly secured for the safety of his family, it was not the same dimensions they were quoted, and there was a title problem. SLASH says he lost half a million dollars on the sale of the house. However, SLASH and Perla left an L.A. court happy because the judge gave them permission to move forward on their lawsuit. SLASH has not bought another home since.




Several announcements on the internet said that SLASH would be playing at the Inaugural Heroes Ball along with Anita Baker, Chic, Josh Groban, NAS and others. We asked SLASH for confirmation and to find out what song(s) he would be performing. SLASH said he would not be playing at the Ball although he was originally listed as one of the artists.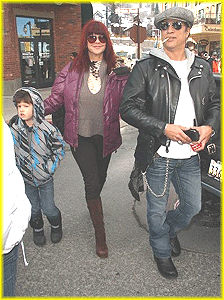 SLASH with Perla and London were seen in Park City during the Sundance Film Festival. Son Cash was not there. Here is a great picture of the three at the Festival.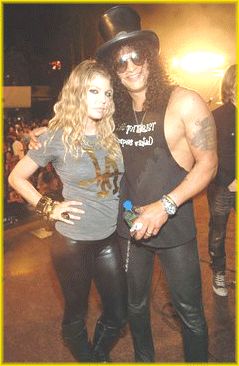 Black Eyed Peas singer Fergie and Josh Duhamel were recently married in Malibu. SLASH was a guest at the wedding. He and Fergie have done onstage performances together and get along very well. As for the wedding, it was said to be quite lovely with about 10 bridesmaids! SLASH performed at the wedding with Fergie and Kid Rock. One song they did had Kid Rock and Fergie singing a duet on one of Kid Rock's songs accompanied by SLASH.




On January 1st, a young Florida guitarist who had a special friendship with SLASH died of cancer. 20 year old Heath Sammons fulfilled a dream by jamming with SLASH. His family contacted SLASH, and SLASH first had some phone calls with Heath, and then he invited Heath to come to L.A. and jam with him. They used the old Snakepit recording studio which was then Billy Bob Thornton's house. SLASH became friends with the young rocker and was always just a phone call away from Heath. Heath's mother said that SLASH's friendship meant so much to Heath and helped him cope with his disease.
The Williams Riley Band has been together about six months. SLASH takes a stab at country on their self-titled debut album. We don't know where you can get the album. We've searched the internet with no luck so far, but we'll keep trying.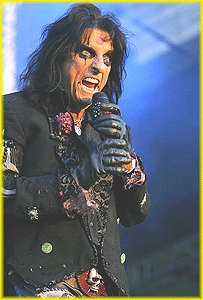 Alice Cooper's newest album, Along Came A Spider has spawned a new mini documentary called Along Came A Video. (How cool is that?) It's an uncensored Epic video for the album and features interviews with Alice and SLASH along with others.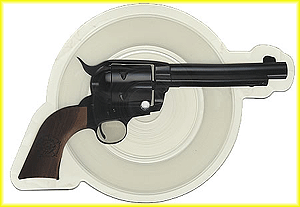 Do you recognize the Paradise City vinyl at left? The Hollywood Hills turned out not to be Paradise City for SLASH and family. He lost about half a million dollars on the house he was trying to buy. The house was not on a private street as was promised and did not have adequate parking as well as some title problems. They bought it and sold it right away losing the half million. Now they are suing the real estate agent and realty company. Best of luck to SLASH.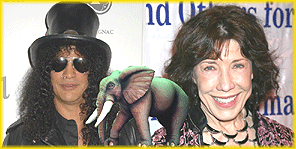 If you live in Los Angeles, you're probably up on the Billy-dispute between SLASH and actress Lily Tomlin. L.A.'s City Council had voted $42 million to build a Pachyderm Forest at the L.A. Zoo. SLASH has been to zoos around the world when he was on tour and has come to know a great deal about animals and zoos. There would be 5 Asian elephans and 3 of their babies in the Forest. Lily Tomlin says this is a cruel way to keep elephants. They should never be in a zoo. She wants Billy to be moved to the PAWS sanctuary in the northern California wilderness. It costs $200 per person for admission to the sanctury. City Council is meeting again soon. Stay tuned.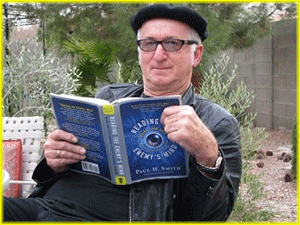 The principal photography has been completed on Rock Prophecies, a feature length film on the life and art of rock photograper Robert Knight. The film covers Knight's 40 year career over 5 decades. He's forged friendships with many of his subjects, some of whom are featured on the film. Among the music stars are SLASH, Jeff Beck, Carlos Santana, Steve Vai, Billy Gibson and more. Knight is becoming more well known. In 2007, Knight's work was celebrated at the Hard Rock in Vegas in conjunction with SLASH.

The Brits like polls, and their latest is a survey of 4,000 music fans to decide who in their opinion is the ultimate rock god. They voted their own Freddie Mercury (Queen) the Ultimate Rock God with Elvis Presley second and Jon Bon Jovi third. The remaining rockers in the top ten were David Bowie, Jimi Hendrix, Ozzy Osbourne, Kurt Cobain, SLASH, Bono and Mick Jagger. None of the Beatles made the list. SLASH was particularly puzzled as to why the late, great John Lennon was not on the list.
News Updated December 31, 2009