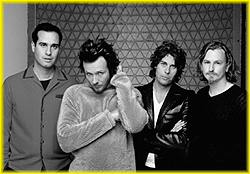 For those who saw the SLASH show in Singapore, you'll be getting a chance to see him there again. Interestingly, Stone Temple Pilots will also be there; both headlining the third annual Big Night Out on March 11 and 12.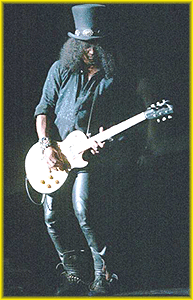 Back in October, SLASH announced that he was forming his own horror movie production company, Slasher Films with Nothing to Fear by Jonathan W.C. Mills as the first flick. Recently, he added that the film company will put out two to three movies per year. They'll be high quality, character driven and scary horror movies. They will be psychologically scary and intense. SLASH thinks A Nightmare on Elm Street was the last of the great horror movies. Then everything went gore.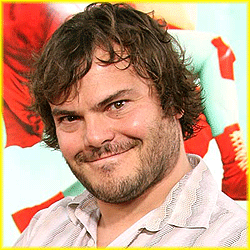 Jack Black recently appeared on th Conan O'Brien show, and the two got into a discussion as to who rocks the harder. They did a guitar-off, and Conan was the winner. Jack opened the stage curtains, and there was SLASH playing!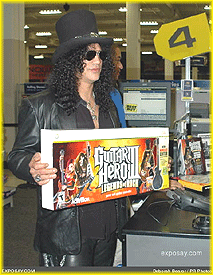 SLASH has announced a new contest where fans at one of the upcoming shows can win a signed Guitar Hero from the guitarist. To win, fans must go to the show, take an interesting photo and submit it to SlashContest@gmail.com. The best photo from each show will win a signed "Beautiful Dangerous" single. The best shot of all five shows will win the Guitar Hero. The grand prize will be announced February 10th. The five photo contest shows are: Jan. 16 - Omaha NE - Qwest Centre, Jan. 20 - Dallas, TX - American Airlines Center, Jan. 21 - Wichita, KS - The Cotillion Center, Jan. 28 - Las Vegas, NV - Mandalay Bay Resort, Feb. 1 - Los Angeles, CA - Gibson Amphitheatre. Good luck!
Velvet Revolver has found a new vocalist! The name has not been announced, but he is said to be "younger and stronger" and a "known guy".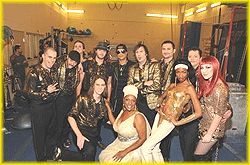 SLASH started his holiday break in Las Vegas at Cirque du Soleil's Viva Elvis. He took his family and friends backstage to meet the band and singers.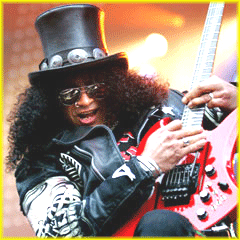 SLASH has been added to the Sundance lineup at the House of Blues. The official opening of the venue is January 20, which coincides with the first day of the Sundance Film Festival.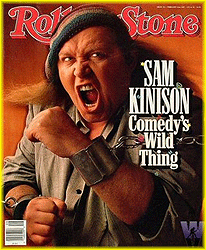 There's a DVD release of Back From Hell: A Tribute to Sam Kinison. SLASH recalls stories from the set of Sam's video for "Wild Thing" which had many cameos by rock icons including SLASH who was charged with swinging a guitar violently to smash it in to give the video a good shot. The video is in stores now and can be ordered online from Amazon.com.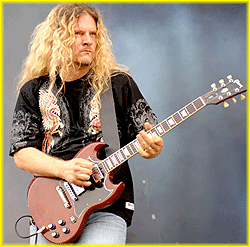 Tesla guitarist Frank Hannon accused GNR of ripping off one of their early demos for use as "Patience". That news caught up with SLASH who said on Facebook that one of the Tesla guys claimed GNR stole "Patience" from them. Further, he said that he assumes Hannon is smoking supercrack or dreaming out loud.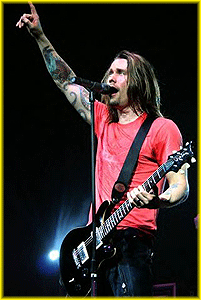 Myles Kennedy says that although there was talk of his being offered the singer job in Velvet Revolver, he was never offered the job. He's happy with the way things turned out - working with Alter Bridge and touring with SLASH's band.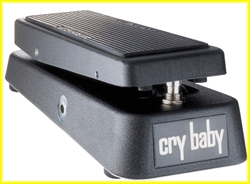 Dozens of guitarists are featured in an upcoming news documentary based on the wah-wah pedal. Cry Baby: The Pedal that Rocks the World is a definitive documentary telling the story of the #1 selling effects pedal of all time. The effect was essential to GNR's "Sweet Child O' Mine". SLASH is one of the guitarists who talk about how the wah has become a part of their signature sound. The documentary is scheduled for release in February 2011.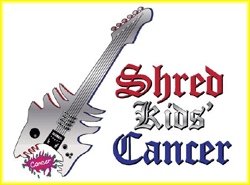 Teagan Stedman, founder of the nonprofit Shred Kids'Cancer convinced SLASH to perform at the Rock Nation Monster Showcase at The Highlands in Hollywood on December 11. Proceeds from the show will be donated to the charity. Every day 46 kids are diagnosed with cancer. Due to research survival rates have increased from 50% to 80% since 1985. If you are in LA, please plan to attend this event.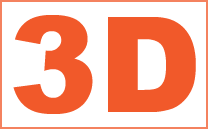 SLASH recently released a 3D video of the sci-fi music video "By the Sword". It's set in a postapocalyptic future in a deserted power plant where music-starved survivors are rocking out to SLASH and his band featuring Andrew Stockdale of Wolfmother. The 3D conversion took about four weeks to complete. SLASH in 3D is said to be awesome.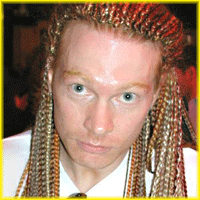 Axl Rose is suing Activision, the Guitar Hero Maker, for $20 million claiming its use of "Welcome to the Jungle" violated a deal not to include any imagery of SLASH in the popular game. If you have your game, you see SLASH right on the box! Axl claims that Activision agreed not to use SLASH's name or Velvet Revolver. Activision has yet to respond.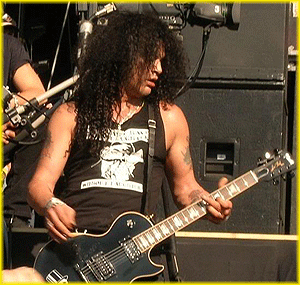 SLASH says playing the guitar is his life. He has a fear of losing his arm. His phobia is hanging his arm out the window of the car when he's driving. Just keep your arm tucked inside, SLASH!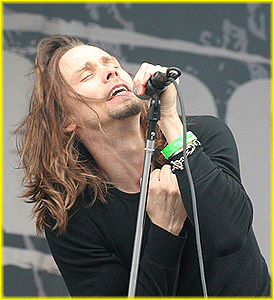 SLASH made a big announcement on November 22. First, he plans to do another solo album! Second, Myles Kennedy will handle all the vocals. Myles is SLASH's touring vocalist and sings on some of the SLASH album, especially the box set with its bonus disk. Kennedy will still tour with Alter Bridge, juggling both projects.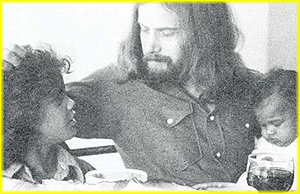 Here's a picture of SLASH and brother Ash with their Dad. In 1970, SLASH was the Little Drummer Boy performing in the assembly hall of the Stoke-on-Trent primary school. Fast-forward forty years and SLASH is center-stage again at the giant Download heavy metal festival. SLASH is back home in the Midlands and the crowd is 100,000 strong. He remembers being the little drummer boy. He was in a lot of plays at Stoke and was the apple of his grandparents' eye.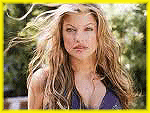 If you haven't seen the "Beautiful Dangerous" video, go to www.slashonline.com before you read further. SLASH says it was his wife who suggesed that Fergie tie SLASH up and straddle him for the video. SLASH said that Fergie is "the best female rock singer I've heard in the last 15 years". He added, "...it was a lot of fun. She's really great to hang out with...I could think of worse things I could be doing that being tied down and straddled by Fergie."
The 5 minute 3D video, "By the Sword", is the first released by SLASH in 3D. It features the vocals of Andrew Stockdale and SLASH on lead guitar. Passmore Labs produced all 3D aspects of the video.

Rock giants SLASH, AC/DC and the Rolling Stones swept the top honors at Classic Rock's award ceremony. SLASH won for Album of the Year. AC/DC took Band of the Year, and the Rolling Stones collected reissue of the year for Exile on Main Street. Congrats, SLASH!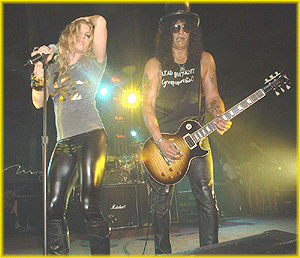 Fergie and SLASH made a steamy video for the "Beautiful Dangerous" track on SLASH's album. If you want to see the uncut video, go over to SLASH's website, www.slashonline.com. SLASH says the video will have to be edited before it hits screens. He says it's very controversial, but he thought it was ok. Now they're doing a rethink. In the video, Fergie plays a stalker who lures SLASH to her shabby hotel apartment....and we don't want to spoil it for you - see for yourself!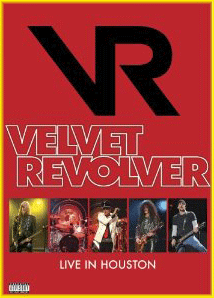 On November 16, Velvet Revolver is releasing their first DVD, Velvet Revolver: Live in Houston. The DVD was filmed in 2005 while the band was touring in support of Contraband. The DVD features the original lineup of SLASH, Scott Weiland, Matt Sorum, Duff McKagen and Dave Kushner. The DVD is 78 minutes long and has hits from Velvet Revolver, GNR and Stone Temple Pilots.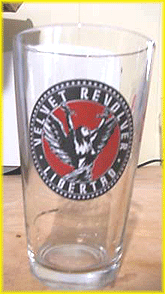 SLASH says they should have a VR singer within the next couple of months. They are actively doing auditions. He says finding the right singer is a lot more complicated than you would think.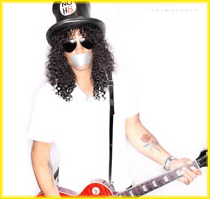 SLASH and Dave Navarro have joined the NOH8 campaign against Proposition 8, California's gay marriage ban. SLASH posed with his mouth taped. The campaign's "NOH8" slogan is on SLASH's top hat.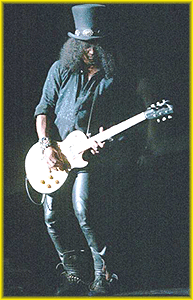 SLASH was interviewed on the November 5 edition of Skavlan, a Swedish/Norwegian talk show. SLASH talked about his deluxe edition of his album. He will guest on Rockline on November 15 at 8:30 pm PT, 11:30 pm ET. Fans are encouraged to call in with SLASH comments and questions. Call 1-800-344-ROCK.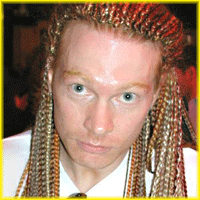 SLASH was a guest on the November 5 show of Die Oliver Pocher Show, a weekly German late-night talk show hosted by comedian Oliver Pocher. The show paired SLASH with one of his big German fans, and they did some jamming on "Paradise City". SLASH was interviewed by Pocher, and the comedian ran a 5 minute parody of Axl - including a section where Axl was walking his dog named SLASH. It's reported that SLASH didn't look too happy and didn't say much. SLASH later tweeted that the parody wasn't too cool.

SLASH supports the Mitrovica Rock School. The School restores rock music culture to the ethnically divided city of Mitrovica, Kosovo. Local musicians teach the city's future rock stars. SLASH sent the School an autographed Guitar Hero SLASH. The box reads "For the "Rock School" Kosovo. Rock & Roll brings people together. All the best, SLASH 2010.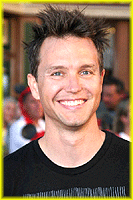 On November 2, SLASH guested on FUSE TV's "A Different Spin With Mark Hoppus". This is the new FUSE TV talk show hosted by BLINK-182's bassist/vocalist Mark Hoppus. SLASH talked about his solo album, touring with Ozzy, getting guitar lessons as a kid from Ron Wood and how he got his nickname.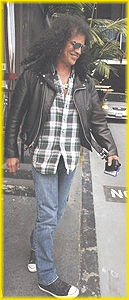 SLASH commented on how he feels about people dressing up as him for Halloween. He said it's supposed to be flattering and cool, but it's an uncomfortable situation for him. He says he's ok with little kids dressed as him, but he doesn't know what to say to adults who do it. His son London dressed up as Twisted Sister's Dee Snider!

Steven Tyler of Aerosmith has accepted a job as a judge on American Idol. SLASH has come out condemning Steven for this saying it's a disappointing move for his fans. The TV schedule is hectic and makes it hard for the band to do anything. SLASH is not a fan of the popular TV show.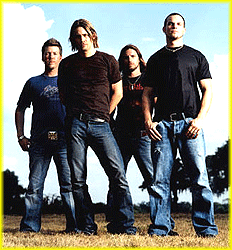 SLASH joined Alter Bridge on stage on November 2 in Sweden to perform the song "Rise Today". SLASH tweeted that it was cool and totally unexpected. He said that Alter Bridge sounds fantastic live and that this was the first time he'd seen them in person. He expects to repeat it again very soon. Remember that Alter Bridge's lead vocalist is Myles Kennedy and has been SLASH's touring vocalist.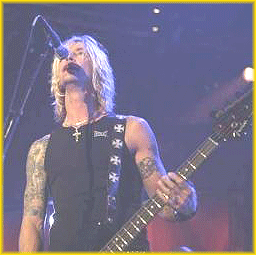 Duff stunned the audience when he appeared with Guns N'Roses on October 10 in London. It was Duff's first appearance with the band in 13 years. SLASH says he's pleased to hear that Duff thawed his relationship with Axl. SLASH said he himself could never reunite with Axl as Axl is still going onstage very late.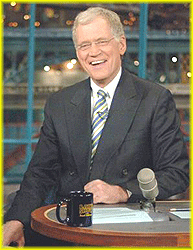 SLASH made an appearance on the Late Show with David Letterman on October 28. He was the special guest guitarist and jammed with Letterman's studio band, Paul Shaffer and his Orchestra.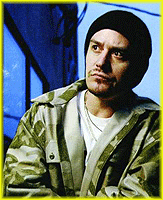 The other day, SLASH tweeted that the rumors flying around about Mike Patton being the next Velvet Revolver singer were not true. Mike was the Faith No More frontman. SLASH's tweet seemed to add fuel to the fire as everyone is hot to hear who the new singer will be.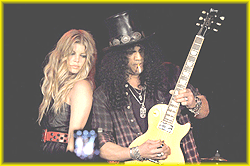 "Beautiful Dangerous", the new video from SLASH, will make its online debut on VEVO October 28. The clip was filmed August 27 with guest singer Fergie. Fergie writhes in a messy room full of SLASH's pictures on the wall wearing only panties and a revealing top. Filming took place aat the famous Jumbo's Clown Room burlesque strip bar and at a cheap hotel nearby. SLASH says he wrote the song as a score for a strip bar scene, and it made him think of Fergie. He said as a guy there's nothing sexier than seeing a cute girl sing rock and roll. Fergie plays a psycho stalker-fan who drugs SLASH, takes him to a sleazy apartment and ties him to a bed. She threatens him with a knife. It's up to the viewer to write the ending!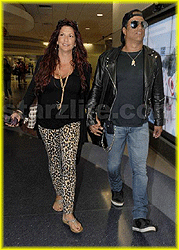 SLASH and Perla are back together again! They were spotted at the airport returning from a Hawaiian vacation recently, and they were very lovey dovey. SLASH and Perla said they spent most of their time in bed together. SLASH always tells it like it is. So glad to hear some good news!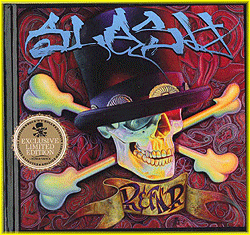 SLASH will guest on the nationally syndicated radio show Rockline with host Bob Coburn on Monday, November 15 at 8:30 pm PT/11:30 pm ET. Fans are encouraged to call in and talk to SLASH. Call 1-800-344-ROCK.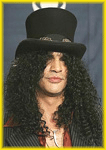 If you're in Australia, you have the chance to see SLASH on MAX. MAX will repeat an acoustic performance given recently by SLASH at the Seymour Centre in Sydney. Accompanied by Myles, the world-first-tv-event became the most popular MAX Sessions this year. it is repeated on 10/19 at 8:30 pm, 10/20 at 10:30 pm, 10/23 at noon and 10/24 at 8:30 pm.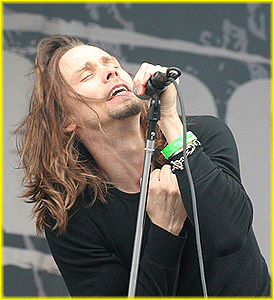 SLASH played an ultra-rare acoustic show in August in Sydney, Australia that was filmed for Foxtel's "Max Sessions". SLASH and Myles peformed a stripped-back seven-song set, featuring a mixture of SLASH's solo material, GNR and VR faves. Only 300 lucky fans were able to get in. The setlist was "Patience", "Back from Cali", "Fall to Pieces", "Starlight", "By the Sword", "Sweet Child O' Mine", and "Civil War".

Velvet Revolver is releasing a live DVD next month. Called Live in Houston, it was filmed in 2005 and is available for pre-order on Amazon.com. The track listing is "Sucker Train Blues", "Do It for the Kids", "Headspace", "Crackerman", "Illegal I", "It's So Easy", "Fall To Pieces", "Big Machine", "Set Me Free", "Used to Love Her", "Slither" and "Sex Type Thing".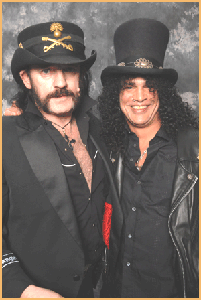 SLASH, Dave Grohl and Metallica are set for Motorhead's Lemmy movie that premieres this month. The film, entitled Lemmy, follows Lemmy across the world over a three year period. There are extensive interviews with the star. Lemmy will receive its London premiere on October 23 before being given a run in selected cinemas throughout the UK from December 3. The film is to be released on DVD in January 2011.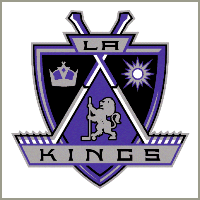 SLASH performed the national anthem before the October 12 hockey game between the Los Angeles Kings and the Atlanta Thrashers at the Staples Center. In a tweet following his performance, he said he was honored to have done the performance.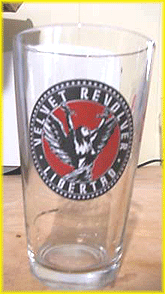 Velvet Revolver is regrouping this month, jamming and looking for that elusive singer. SLASH says he's positive something awesome will surface soon. The "We're All Gonna Die" tour is on hold till January when they will do some gigs in the States, then Asia, Australia, South Americo, Mexico. UK/European dates are being worked on too, Alter Bridge schedule permitting. SLASH is also promoting the SLASH Deluxe Edition, a box set of the original album, plus bonus studio, live and acoustic tracks. A DVD is included as is a cool guitar pick. Order the box set on SLASH's web site. SLASH is also working on killer new material for a future solo (or not) release.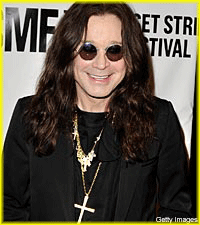 Ozzy has announced the second leg of his North American tour which will feature SLASH as the opening act on all dates. This January/February trek will follow Ozzy's December with Judas Priest. Ozzy's tour is in support of his new album Scream.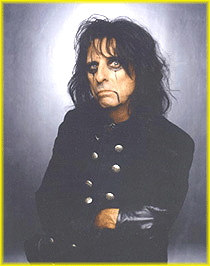 Alice Cooper has been nominated to the Rock and Roll Hall of Fame. SLASH says of Alice's influence, "Alice Cooper was the first ever to marry rock 'n' roll with dramatic horror theatrics. For 40 years he's made fantastic records and equally fantastic live performances. And still to this day he's the best at his craft bar none. Often imitated but never duplicated."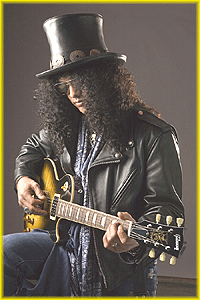 SLASH has teamed with Scout Productions to start SLASHER Films. They will produce edgy contemporary horror fare with a nod to the thrillers of the 70's and 80's. Nothing to Fear is the first, a horror/thriller about a young family that moves to a small town in rural Kansas. The family is tormented by an ancient demon with an insatiable blood lust. Jonathan W. C. Mills wrote the script. SLASH says he has always been a huge horror fan. The films he is involved with are targeted to his fan base. Production is expected to begin early next year.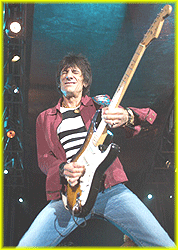 Ron Wood released his seventh studio album called I Feel Like Playing and SLASH makes a guest appearance on three tracks. Flea, Billy Gibbons and Mick Jagger are also in on the collaboration. The album features 12 brand new cuts written especially for this release. Wood feels this is his best album yet.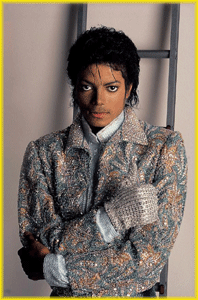 SLASH wanted Michael Jackson and considered Axl for his solo CD. His thoughts of MJ were that it would be great to have him do a heavy metal song, but he passed on before arrangements could be made. He also thought about Axl knowing Axl could sing any of the songs on the album. He never did call because he wanted to get out the album out in this millenium.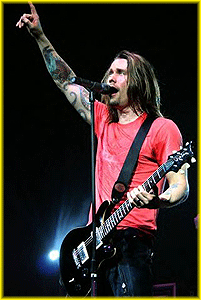 SLASH says singer Myles Kennedy will be touring with him well through 2011. Kennedy will be alternating between his band Alter Bridge and spending time with SLASH on the road. Alter Bridge is releasing a new album in October. Kennedy will work with Alter Bridge from October until January, then with SLASH January through April or May, back to Alter Bridge from May into July and back to SLASH from July through August, September. During the off periods for SLASH, he will be working with Velvet Revolver and hoping to get a new singer.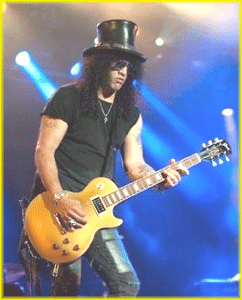 SLASH, Jerry Cantrell, Paul Stanley, Bruce Kulick and John 5 are among the musicians who are featured in Turn It Up! a feature length celebration of the electric guitar. The film is hosted by Kevin Bacon and covers our passion for the electric guitar and its effect on artists, everyday players, pop culture, history and politics. Turn It Up! is the story of the electric guitar from the invention in the 1930's to its golden years.
SLASH has revealed that Velvet Revolver will be holding auditions for a new singer in October. Myles Kennedy will not be the new singer as he is the frontman for Alter Bridge. Matt Sorum recently confirmed that two singers will be tried out in October, and the remaining members will be together jamming.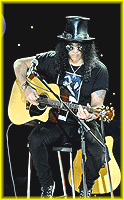 SLASH performed an acoustic set for 70 lucky people at the Sky Bar in Royal Oak, California on September 9. Concert winners were treated to a 6 song set by SLASH, Myles Kennedy and Dave Henning. Later than night, SLASH opened for Billy Idol at Caesars Windsor Casino Colosseum in Canada. The setlist was "Back From Cali", "Fall To Pieces", "Starlight", "By the Sword", "I Hold On" and "Patience".

On September 28, SLASH is releasing SLASH:Deluxe Edition. The set includes 3 discs of audio and videos, an updated 12 panel booklet, a limited edition guitar pick and interactive fan poster. The deluxe edition includes 2 early demo tracks, 5 bonus songs, a behind the scenes in studio video documentary, videos, 2 songs recorded live, 3 acoustic songs recorded live, and plenty more. This is the one to get. Check SLASH's web site for ordering details.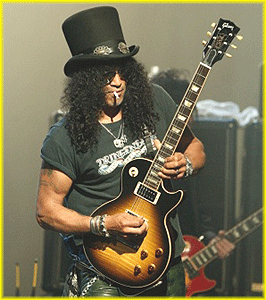 Get Close is having another contest. In this one, you can win the chance to be SLASH's guitar tech! You fly to Seattle for a day of string bending, amp adjusting and hanging out with SLASH. Check Get Close's myspace to submit a short video explaining why you should win.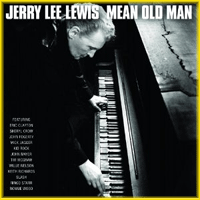 Jerry Lee Lewis just released a new album: Mean Old Man, and SLASH makes a guest appearance on it. There are two versions, a 10 track standard and an 18 track deluxe edition. SLASH is on both. The album title does not reflect Jerry Lee Lewis - it's the title of a Kris Kristofferson track. In addition to SLASH and Kristofferson, the album features Keith Richards, Mick Jagger, Ringo Starr, Ron Wood, Eric Clapton and others.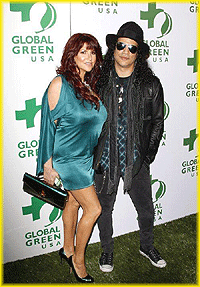 SLASH and his wife of nine years, Perla Ferrar, are set to divorce. SLASH filed divorce court documents at the end of August citing irreconcilable differences. A representative for SLASH confirmed that papers had been filed and from SLASH's perspective the split is amicable. There was no prenuptual agreement. Currently SLASH is paying spousal support and expenses.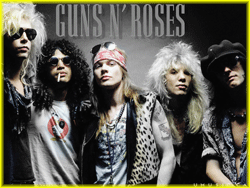 SLASH FM has made its debut! This is SLASH's very own A.P.E. radio station broadcasting a wealth of exciting SLASH content. This will include selected playlists of SLASH's favorite songs such as tracks by AC/DC, Led Zeppelin, David Bowie, The Beatles, Guns N'Roses, and SLASH's solo work. There will be stories by SLASH himself punctuating the music. Fans are encouraged to participate by emailing their suggestions to slashfm@aperadio.com.
On August 27, SLASH and guest singer Fergie are filming a video for the song "Beautiful Dangerous". SLASH comments that the concept is twisted; Fergie's idea. "Beautiful Dangerous" comes off SLASH's all-star collaboration album, SLASH.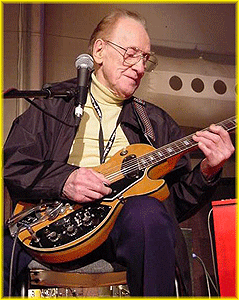 A year from the death of one of popular music's greatest innovators, CNN International's culture show, Icon played tribute to Les Paul and the Gibson guitar that bears his name. SLASH, Paul McCartney and Billy Gibbons put in appearances. SLASH said that he met Les Paul in '90 or '91 at Fat Tuesdays in NYC. SLASH got on stage and played with Les Paul. SLASH said it was humbling because Les Paul was such a phenomenal guitar player.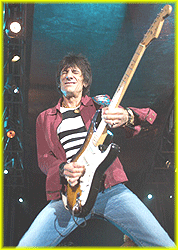 Ron Wood of the Rolling Stones has recruited some notable musicians for his new album I Feel Like Playing. The musicians include SLASH, Flea, Bobby Womack, Kris Kristofferson, Billy Gibbons and Ian McLagan. The album came out September 28. SLASH plays on three tracks.

SLASH recently dropped a collaboration with Steven Tyler that was supposed to be part of the solo album because of the pressure from Aerosmith's record label. SLASH said it was a huge conflict of interest with the label. There was no chance they would allow it to be released, so he had to let it go.
SLASH is preparing to release a 3D video clip for the song "By the Sword" featuring Andrew Stockdale on vocals. A regular video was shot earlier this year, and this is being adapted. SLASH said that 3-D is being applied after the fact. There are a lot of depth shots and shots where there are freezes and stuff is moving around. He says the 3-D of that will look really cool.

The deluxe edition of SLASH's album will be released in Australia and New Zealand on August 13. There will be three extra tracks: the "Paradise City" cover by Fergie and Cypress Hill, "Sweet Child O' Mine" cover performed acoustically with Myles Kennedy on vocals and an acoustic rendition of "Back From Cali". The deluxe package comes with a DVD with behind the scenes footage of the making of the album, performance footage from Australia and L.A., video clips and more.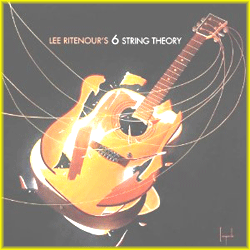 6 String Theory is a special project put together by Lee Ritenour in celebration of the guitar. Joining him in this all-star tribute are SLASH, George Benson, BB King, Vince Gill and many others. Blending rock, blues, jazz, acoustic, country and classical, they come together for a seamless project that takes the listener on a fabulous musical journey.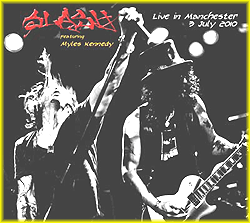 After the massive success of the Manchester, UK live recording of SLASH and the band, SLASH has decided to record the Australian shows in August and make a limited number of double disk CDs available to fans at the shows and abroad. Pre-order these asap at www.abbeyroadliveus.com.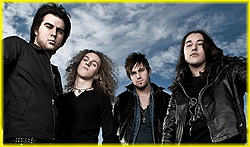 Taking Dawn will be opening a string of tour dates with SLASH. Taking Dawn has a sound that is both fast and fresh, they use an 80's sound to create a modern foundation. Their tour begins August 29 at The Warfield in San Francisco and ends with the September 6 show in Surf Lake, Iowa.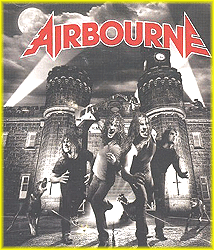 SLASH has a good rock band for you to look into. Their name is Airbourne, an Australian hard rock band. SLASH says, "Those guys are phenomenal. As far as new rock and roll bands are concerned right now, there haven't been a lot of insanely great acts for some time. It's hard to say who else I'd pick, but Airbourne rock!"

The Pakistan America Peace Through Music Project is based on the feeling that all musicians are from the same tribe and the power of music to spread peace and harmony. A group of musicians will go from America to Pakistan for a month long caravan through that country. Later on, the Pakistani musicians will come to the U.S. for performances and events. SLASH will be part of this. Both legs of the tour will be filmed and sold as a documentary. The music will also be sold.

SLASH announced a lineup change for his touring band. For the Asia/Australia tour, Todd "Dammit" Kerns will be replaced by Great White's Tony Montana on bass. Todd is recovering from retinal eye surgery.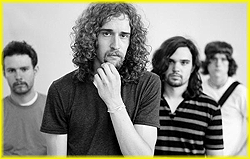 The band Taddy Porter is going to open for SLASH beginning September 10 in Toronto. Last show for them with SLASH is at Council Bluffs, Iowa. Taddy Porter was formed in 2007 in Stillwater, OK. The band's debut, selft-titled album was released in June. Their single "Shake Me" has been used by the New York Mets' Mike Pelfrey. It's also been featured on Monday Night Football as well as well as the ABC sitcom Cougar Town. In June they were recognized as Clear Channel's "New Artist to Watch" and Gibson Guitars' "Artist of the Month". Try to see this leg of the tour!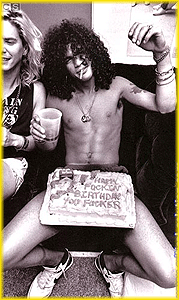 July 23, 2010 is SLASH's 45th birthday! Happy Birthday SLASH!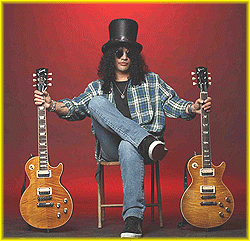 SLASH announced an "Appetite" Les Paul due out in October. The guitary is based on the Gibson USA and Gibson Custom Shop models of the same name. SLASH says the main difference in this guitar and the USA and Custom model is in the headstock. SLASH was involved every step of the way to make sure the guitar met his standards.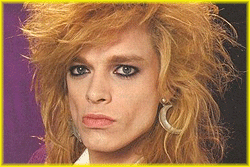 Former Hanoi Rocks frontman, Michael Monroe, joined SLASH on stage at the Ruisrock festival in Turku, Finland on July 9. Michael did two numbers, "We're All Gonna Die" and "Up Around the Bend".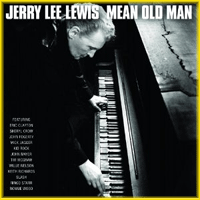 Jerry Lee Lewis is releasing a new album on September 7 called Mean Old Man. Lots of guests are appearing including SLASH, Keith Richards, Mick Jagger, Ronnie Wood, Ringo Starr, John Mayer, James Burton and Eric Clapton. The album will be released in a standard, 10 track edition and a special, 18 track edition. You can pre-order this star-studded album on Amazon.com right now.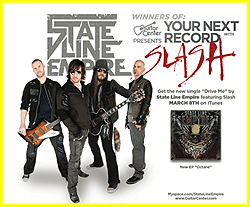 SLASH has picked the winner of the Guitar Center Presents Your Next Record With SLASH, a first-of-its-kind unsigned band competition. There were more than 12,000 entries, and the winner is California's own State Line Empire. They will record a 3-song EP with Mike Clink, and SLASH will write, record and perform on their single. The band will also receive a management development deal, feature of single on iTunes, worldwide distribution of music through TuneCore, $10,000 Guitar Center shopping spree, new gear and endorsement deals from Ernie Ball Music Man, opening slot on SLASH's Monster Energy Bash and an editorial feature in Guitar World. The band hails from San Mateo, San Francisco and L.A. Band members are Tyson Yen, Dave Pearl and Cat.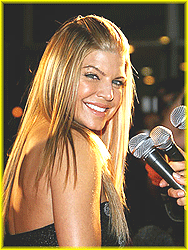 The third annual Sunset Strip Music Festival is set for August 26- 28. Honoree SLASH will peform with Fergie and Myles Kennedy during the Saturday outdoor street festival. The three days fest kicks off with a tribute to SLASH at the House of Blues on Thursday, August 26. Tickets are on sale through Ticketmaster. SLASH has chosen the charity LAYN (Los Angeles Youth Network) to receive a portion of all ticket sales.
SLASH has a new iPhone game/app titled SLASH's Arcade Rocker featuring songs from his new album. It combines the feel of Guitar Hero with the mobility of the iPhone. SLASH is a fan of technology on the go. You can purchase it for just under $3 at iTunes.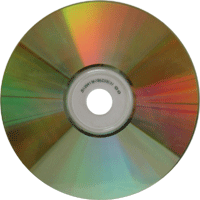 SLASH and the band recorded the show at Manchester Academy in Manchester UK on July 3rd. The show will be mixed and mastered specifically for CD. Each disk set costs $30 (20 pounds) online or at the show. Sale will continue only until 1200 are sold.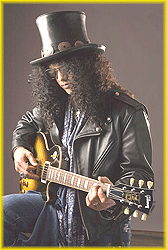 SLASH received the "Hard Rock Ambassador of Rock" award at the July 2 annual O2 Silver Clef Awards which took place at the Hilton on Park Lane in London. Presenting the award was fellow rocker and friend, Ronnie Woods.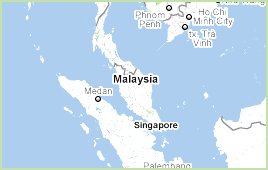 Firefly Airlines announced the launch of its first-ever concert in Kuala Lumpur, Malaysia. The show is called SLASH Live in Kuala Lumpur 2010 Concert and takes place at Surf Beach in the Sunway Lagoon Theme Park on August 5 subject to permits and confirmations. There might be a change of venue because "...Sunway Lagoon is [not] suitable for a rock icon of SLASH's stature." Amy Search is the opening act. Apart from Malaysia, SLASH will also play Hong Kong, Singapore and Japan for his Asian tour.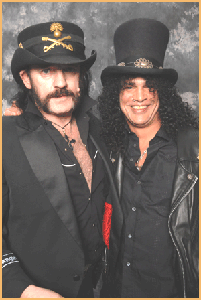 On June 13, SLASH and the band appeared at Donington Park, UK. Joining them for a rendition of "Doctor Alibi" was Lemmy!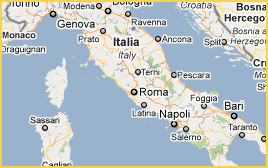 SLASH was attacked onstage at the Milan, Italy gig. SLASH was playing "Sweet Child O' Mine" when an unknown man managed to get onstage. SLASH says it was just a drunk with no real ill will but obviously it could have been worse. SLASH's security guard tackled the guy who got shoved into SLASH tangling with and breaking SLASH's guitar. The damage amounted to a snapped machine head, and the guitar has been used again after repairing it. SLASH says moments like that are why he doesn't take his favorite guitars on the road; he only takes new ones.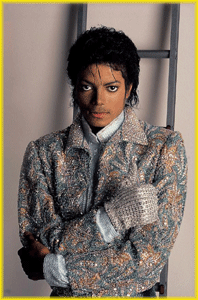 SLASH was lining up Michael Jackson to appear on his solo album when MJ died. SLASH thought about MJ but knew the King of Pop was busy getting his This Is It comeback show together. SLASH still admits he is angry about how Michael was treated by the public after he was acquitted in the molestation trial. He says that Michael was totally ostracized; and then when he died, there was crying in the streets.







SLASH is going solo on iPhone. His Arcade Rocker is a music game that popped up on the App Store. Judging from the screenshots, it looks like Guitar Hero. The game lets you tap along to three songs from SLASH's solo album. The songs are "By the Sword", "Watch This" and Doctor Alibi. The game also offers news, posts and blogs and tourdates from SLASH's official website.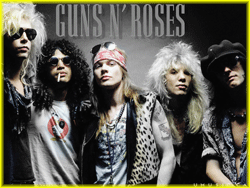 GNR will be eligible for induction into the Rock and Roll Hall of Fame in 2013. While that's still three years away, there's a buzz about a possible reunion. SLASH says he'll be there! He says, "I have no idea how that's supposed to go. If Axl, Duff, Izzy and myself start communicating, it could go one way. If we don't, God knows." SLASH stated that Guns would have been his favorite band if he hadn't been in it.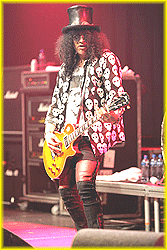 SLASH held Hampton vacationers captivated by his skull shirt and red leather thigh high jeans when performing over Memorial Day weekend for the town. The town went gaga for SLASH's rocker chic look.






In a recent MTV interview, SLASH discussed the future of VR. He said that after they got off the road and Scott was fired; they wrote half a dozen really great sort of heavy metal pieces of music. SLASH said this new material better matches the group's original intentions. The two albums that VR put out were definitely lighter than SLASH wanted which was very frustrating. SLASH promises a more heavy direction this time.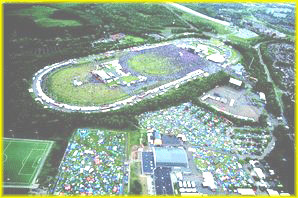 The band SLASH featuring Myles Kennedy appeared at Pinkpop Festival in Landgraaf, the Netherlands on May 30. They played a mixture of songs from SLASH, Velvet Revolver and GNR. The setlist was:

1. Ghost (from SLASH)
2. Dirty Little Thing (Velvet Revolver cover)
3. Nightrain (GNR cover)
4. Back to Cali (from SLASH)
5. Sucker Train Blues (Velvet Revolver cover)
6. Starlight (from SLASH)
7. By the Sword (from SLASH)
8. Sweet Child O' Mine (GNR cover)
9. Slither (Velvet Revolver cover)
10.Paradise City (GNR cover)







SLASH tweeted a tribute to Dennis Hopper. The iconic actor died on May 29 after a long battle with prostate cancer. He was 74. Hopper was known for roles in film including Easy Rider, Blue Velvet and Apocalypse Now. SLASH tweeted, "You take the great ones for granted until they're gone. RIP Dennis Hopper."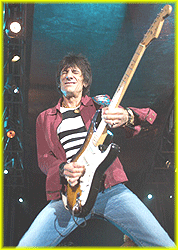 Ronnie Wood is reuniting the Faces, and SLASH has been asked to perform with the lineup. Original members Wood, Ian McLagan and Kenney Jonew have joined with Glenn Matlock of the Sex Pistols and Mick Hucknail of Simply Red to get the band together again. SLASH is going to help whenever he can fit it in between his tour schedule and promotions.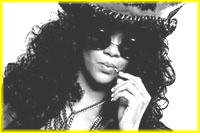 The video for Rihanna's latest single "Rockstar 101" featuring SLASH premiered Tuesday. Rihanna dons several looks, but the one that has everyone buzzing is Rihanna dressed as SLASH. Rihanna wanted SLASH to appear in the video but he had scheduling conflicts, so she decided to appear as SLASH. She looks great, and SLASH was very impressed.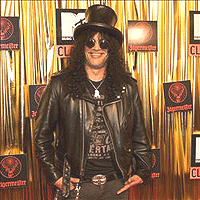 As part of its 30th anniversary celebration, Austereo's Triple M had SLASH has given their rock riff a new lease on life.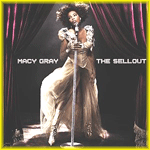 There's an new song on iTunes called "Kissed It" by Macy Gray featuring Velvet Revolver. This is VR without Scott Weiland, of course. SLASH says it was done sometime in 2009. Spend 99 cents and get a copy! The song will also be on Macy's album The Sellout due out on June 22 and available now for preorder at Amazon.com.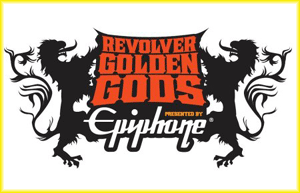 The Revolver Golden Gods awards were given out in April. Celebrating the best in hard rock and heavy metal is a TV show featuring highlights from the awards. The award show will be on VH1 Classic on May 22. SLASH, Lemmy and Dave Grohl perform Motorhead's "Ace of Spades". This is an award show not to be missed.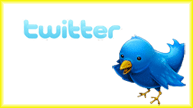 Things in the music business have changed; and when SLASH wanted to promote his new album, he found he would have to try new things. He has started using social networking which he said he would never have used in his "cool Guns N'Roses days". SLASH says he is a Twitter junkie and is addicted to social networking. You can follow him on Facebook and on Twitter where hardly a day passes that you don't hear something from SLASH.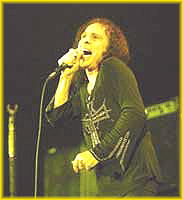 Ronnie James Dio died on May 16 of stomach cancer. SLASH said, "Ronnie died at 7:45 am this morning, but his music will live for eternity."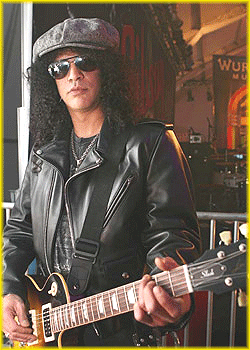 We have a summer into fall schedule for SLASH:

June
2 - Copenhagen, Denmark - Copenhagen Live
4 - Nürburg, Germany - Rock Am Ring - Nürburgring
5 - Nuremburg, Germany - Rock Im Park - Zeppelinfeld
8 - Czechia, Czech Republic - Tesla Arena
10 - Milan, Italy - Palalido
11 - Nickelsdorf, Austria - Novarock - Pannoia Fields II
13 - Donington Park, England - Download Festival
15 - Nice, France - Parc Des Sports Ehrmann (Opening for AC/DC)
18 - Paris, France - Stade De France (opening for AC/DC)
19 - Clisson, France - HellFest Open Air
20 - Paris, France - Bataclan
24 - Alava, Spain - Azkena Rock Festival
27 - Glastonbury, England - Glastonbury Festival
29 - Dublin, Ireland - Vicar Street
30 - Belfast, Ireland - Mandela Hall

July
1 - Edinburgh, Scotland - Picture House
3 - Manchester, England - Manchester Academy
4 - London, England - Hyde Park - Wireless Festival
10 - Gävle, Sweden - Getaway Rock Festival

August
2 - Singapore - Fort Canning Park
7 - Osaka, Japan - Summer Sonic Festival - Osaka
8 - Tokyo, Japan - Summer Sonic Festival - Tokyo
11 - Melbourne, Australia - Palace Theatre
12 - Brisbane, Australia - The Tivoli
14 - New Plymouth, New Zealand - TSB Stadium
16 - Sydney, Australia - Enmore Theatre

September
15 - Boston, MA - House of Blues
18 - Norfolk, VA - The Norva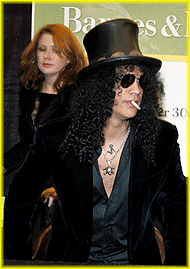 SLASH has announced his full UK and Eire schedules for the summer. On Sunday, June 13th will be the Download Festival at Donnington Park in Derby. The Glastonbury Festival on June 27th is SOLD OUT. SLASH will play the Vicar Street located on Thomas Street, Dublin 8, Ireland. Tickets go on sale on Wednesday, May 12 at 9 am. The venue holds 1050 seated and 1400 - 1500 for standing gigs. On Wednesday, June 30th, SLASH will play Mandela Hall in Belfast, UK. Tickets for that show go on sale Wednesday, May 12. It is an over 18 show only with ID required. The second show will be at Edinburgh HMV Picture House on July 1st. Tickets go on sale Wednesday, May 12. The cost is 25 pounds. Seating is for 1500 fans! On Saturday, July 3rd, the show at the Manchester Academy in the UK is SOLD OUT. The Wireless Festival is on Sunday, July 4th in the UK.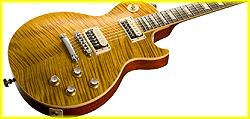 Gibson is making a new, limited edition Gibson Custom "Appetite" Les Paul Guitar to honor SLASH. Guitar Center will carry both the hand-aged and signed model Les Pauls along with the VOS (Vintage Original Spec) version. All "Appetite" guitars come with a lined hard-shelled case, a certificate of authenticity and a bonus of a deluxe vinyl LP edition of GNR's Appetite for Destruction.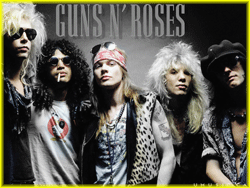 Since the book SLASH came out, there have been rumors that a movie would be made from SLASH's autobiography. SLASH says he will always refuse offers to make a movie from the book because he only wrote it to stop people asking about a GNR reunion. SLASH says he has been approached, but he has no interest in making a film about his life. He says he can't imagine anyone playing him in a movie.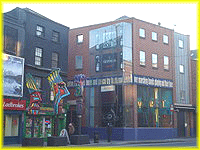 Two more gigs have been announced. SLASH will play the Vicar Street located on Thomas Street, Dublin 8, Ireland. Tickets go on sale on Wednesday, May 12 at 9 am. The venue holds 1050 seated and 1400 - 1500 for standing gigs. The second show will be at Edinburgh HMV Picture House on July 1st. Tickets go on sale Wednesday, May 12. The cost is 25 pounds. Seating is for 1500 fans!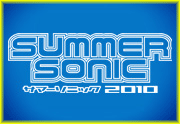 SLASH tweeted that everyone should come to Summer Sonic in Tokyo. The gig will be on Saturday, August 7th from 11 am to 11 pm.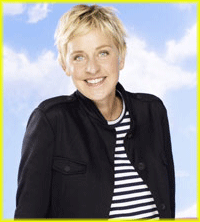 SLASH will be on the Ellen DeGeneres Show on May 11. Joining him will be Maroon 5 frontman Adam Levine. The pair will perform "Gotten" from SLASH.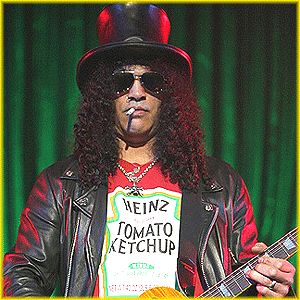 SLASH will be stopping over in Singapore on August 2 to pla a Fort Canning gig. Tickets go on sale May 7 at 9 am through Sistic's website (www.sistic.com.sg) and at 10 am at Sistic outlets. Early-bird tickets are priced at $98. You can also calll 6348-5555 for tickets.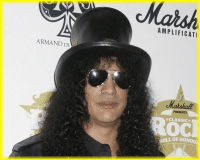 People magazine's annual issue is out featuring the world's most beautiful people. SLASH made the cut and is on the Mane Men section honoring men with great long hair. But you knew that all the time, didn't you?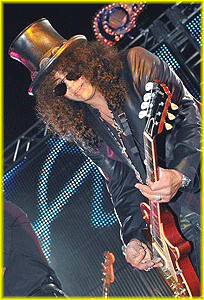 G-TARanaki International Music Week will be held in New Zealand's New Plymouth. SLASH will be headlining the show. The show is from August 11-15 in New Plymouth, Taranaki. SLASH will perform in concert on Saturday night at the TBS Stadium and the Saturday night Midnight Session at Puke Ariki, New Plymouth. G-TARanaki will be the only chance to see SLASH in New Zealand this year. Tickets go on sale on Ticketmaster from Monday, May 31.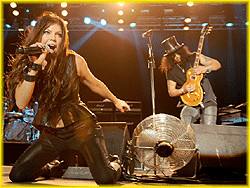 Some GNR purists were enraged that Fergie did the vocals on "Paradise City". SLASH says they are taking it too seriously. He met Fergie when he did a Black Eyed Peas fundraiser called Peapod. He thought Fergie would be Puerto Rican, but she is a white girl from Orange County!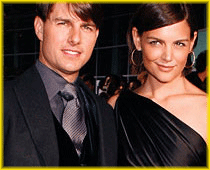 When SLASH was to appear at the Staple Center in LA with Black Eyed Peas, he was tuning his guitar backstage when him manager asked if Tom Cruise could come in and say hello? SLASH said yes and in came Tom and wife Katie Holmes. Cruise said he is a really big fan and wanted to meet SLASH. Neither one seemed to know whether to play the celebrity or the fan. SLASH said in his soft voice that he was a bit nervous to go onstage. Cruise said the same thing happens on a movie set and that means it will be a good performance. After Cruise left, SLASH said it was one of the weirdest thing to happen in two weeks! He opined that Cruise was very nice and not as short as everyone says he is.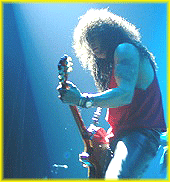 DJ Meltdown of Detroit, Michigan's WRIF 101.1 FM radio station interviewed SLASH on May 2nd.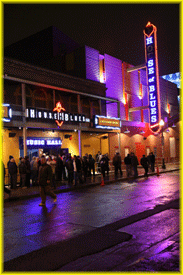 Another SLASH show has been announced! This will be in Boston on September 15th at the House of Blues. Exclusive fan presale for the show! Check out slashonline.com for all information. Tickets are $29.50 and $39.50 and go on sale May 7 at 10 am through Live Nation.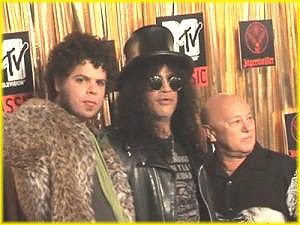 SLASH was in Australia on April 28 at The Palace in Melbourne to launch the new channel, MTV Classic. Myles Kennedy belted out the vocals of most of the songs. Andrew Stockdale was there for "By The Sword". Angry Anderson sang "Nice Boys", the Rose Tattoo cover GNR had on GNR Lies. The setlist was: "Nightrain", "Back From Cali", "Beggars and Hangers-on", "Nice Boys", "Civil War", "Sucker Train Blues", "Nothing to Say", "Starlight", SLASH solo - Godfather theme, "Sweet Child O' Mine", "By The Sword", "Woman", "Slither", "Paradise City".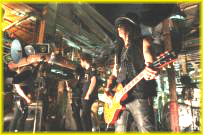 Today the NorVa in Norfolk, Virginia announced that SLASH will play the room Saturday, Sept. 18. SLASH will play with his touring band featuring Myles Kennedy of AlterBridge on vocals. Tickets are $25 in advance and go on sale Saturday, May 1 at Ticketmaster outlets, Kelly's Backstage Tavern and norvatickets.com. Let's make it a sell out!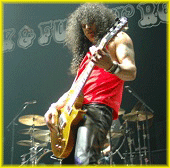 SLASH has announced three Australian shows to support SLASH. Tickets go on sale Friday, May 7 at 9 am:

Wed., Aug. 11 - Melbourne, Palace Theatre - 18+
Thurs., Aug. 12 - Brisbane, The Tivoli - 18+
Mon., Aug. 16 - Sydney, Enmore Theatre - Lic A/A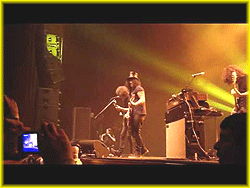 SLASH announced that the video of "By The Sword" will appear on slashonline.com on April 28.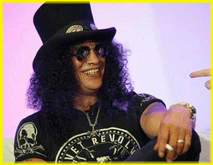 SLASH quit smoking awhile back but not when his mother was dying from lung cancer. He said his addiction to cigarettes increased when his mother was in the hospital for seven months. SLASH decided to quit when he developed pneumonia and couldn't smoke for two weeks. He says he is giving quitting a shot but is finding it hard. He has dedicated SLASH to his late mother, Ola Hudson. Ms. Hudson past away in August, but SLASH was determined not to stop him from completing his album. His mother was his greatest supporter and wanted him to finish the album.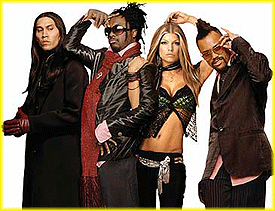 The staff at Enclave in Chicago were delighted when the Black Eyed Peas stopped in. Fergie sang about how she's "so 3008" and we're "so 2000 and late". Will.i.am headed for Crobar for another club appearance. SLASH joined Fergie and her husband Josh Duhamel in the heavily guarded VIP section. SLASH had performed "Sweet Child O' Mine" with Fergie during the Peas sold-out show at the United Center show earlier that night.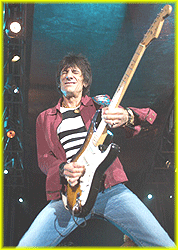 Ronnie Wood of the Rolling Stones says he helped teach SLASH tips and tricks on the axe. He taught SLASH when SLASH was a child. Now the favor is being returned with Ronnie picking up tips from SLASH.






When SLASH played the Roxy recently, it was like GNR in 1991 all over again. SLASH played songs from SLASH, GNR and Velvet Revolver. SLASH played for an hour and 40 minutes with just a short pause before the encore "Slither" and "Paradise City". Myles Kennedy handled the vocals and other famous guest stars included Andrew Stockdale and Steven Adler. SLASH also played his famous "Godfather Solo".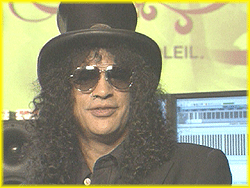 You just never know who's going to jump on stage with SLASH. A couple of weeks back SLASH was joined by comedian Jim Carrey. Carrey jammed on "Black Betty" and Pink Floyd's "Wish You Were Here". The venue was Cozy's in the Valley.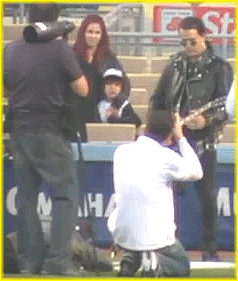 SLASH made an appearance recently at Dodger Stadium in LA recently where he performed the National Anthem prior to the opening of the first of three games between the LA Dodgers and the San Francisco Giants. Dodgers won 10 - 8. SLASH is preparing for his tour. In album news, SLASH became the week's highest charting new release on the Billboard 200. The album topped charts in Canada and Sweden and landed in the Top 10 in Finland (#2), Switzerland (#3), Norway (#4) and Denmark (#6). Poland came in at #11 with Spain at #26 and the UK at #30. May and June tour dates are as follows:

5/21 - Walker, MN - Northern Lights Casino
5/22 - Atlantic City - Borgata Hotel and Casino SOLD OUT
5/23 - Columbus - Rock on the Range - Crew Stadium
5/30 - Landgraaf, Netherlands - Megaland - Pinkpop
6/02 - Copenhagen - Copenhagen Live - 10-Oren
6/04 - Nurburg - Rock Am Ring - Nurburgring
6/05 - Nuremburg - Rock Im Park - Zeppelinfeld
6/10 - Milan - Palalido
6/12 - Nickelsdorf - Novarock - Pannoia Fields II
6/19 - Clisson - HellFest - HellFest Open Air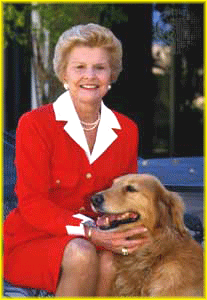 The sixth annual MusiCares MAP Fund benefit concert will celebrate women in recovery and salute Betty Ford and the Betty Ford Center at Club Nokia in LA on May 7th. The evening will feature special performances by SLASH with Beth Hart and other artists. SLASH and Beth Will perform their own "Mother Maria" as well as the Stones' "Sister Heroin" and Led Zep's "Whole Lotta Love". All proceeds benefit the MusiCares MAP Fund which provides members of the music community access to addiction recovery treatment and sober living resources.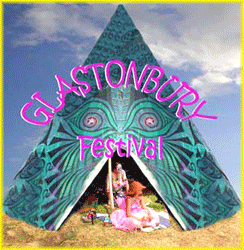 SLASH will be part of the Glastonbury Festival which is scheduled for June 23-27. This is the largest performing arts festival in the world with over 350 acts performing across 12 stages. Other artists include U2, Muse, Pet Shop Boys, Jackson Browne and Stevie Wonder. SLASH will be playing on Sunday, June 27th on the Pyramid Stage.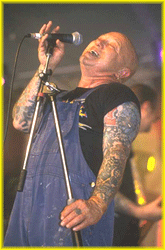 Aussie rocker Angry Anderson will reunite on stage with SLASH after 18 years to perform a Rose Tattoo hit for the launch of MTV Classic. The Rose Tattoo frontman and SLASH will come together at the Pay TV event in Melbourne, Australia to perform "Nice Boys", a song GNR covered.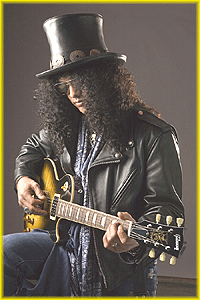 Reports are coming in about the success of SLASH. The album debuted at #1 on both the Nielsen Soundscan Album Chaart and the iTunes Album Chart. SLASH has also been certified gold during its first week of release. The first single, "By The Sword" featuring Andrew Stockdale is currently Top 20 at rock radio.