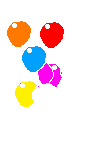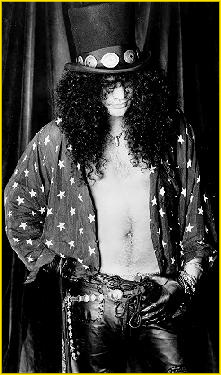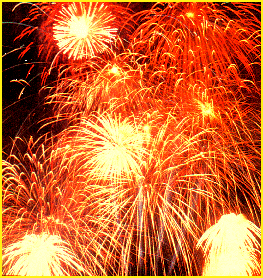 SLASH was born on July 23, 1965!!
HAPPY 40TH BIRTHDAY!!!!
WE LOVE YOU!!!


Our gift to SLASH is the classy 3D floating number "40". To add a little audio, there is a sound clip of the first time SLASH tried to play Happy Birthday. This was in May 1991 in San Francisco, CA at the Warwick Theatre. SLASH is too funny. Evidently he has not been hired at too many kids birthday parties! Thanks for playing along with your birthday numbers here, SLASH. Have a WONDERFUL birthday! Strange that SLASH was born in 1965, and for the Chinese, that is the Year of the Snake!

To see SLASH's "40" floating around and hear SLASH play Happy Birthday, just click on the SLASH birthday cartoon below! This cartoon is Wendy's gift for SLASH's birthday!! One of SLASH's pets has eaten the cake.