SLASH !
SLASH's Official Fan Site
SLASH & Friends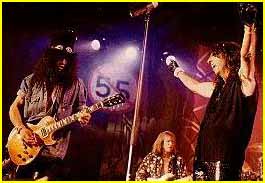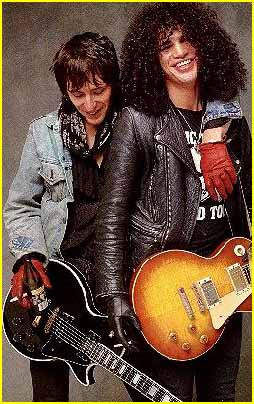 SLASH is seen above, left with Alice Cooper. Alice is a good friend that SLASH has played with over the years. One of the earliest was SLASH doing the "Under My Wheels" track on The Decline and Fall of Western Civilization: The Metal Years with Alice. SLASH also played on Alice's Hey Stoopid. Recently SLASH played on a new Alice Cooper album called A Fistful of Alice. At right is former-GNR bandmate and friend, Izzy Stradlin. Izzy joined SLASH's Snakepit in Chicago and played on the encore song, "Bitch" much to the fans' delight.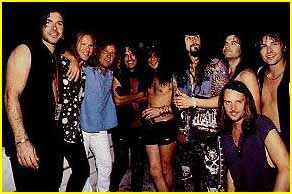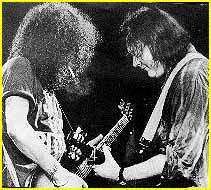 Above left, Rory Gallagher and SLASH at the Roxy in Hollywood in 1991. At right, this gang worked on Alice Cooper's live album, A Fistful of Alice. See if you can figure out who all these guys are! SLASH is in the center. Rob Zombie (White Zombie) is there, but who are all these other people...and where's Alice?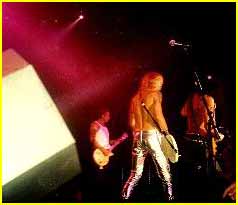 At left, SLASH performs with Neurotic Outsiders. Visible onstage are Duff McKagan and Steve Jones. John Taylor and Matt Sorum are out of camera range.Below, SLASH joined the Brian May band at the Tonight Show Studio where they played "Tie Your Mother Down". This live track appears on Brian's album Resurrection shown below.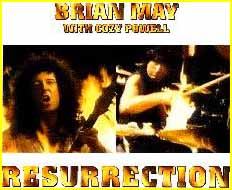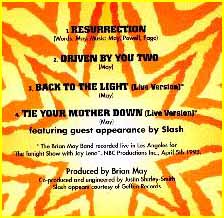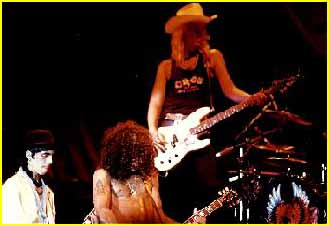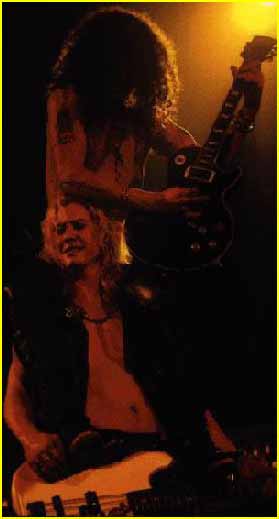 SLASH with the Gunners! Above, with Duff McKagan and Izzy Stradlin. Right, Duff gives SLASH a lift.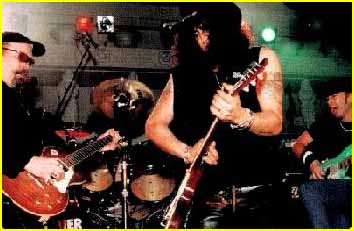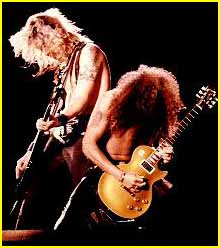 JAMMING!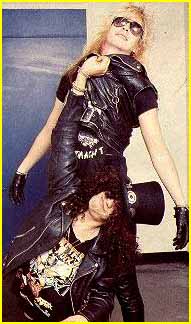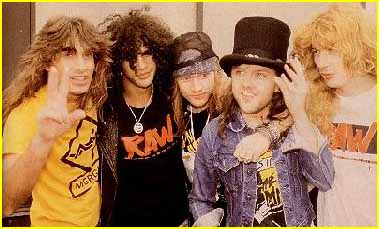 Left: Lars Ulrich and SLASH have always been friends. You've got to be a GOOD friend to get to wear that hat! Right, SLASH does some exercises using Duff.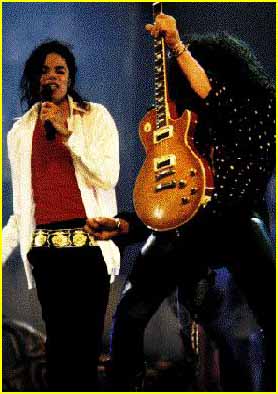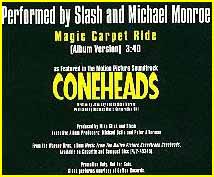 Another artist SLASH has done some work with is Michael Jackson. Look for SLASH on the Dangerous album and on HIStory. SLASH has worked on some soundtracks, too. On the Coneheads soundtrack, SLASH gets together with Michael Monroe for "Magic Carpet Ride". Paul Rodgers and SLASH do some outstanding music together. Shown here is the sleeve from "The Hunter" featuring SLASH. This track comes from Paul Rodger's Tribute to Muddy Waters album..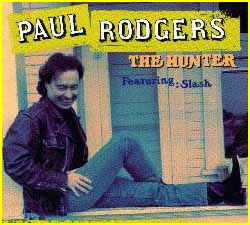 For a complete list of SLASH guest appearances, go back to the Main Menu (below) and click on Discography.

To Return to the SLASH's Official Fan Site's Main Menu, Click on the SLASH & Friends Birthday Party Pass Below: