Unleash the Hounds!
Izzy Stradlin & the Ju Ju Hounds Home Page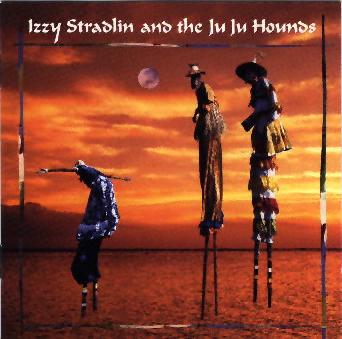 In late 1991, frustrated by months of shows that almost never got off on time or without incident, and weary of his increasingly irrelevant, political and onstage role, Izzy Stradlin left Guns N' Roses. For others, leaving the perhaps most succesful band on the planet would have been difficult, but Izzy had already made enough money to do what he wanted, and what he wanted to do was rock.


Shortly afterwards, Izzy started to make 8-track demos. He had also given up drugs. Armed with his tapes, he asked ex-Broken Homes bassist and long time friend Jimmy Asshurst to help him flesh things out. Jimmy, in turn, invited drummer Charlie Quintana (Cruzados, Bob Dylan) to join in the project. It turned out that Charlie had been trying unsuccessfully to get in touch with Izzy for some time. Former Georgia Sattelites lead guitarist Rick Richards, who didn't understand why these guys couldn't find a suitable guitarist in LA, completed the picture.


Izzy Stradlin and the Ju Ju Hounds, along with another half an album's worth of b-sides, was completed in less than six months, and released to guardedly enthusiastic press. Both lauded for his Keith Richards/Stones worship, Izzy seemed unmoved by the comparisons. He acknowledged the influence of the Stones and their musical forefathers (Muddy Waters, Willie Dixon, Howlin' Wolf, and all) and received support on the album from Stones session man and conspirater Nicky Hopkins as well as Ron Wood himself. Izzy Stradlin and the Ju Ju Hounds also gave credit to their punk heroes and the reggae artists who influenced them.


What you've got here is a band of young veterans playing the music they love the most: a little punk and a lot of blues mixed with liberal amounts of slide guitar, stirred with passion and precision over high beat. The recipe might not be anything new, but it sure is delicious!



It seems that the Ju Ju Hounds have unfortunately disbanded while recording their second album. Izzy has been spotted playing with fellow Gunners Duff McKagan and Matt Sorum and an all-star band at the opening show of The Joint in Las Vegas in Spring '95, and appeared at the encore of the Slash's Snakepit show in Chicago to play the Stones' "Bitch". He also wrote some new material with Axl and Duff for a new Guns N' Roses album, but no confirmation has been made whether he was back in the band or not.
Meanwhile, Charlie Quintana is currently (Winter-Spring '96) touring with Joan Osborne, while Jimmy Ashhurst and Rick Richards have finished recording a new project with Marc Ford from The Black Crowes, Craig Ross from the Lenny Kravitz band, and a few others, and are shopping for a label.
Craig Ross had already guested on a few songs on the Ju Ju Hounds records, while Jimmy had jammed in clubs several times with Chris Robinson and Marc Ford, both from the Black Crowes, under hilarious names such as Big Toe and Foamfoot. Go get the shows, they're really worth it!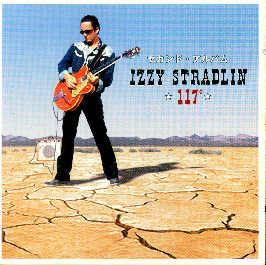 The Ju Ju Hounds seem to have permanently disbanded. In March 1998, Izzy Stradlin released an album called 117 Degrees on the Geffen label. This is the first in a series of solo albums from the GNR band. In late 1995 Stradlin went to Los Angeles from his home in Lafayette, Indiana. He and Duff McKagan (ex-GNR bassist) got together with some friends and recorded 10 songs in 8 days. This was recording the way everyone in GNR (except Axl Rose) seems to like it - fast. Other musicians performing with Izzy are drummer Taz Bentley (ex-Reverend Horton Heat)and Ju Ju Hound guitarist Rick Richards. Stradlin says the album is not a big deal and was a way of having fun with what he loves very much.

Unfortunately Izzy has made the decision to do no promotion (interviews, photo sessions, videos) and no touring. The man is off on vacation and then most likely back to Lafayette leaving a lot of fans wondering when they would see Izzy Stradlin perform live again.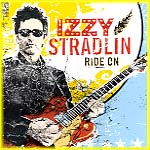 Just when fans were the most worried that Izzy had given up recording, out came a new album! In December 1999, Izzy released Ride On on the Universal Victor label in Japan. Currently, the album is a Japanese release only, but it is readily available in the US on the standard album web sites and from import dealers. The ten tracks are:
Ride On/California/Spazed/Primitive Man/Trance Mission/Needles/The Groper/ Here Comes the Rain/Hometown/Highway Zero.
The musicians are:
Izzy Stradlin (vocals, guitar), Rick Richards (guitar), TAZ (drums), and Duff McKagan (bass!!!).
Only partial lyrics are listed. The album producer is Izzy and Izzy wrote all songs but one by himself. The CD booklet says that Izzy took the inside pictures...and there aren't any! So either he took the back cover photo or he's playing a joke on us! The album is a rocker, and it's great to hear Izzy again! We've heard rumors that Duff will join up with Izzy for a tour. We've heard other rumors that Izzy and company will join with Duff and his band and they will in turn join up with SLASH's Snakepit for some of the Snakepit tour gigs! Since Izzy is not big on touring, get to one of the earlier shows if this comes off! And no doubt, Izzy would go on first as he likes to get out of the club and get to bed early. Duff is kind of a middleman, and SLASH likes to stay up late, so it would be a great show! In the meantime, get your copy of Ride On!

Here's some more detailed Izzy Stradlin information. If you go to another site, use your back browser to come back and see more on Izzy right here at UNLEASH THE HOUNDS! :

IN MEMORIUM
This page is dedicated to the memory of its author, Thibault Gueneau. Thibault was a big Guns N'Roses fan and became a huge fan of its rhythm guitarist, Izzy Stradlin. When Izzy went solo and created the Ju JU Hounds, Thibault began this page for them. In the summer of 1996 Thibault was killed in a caving accident in his native France. I have put as much of the original page back together as possible. If you can contribute anything, it would be appreciated. Thibault built a wonderful page for Izzy Stradlin and the Ju Ju Hounds. I know he would want his friends and fellow Gunners to continue the work. Any information or pictures, please email me, Linda Scott, at (LScott@snakepit.org) . Thank you.




Return To Top of Page