SLASH !
SLASH's Official Fan Site
SLASH: Tribute to Led Zeppelin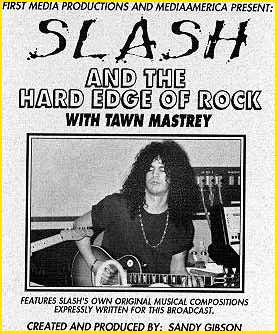 In 1991, SLASH was the subject of a three hour radio show called "SLASH and The Hard Edge of Rock". Subsequently, the radio show was released as a three cd set with red and black picture discs and front and back liners (front liner can be seen above). The program explored with SLASH the bands that influenced him, his early family life, Guns N'Roses, and just about everything else including an interview with a librarian who knew SLASH as a very young patron. (By the way, she said Slash loved to look at dinosaur books and that he was a very sweet young boy. Ahhhh.)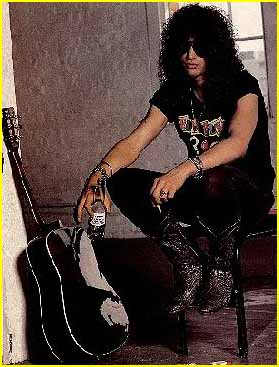 The entire cd set is so interesting and casts so much light on SLASH's career that the set is valued at $200. On the first cd, SLASH discusses how Led Zeppelin influenced him by turning him on to his own musical heritage. Since the early 1970's Led Zeppelin has cast a long shadow over the world of rock music. Led Zeppelin was interested in the blues, and the band covered songs of great blues artists such as Willie Dixon. SLASH thought Led Zeppelin had written all those blues songs, like You Shook Me. When he discovered they hadn't, this meant there was a treasure trove of blues music to find. Led Zeppelin introduced SLASH to the music of the Mississippi Delta and instilled in him a lifelong love of the blues.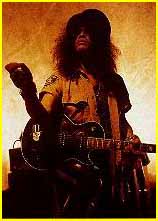 For this broadcast, SLASH wrote some original music, A Tribute to Led Zeppelin. Since this tribute appears exclusively on this set, you may not have heard SLASH jam in the Led Zep style before. The blues edge is still part of SLASH's playing. Unfortunately, this blues jam cannot be played in its entirety due to size limitations. The beginning and ending are here in separate pieces. These are audio files in WAV format.


Click on SLASH's Acoustic Guitar For The Beginning of SLASH's Tribute to Led Zeppelin:

(WAV format,349K)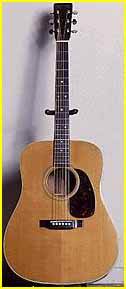 It's great to hear SLASH! This is a wonderful tribute to Led Zeppelin. To hear the end of this blues jam, Click on the GNR pass below:

(WAV format, 456K)

To Return to the SLASH Official Fan Site's Main Menu, Click on SLASH's Halloween picture below: