SLASH !
SLASH's Official Fan Site
SLASH Solo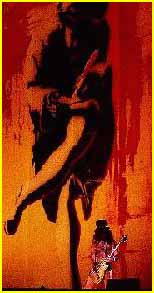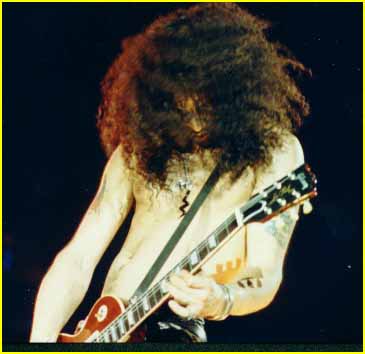 SLASH onstage! Above left, a distant shot of SLASH by the huge Illusions posters. Above right, a closeup of this blazing lead guitarist.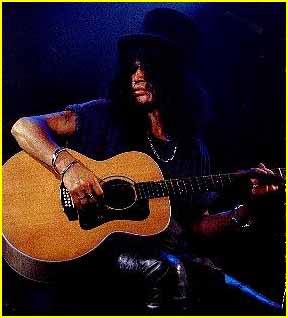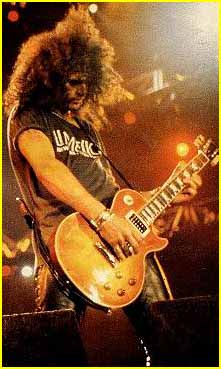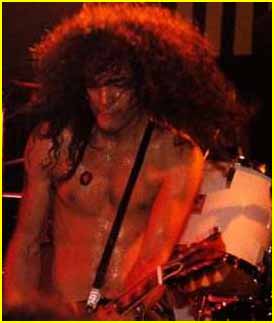 Above, SLASH unplugged. Right, SLASH runs across the stage, jumps off ramps and never misses a note. Left, the show must have just started - SLASH still has his t-shirt on! Bottom, smoking, cooling off, and giving the audience a big smile.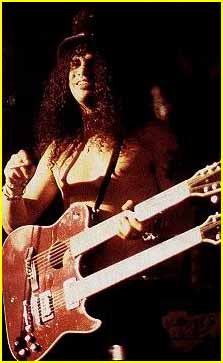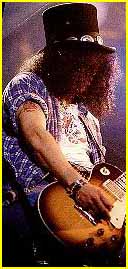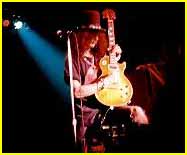 Here's SLASH the way his fans think of him - onstage and wearing his tophat. Guitar and top hat are SLASH trademarks along with silver jewelry, five tattoos, nose and belly rings, and hilarious t-shirts. He's great just to look at! But what matters is the music. No matter what album he's doing or what club he's playing, SLASH ROCKS HARD!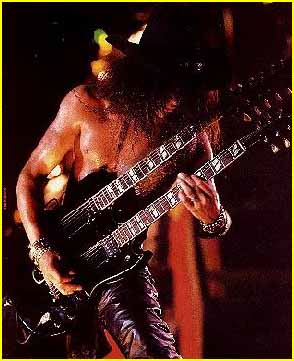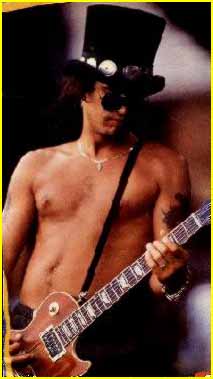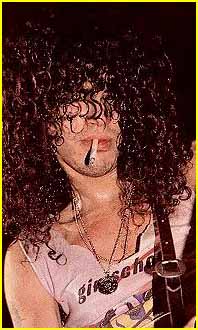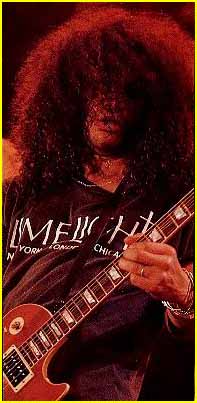 The many faces of SLASH. Top left, SLASH grabs a cigarette during the show. Top right, SLASH and his Les Paul lean backward.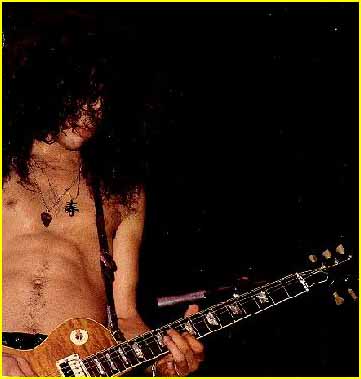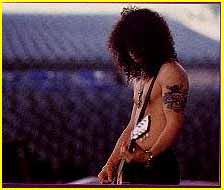 SLASH, shirtless. What a great looking guy he is! He starts a concert in a shirt and sometimes a jacket but can't stay that way for long!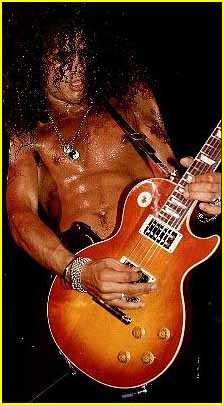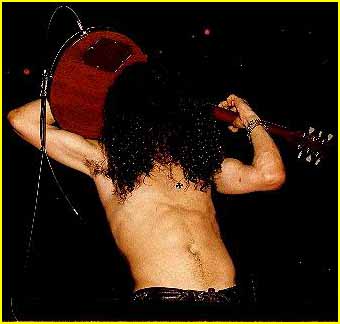 To Return to SLASH's Official Fan Site's Main Menu, Click on SLASH in a Purple Spotlight: