Click here: 2008 for older news.

Click here: 2009 for older news.

Click here: 2010 for older news.
News Updated May 2011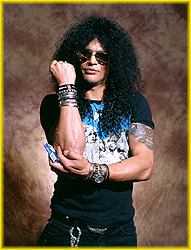 SLASH has announced details of a series of UK headline tour dates, set to take place later this year. SLASH will play four gigs around his summer festival appearances. The gigs start with Birmingham at the Academy on July 20. Manchester will be on the 21st at the Apollo, Stoke-on-Trent at Victoria Hall on the 24th and Leeds at the Academy on the 25th. SLASH will also be appearing at festivals including T In The Park and High Voltage in London this summer. Tickets go on sale Friday, May 6 at 9 AM.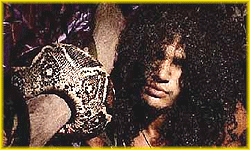 SLASH paid a visit to the LA Zoo to check on the boa constrictor he donated years ago. SLASH handed over his beloved snake after he had children fearing the boa might attack them. There are pics of SLASH with his snake posted online.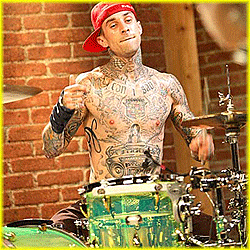 Blink-182 drummer Travis Barker enlisted the help of many artists when putting together his new solo album, Give the Drummer Some. SLASH is guesting on the album on the track "Saturday Night". He's teaming up with punk rock/rap supergroup The Transplants. SLASH joined Barker and the band recently to shoot a video for "Saturday Night".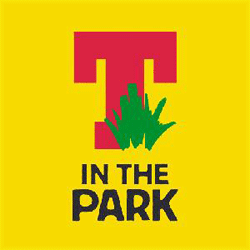 SLASH has been added to the line up for this year's T In The Park festival. The event takes place at Balado near Kinross on July 8 - 10.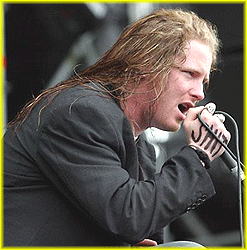 The news from SLASH and Duff doesn't look good for Velvet Revolver. SLASH is busy with his next solo album. Duff's going on tour with Loaded. Matt has his own thing too. They are thinking of putting the whole search on hold. SLASH and Duff both think Corey is a great rock singer but just not right for VR.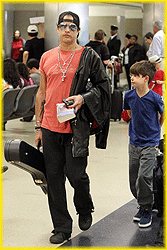 SLASH and son Cash, 6, are seen here arriving at the LA Airport. SLASH was toting his guitar while Cash rolled his suitcase behind him. SLASH recently announced that he will return to his hometown in Britain for the first time since he was a child. He plans to play Stoke-on-Trent as part of his upcoming European tour. SLASH was born in London and raised in Stoke. His family later relocated to LA.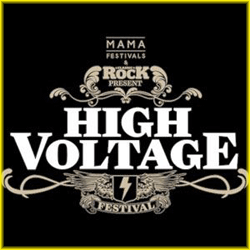 SLASH will be playing at the High Voltage Festival 2011 on the main stage of the event. The Festival takes place on July 23 - 24 at Victoria Park in the UK. Tickets for the festival are on sale now.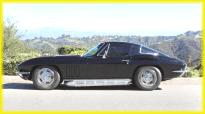 The auction of SLASH memorabilia was on exhibition from March 7 to March 25 with the auction taking place on March 26. These personal belongings were auctioned off for charity. There was a whole selection of guitars and clothing items. Other items of interest were SLASH's clothing and guitar from his Super Bowl performance, selling in total for over $100,000. There were also personal jewelry items and exotic home decor items. The centerpiece of the sale was SLASH's 1966 Corvette Stingray which sold for over $110,000. SLASH was very pleased with the interest in the auction items and support of everyone who put in bids.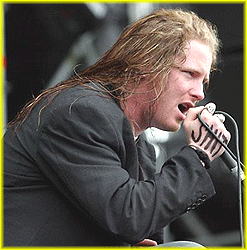 Velvet Revolver say they have recorded with Slipknot and Stone Sour frontman Corey Taylor, but that doesn't mean he will be the new permanent frontman for the band. Duff said that Corey is great and the best voice of a new generation. However, he doesn't see Velvet Revolver doing anything till fall as SLASH is touring and he is just starting to take Loaded out on tour.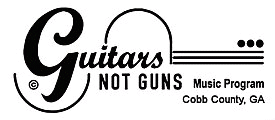 Guitars Not Guns, a non-profit organization, will be auctioning off a Gibson Epiphone Les Paul guitar beginning on April 21 and ending May 1. The guitar is autographed and donated by SLASH. This is an eBay auction with a $99 opening bid and no reserve. Other guitar and memorabilia auctions at the same time have donations from Steve Vai, Yngwie Malmsteen, Johnny Lang and others. 100% of the auction proceeds goes to Guitars Not Guns music programs.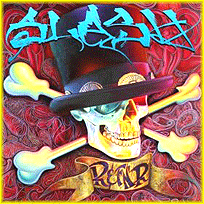 SLASH's album, SLASH, was certified platinum by the Australian Record Industry Association (ARIA) for sales in excess of 70,000 copies. A plaque commemorating the achievement was presented to SLASH by Sony on Monday, February 28 during his tour of the country as part of the Soundwave Festival.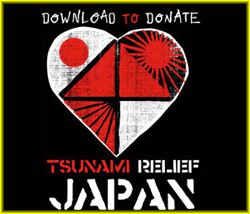 Linkin Park continues to spearhead efforts from various music artists to raise relief funds for the Japanese people in the wake of the earthquake and tsunami. Music for Relief has collected new, unreleased tracks from SLASH, Staind, Counting Crows and others in support of Save the Children's emergency response fund. The exclusive set of songs can be downloaded for a donation of $10 or more at the Download to Donate web site.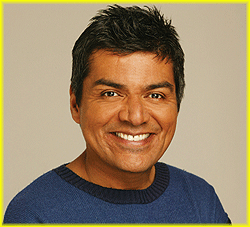 SLASH appeared on the Thursday, March 24 edition of Lopez Tonight, comedian George Lopez's talk show on TBS.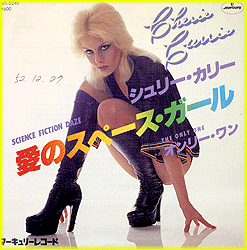 Matt Sorum has finishing mixing the new album from ex-Runaways singer Cherie Currie. The as yet untitled album has several guests including SLASH.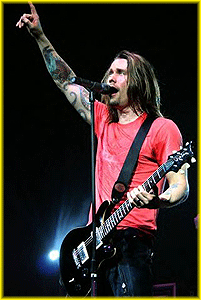 SLASH confirmed that he's working on new material for a solo album he hopes to release in 2012. SLASH said he is touring around with a sort of mobile studio and working on material that he's going to do with vocalist Myles Kennedy. And he's looking at probably early next year. Myles said he was flattered that SLASH has tapped him for being load vocalist on the forthcoming album.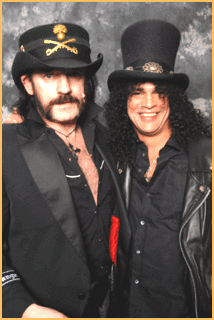 A petition for statues for Lemmy and SLASH was put to the Stoke City Council with hundreds of signatures, but it was rejected by Council. Two months later, the campaign has gained momentum after a sculptor in California agreed to make the statues. The sculptors are Steven and Coby Whyte, who run a studio and gallery in California. The monument should cost $100,000, and the campaign needs $20,000 more. There will be a fund-raising effort with special incentives for fan donations, such as having their names inside the statue.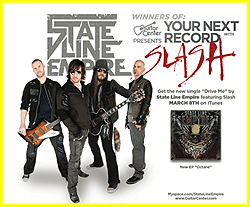 "Drive Me", the new single by San Mateo rockers State Line Empires hit iTunes on Marach 14. The band was the winners of Guitar Center's "Your Next Record With SLASH" contest. SLASH visited the band as they worked on their new EP, Octane, and laid down guitar parts for the record's lead single. State Line Empire was handpicked by SLASH and producer Mike Clink from more than 12,000 entries. To learn more about the making of "Drive Me" and download the single, go to www.guitarcenter.com.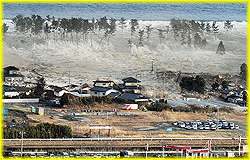 After the earthquake and tsunami hit Japan on Friday, March 11, SLASH was forced to cancel three gigs in Japan. The shows were scheduled for Tokyo and Yokohama beginning March 16 - 17 and ending March 18, but it became logistically impossible to conduct the shows. They will be rescheduled in the future.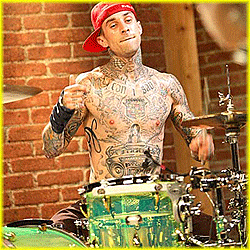 Travis Barker's new solo album is out. It's called Give the Drummer Some. SLASH plays on the track "Saturday Night" along with Tim Armstrong and Skinhead Rob.

Want to book Velvet Revolver for your next party, corporate event or charitable event? Lundlive is a booking agency service that makes the booking process easier than you might think. They say they can save you 30% annually on their entertainment services. Look them up at www.lundlive.com/artist/velvet-revolver.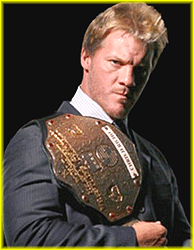 Pro wrestler Chris Jericho comments on the rumor that he will be the lead singer for Velvet Revolver. He said that there are no plans for him to join the band.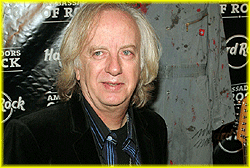 Brad Whitman joined SLASH on stage February 17 at the Fillmore in Charlotte, North Carolina. They performed the Aerosmith classic "Walkin' the Dog".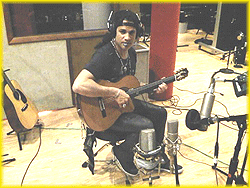 SLASH said he is preparing another solo album while planning to visit Seoul, Korea as part of a world tour. His Korean show was on March 20th. He says that he is working on material for the next record that he is going to do outside of Velvet Revolver and is working on the material right now. He did not mention which artists he will work with or what kind of music styles he will pursue.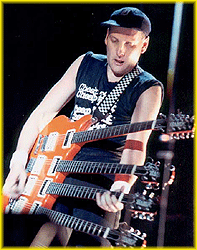 On a night off from the Cheap Trick shows, guitarist Rick Neilen showed up as a surprise guest on SLASH's Chicago gig. SLASH introduced Neilsen as a major influence and a great guitar player. SLASH admitted he used to play air guitar to Rick before he learned how to play the guitar properly. Rick joined SLASH at the House of Blues for a cover of the Fats Domino classic "Ain't That A Shame".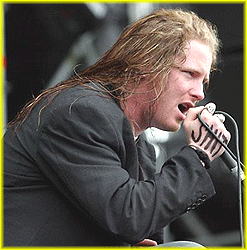 SLASH has confirmed the rumors that VR has been talking to Corey Taylor about being the new frontman. Duff and Matt had already confirmed the rumors. This doesn't mean that Taylor has the job. SLASH is busy on his road tour with Ozzy, so this issue will have to wait till he comes back.
Video game publisher Activision announced on February 9 that it was disbanding the unit that makes their "Guitar Hero" games. The company blamed the declining popularity of music-based video games, and all development will cease for 2011. SLASH was asked why he thought the franchise got axed. SLASH said that sales declined after the success of Guitar Hero III. It was too costly to produce the game.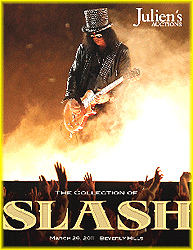 SLASH has teamed up with a Beverly Hills auction house to sell a wide range of personal property to fans and collectors next month. A sizeable share of the proceeds from the March 26 sale will go to charity. SLASH says he has a bad habit of collecting things he doesn't need. The crown jewel for the auction is a 1966 Corvette Stingray estimated to sell at $90,000 to $100,000. He will also sell 14 of his 100 guitars. Jackets, t-shirts, furniture and stage worn clothing are up for bids including two of his top hats. There are also model dinosaurs, signed photographs and much more. Go to www.JuliensLive.com to see all the auction lots.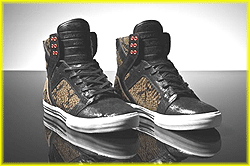 The Black Eyed Peas headlined the Super Bowl, and SLASH and Usher were special "surprise" guests. SLASH joined Fergie in a rendition of "Sweet Child O' Mine" which they also did at the 2009 Rose Bowl. SLASH's appearance at the Super Bowl was more than just music. He unveiled his new custom black leather and faux snakeskin Skytops. Supra has parnered with SLASH to create a one-of-a-kind handmade pair of Skytops inspired by SLASH's love of snakes. SLASH's appearance was a short 90 seconds, but he rose from under the stage and had a great time.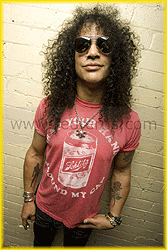 SLASH did an interview with Us magazine and named 25 things you may not know about him: the first instrument he ever played was drums, watches Sponge Bob Square Pants, is a cat lover, avid dinosaur and pinball collector, loves building Legos with his kid, has candy and chocolate stashed in his house, is five years clean and sober, flat-lined three times, is now a non-smoker but is addicted to strong coffee, has no middle name, has an internal defibrillator in his heart, doesn't eat seafood, is a semi-pro race car driver, has started his own horror film company (Slasher Films), refused to use a computer till 8 years ago, changed his name to Mark when he was 7 but changed it back to Saul, nicknamed SLASH because he was always running around, gets freaked out watching surgery shows, hates reality TV but loves cooking shows and documentaries, is not Jewish but is 1/2 black and 1/2 English and white - has dual US and UK citizenship, one of his favorite tracks on the new SLASH album is "Gotten" that he did with Adam Levine, has a pet anaconda named Sam, and if he didn't live in the US, he'd live in Spain.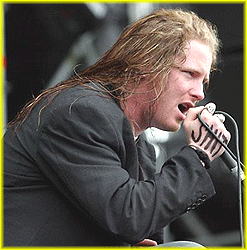 Rumors have been floating around that Corey Taylor of Slipknot and Stone Sour could be the next Velvet Revolver singer. Taylor neither confirms nor denies the rumors. Also, no word from the VR camp which was supposed to announce the new singer in January. SLASH said the decision would be made in the next few weeks. Everybody has been really good, and it's just a matter of finding the right fit and style. forthcoming weeks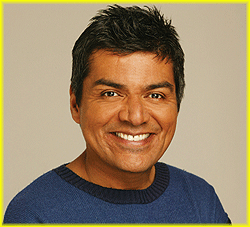 On January 31, SLASH appeared on George Lopez' show, Lopez Tonight. He was interviewed on the show and performed the Rolling Stones classic "Brown Sugar" with Michael Bearden and the Lopez Tonight house band, Ese Vatos.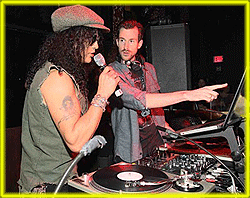 On January 28, SLASH hosted his after concert party at TAO. After opening for Ozzy, SLASH and Perla and a large group of friends gathered for a dinner of signature dishes at the Asian Bistro including SLASH's favorite, General Tso's Chicken. He said he loves to come to Vegas because it is so close to his home. SLASH joined DJ Ross One in the DJ booth and started off a one hour set with some GNR favorites.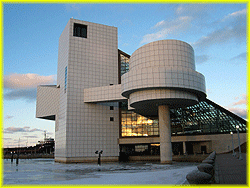 Next year's Rock and Roll Hall of Fame ceremony will be memorable as this will be GNR's first year to be eligible for induction. This is because 2012 marks the 25th anniversary of Appetite for Destruction. SLASH was surprised not realizing it was so soon. He pointed out that they might not be nominated next year. He said it would be nice to be recognized by his peers. How this would work out with Axl is a problem yet to be addressed!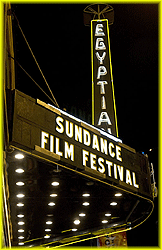 SLASH went to the Sundance Film Festival in Colorado to announce the upcoming films on tap in 2011 and beyond for his newly formed Slasher Films. Slasher Films is the horror film production company formed by SLASH in partnership with Michael Williams and Rob Eric of Scout Productions. The company will begin making one to two horror thrillers and terrifying horror films a year. The first one is tentatively titled Nothing to Fear which is going into production this year. Future scripts are Wake the Dead, Theorem and The Other Kingdom.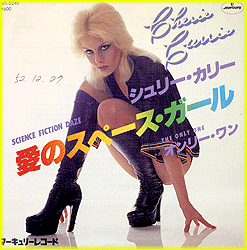 Cherie Currie of the Runaways is putting a solo album together with Matt Sorum as producer. SLASH is going to play on it. It should be out later this year.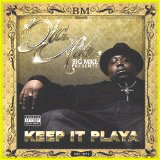 Big Mike is a former member of the Rap-A-Lot Revords Family, and he made his name with the Geto Boys. In 1994 he launched a solo career with some successful albums. Now he's back with Keep It Playa on his own Southern Ways Music label. SLASH plays on 8 of the 13 tracks, so you'll want to pick this one up. It's out now.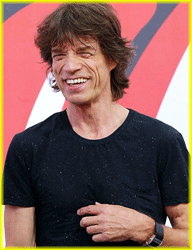 SLASH was asked for his reaction to the news that Axl was recently voted the best frontman of all time. SLASH said he thought Axl deserved the honor, but he himself would have voted for Mick Jagger because Mick has been doing it so long and is one of the most charismatic frontmen of all time.

In January, rock fans lobbied hard for Stoke-on-Trent in England to put up statues to SLASH and Lemmy, both of whom were born there. SLASH lived there till he was six. Lemmy till he was ten. There are other famous rockers from there and it turns out the city fathers don't want to fund any statues just for the two. Also, with funds being limited, the campaigners would have to fund the statues themselves.

SLASH and Matt have made some announcements regarding the new singer. It's said they will announce their decision this week. The group just finished a four day writing and recording session that produced "nine killer demo tracks". VR has been without a lead singer since April 2008 when Scott Weiland was fired for his erratic behavior. Matt says the new guy is younger and stronger and is a known guy.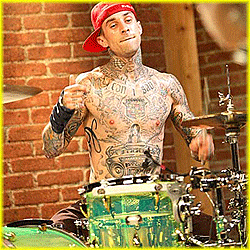 Drummer Travis Barker has been putting together a solo album with some all-star guests. The album is titled Give the Drummer Some and comes out February 22. SLASH appears on the album playing on "Saturday Night".






In the past, we've moved the news to the current month below to permit faster downloading of the News section. Clicking a month brings up all the archived news for that month. The news for 2004, 2003, 2002 and 2001 are archived below by month as are the past months in 2005. Years previous to 2001 are also below but grouped into larger month sections, that is, 6 months may be together.




2005 News By Month
2004 News By Month
2003 News By Month
2002 News By Month
2001 News By Month

Read about some older SLASH events! Items here are from July 1, 2000 through December 31, 2000. Click on SLASH below: